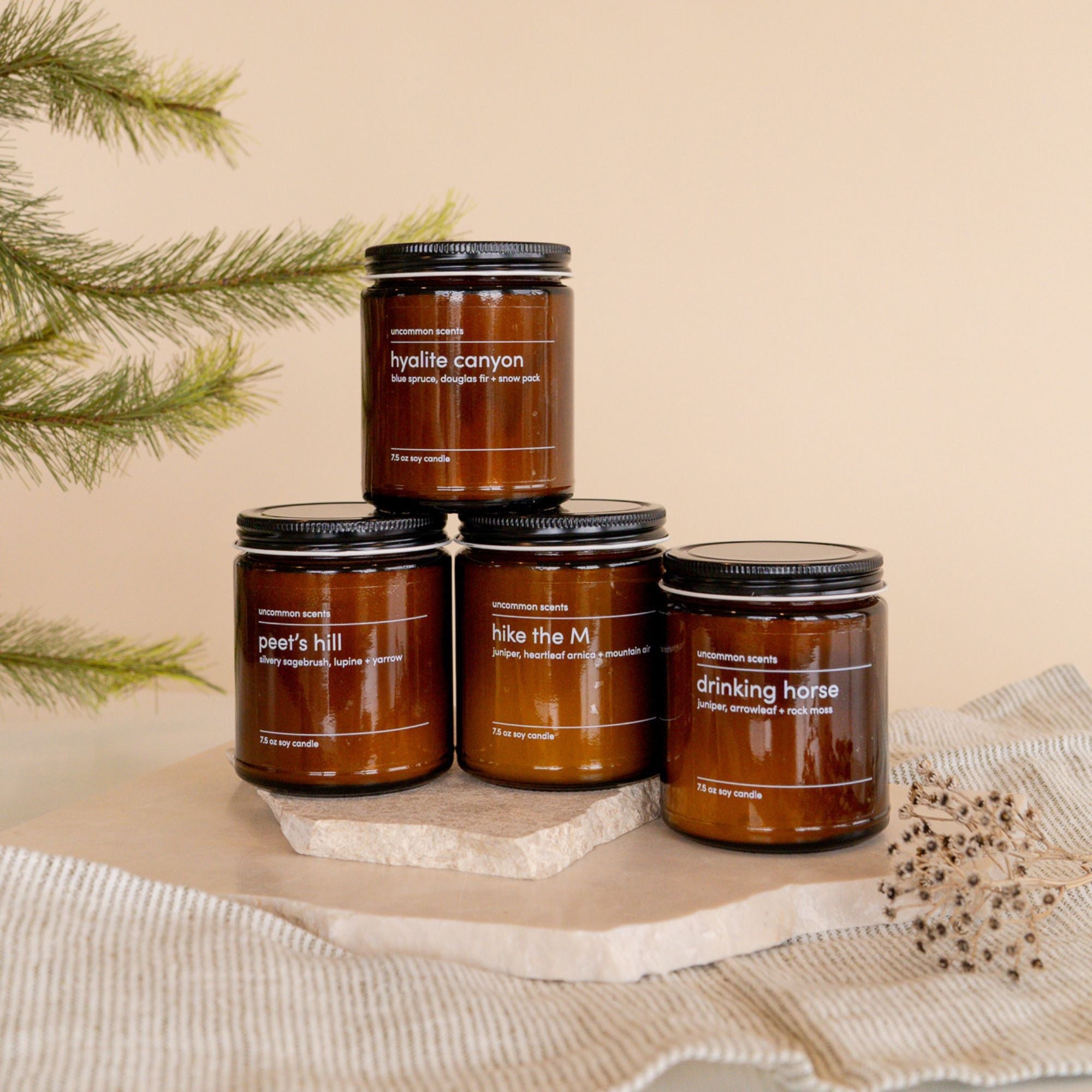 Candles Inspired by Local Bozeman Trails
Gallatin Valley Land Trust x Uncommon Scents: Candles Inspired by Local Bozeman Trails
Inspired by the beautiful trails loved by our community, we are excited to announce our limited edition candle collection withGallatin Valley Land Trust (GVLT) andUncommon Scents. As a tribute to mother earth, during this Earth Day, we launch this collection featuring four candles inspired by some of our favorite local trails. Heyday will donate 10% of profits from this collection both online and in-store (4/20/23-4/22/23) to GVLT. We are honored to support this organization and the important work they do to in the conservation of our local trail systems.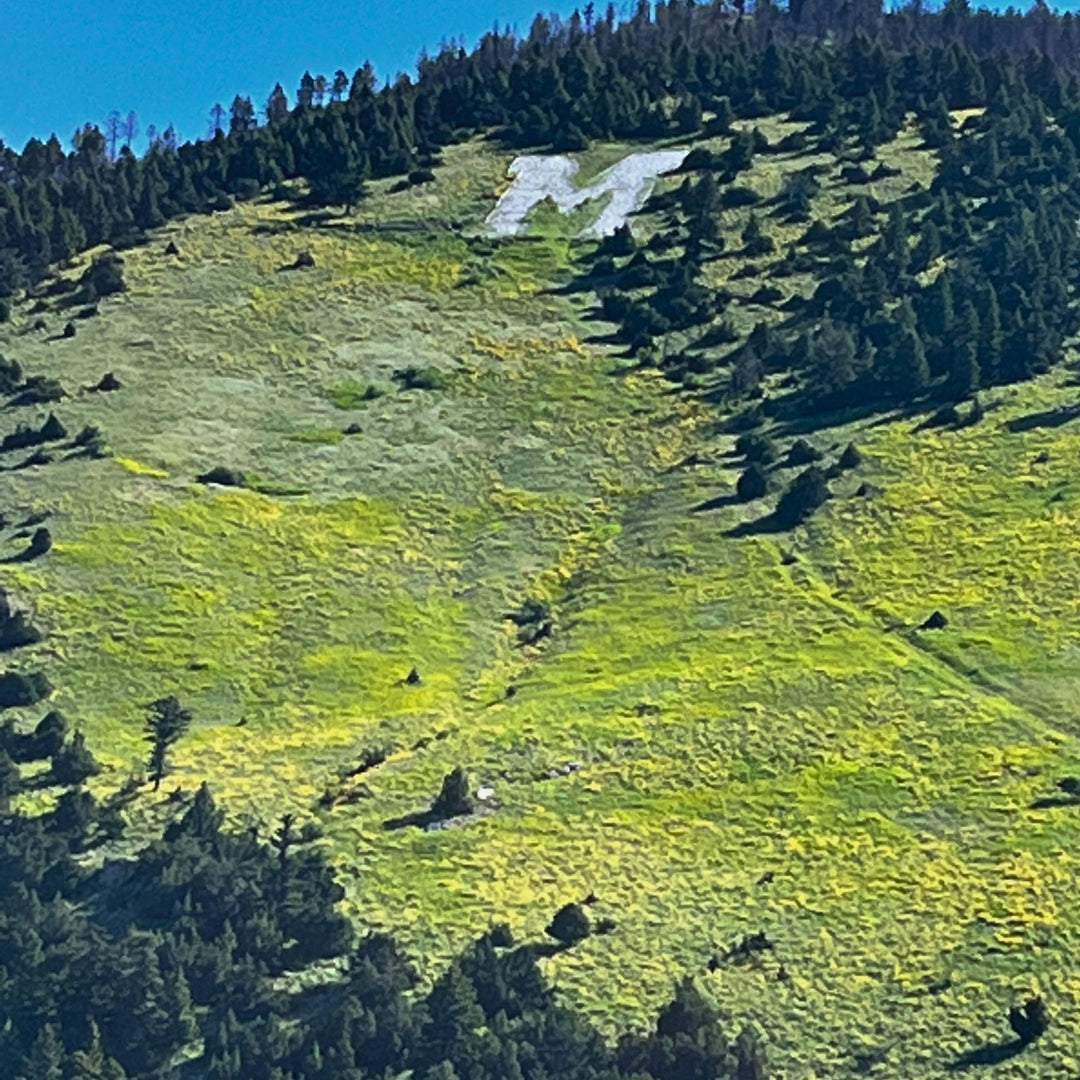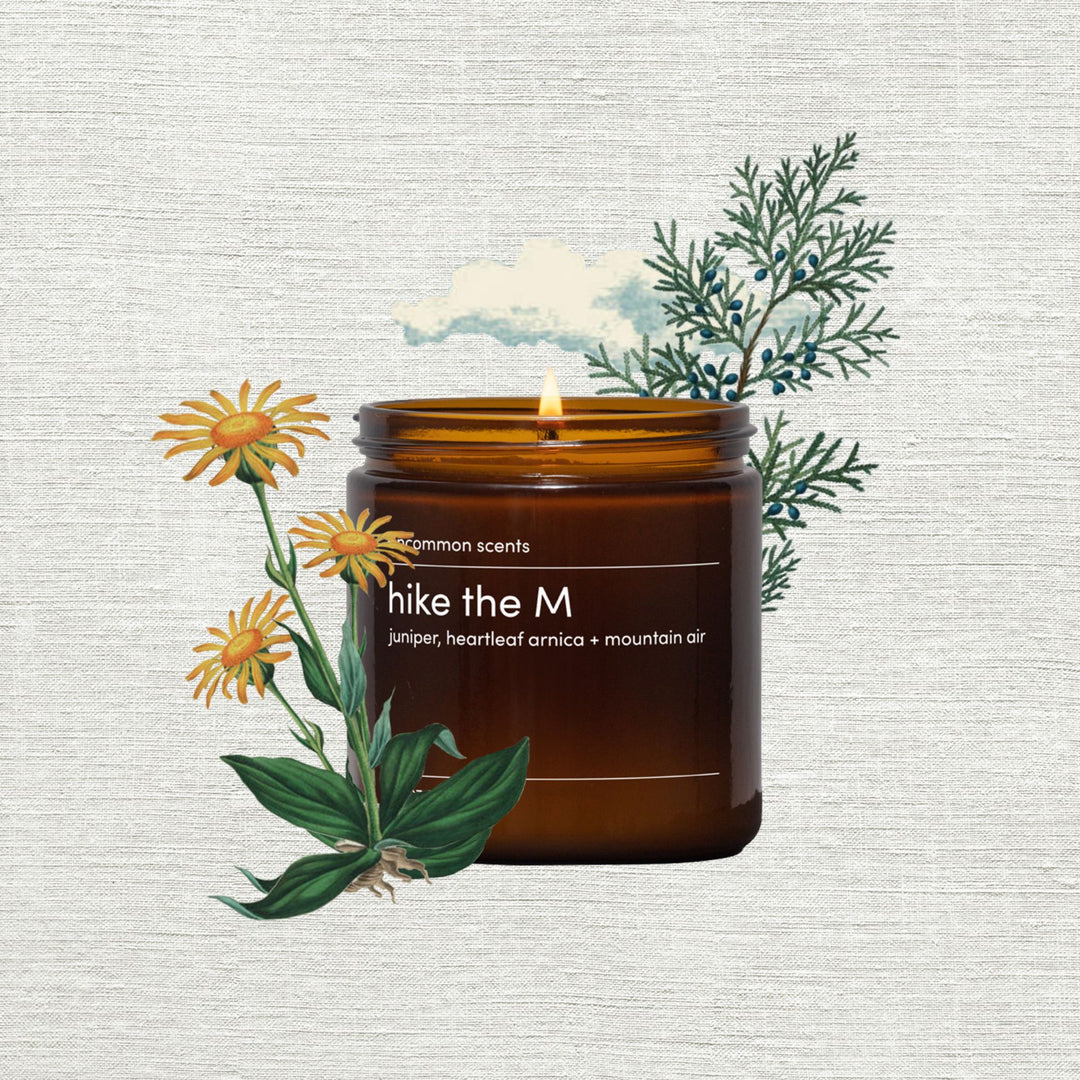 The College "M" Trail
The College 'M' trail is one of the most popular trails in GVLT's Main Street to the Mountains trail system, offering two routes (an easier route and a steeper route) up to the large letter M sitting high above the valley as a symbol of pride for ourMontana State University. The easier route is under three miles in length out and back, while the shorter, harder route is only around a mile up and down - don't be fooled, it's steep! Avid hikers make use of this quicker yet beautiful hike and complete the trail on their lunch break, thanks to its proximity to town. With benches throughout the trail offering spectacular views of the valley, and abundant wildflowers in the spring months, this is a great trail for friends and families alike. The 'Hike the M' candle will feature notes of juniper, heartleaf arnica, and the smell of fresh mountain Montana air.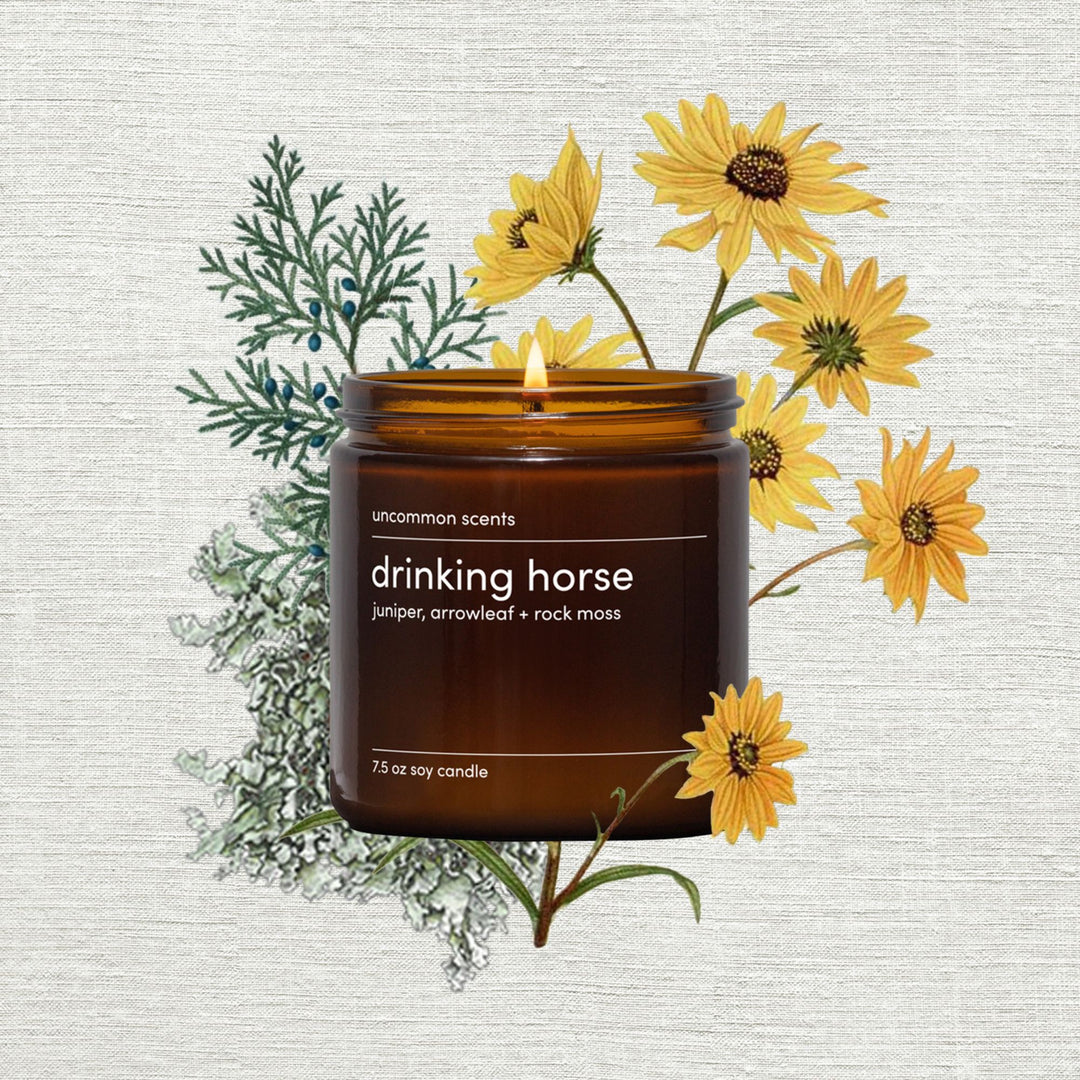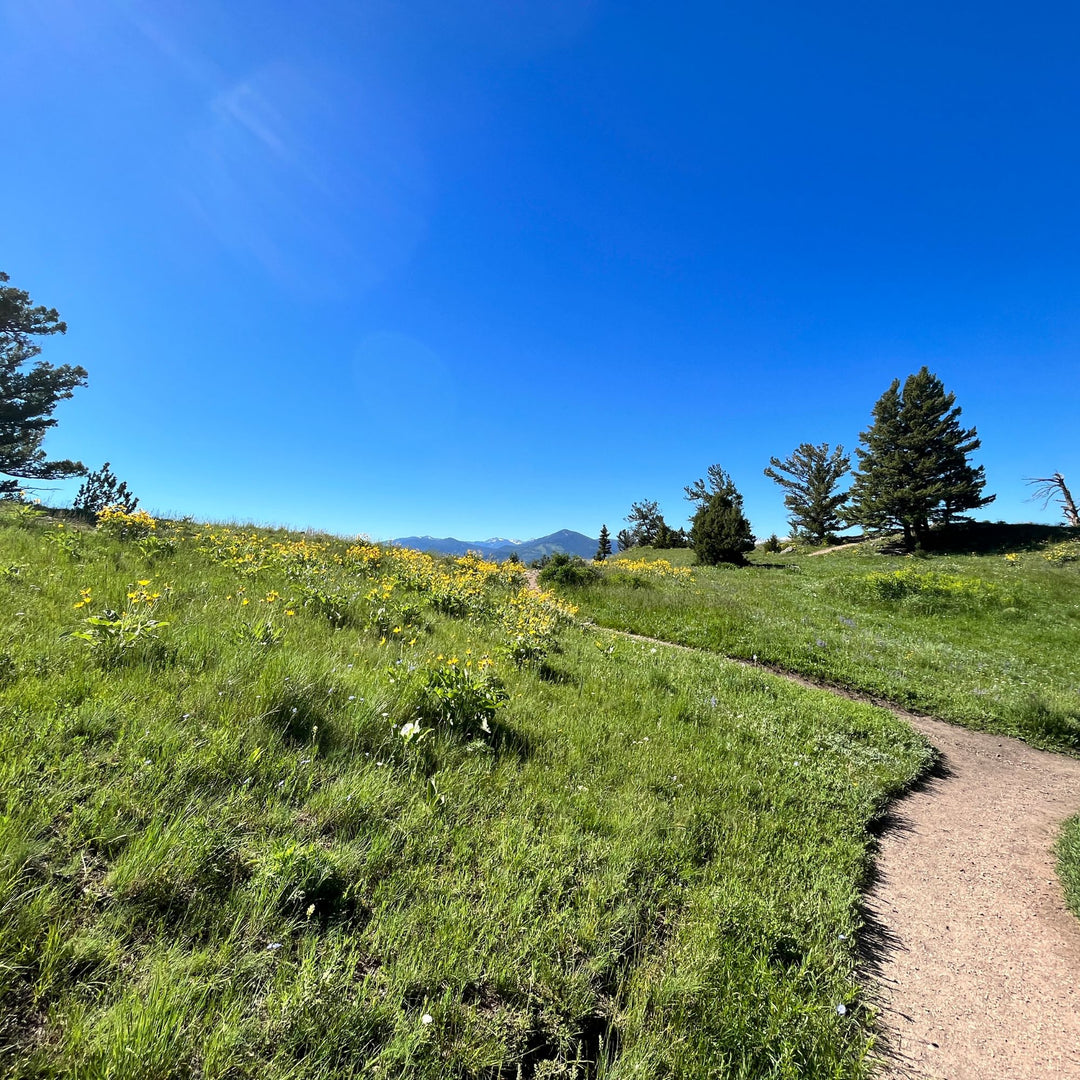 Drinking Horse Trail
Just across Bridger Canyon Road from the College M, you will find Drinking Horse Mountain trail. Taking eight years to permit, design, fund and construct the trail, Drinking Horse offers showstopping views into Bridger Canyon and across the valley. A short trek to the locally designed Kevin Mundy Memorial Bridge with seating allows families with little ones to enjoy a creek-side picnic. Continue up the trail to enjoy spectacular views in all four directions. This hiking trail is around a two and half mile loop offering a steeper, more shaded ascent, or a more gradual ascent offering views of the Gallatin Valley and Story Hills. With benches positioned along both routes of this trail and a picnic table at the top, this trail offers something for all. The Drinking Horse candle is an outdoorsy blend of juniper, arrowleaf balsamroot and rock moss.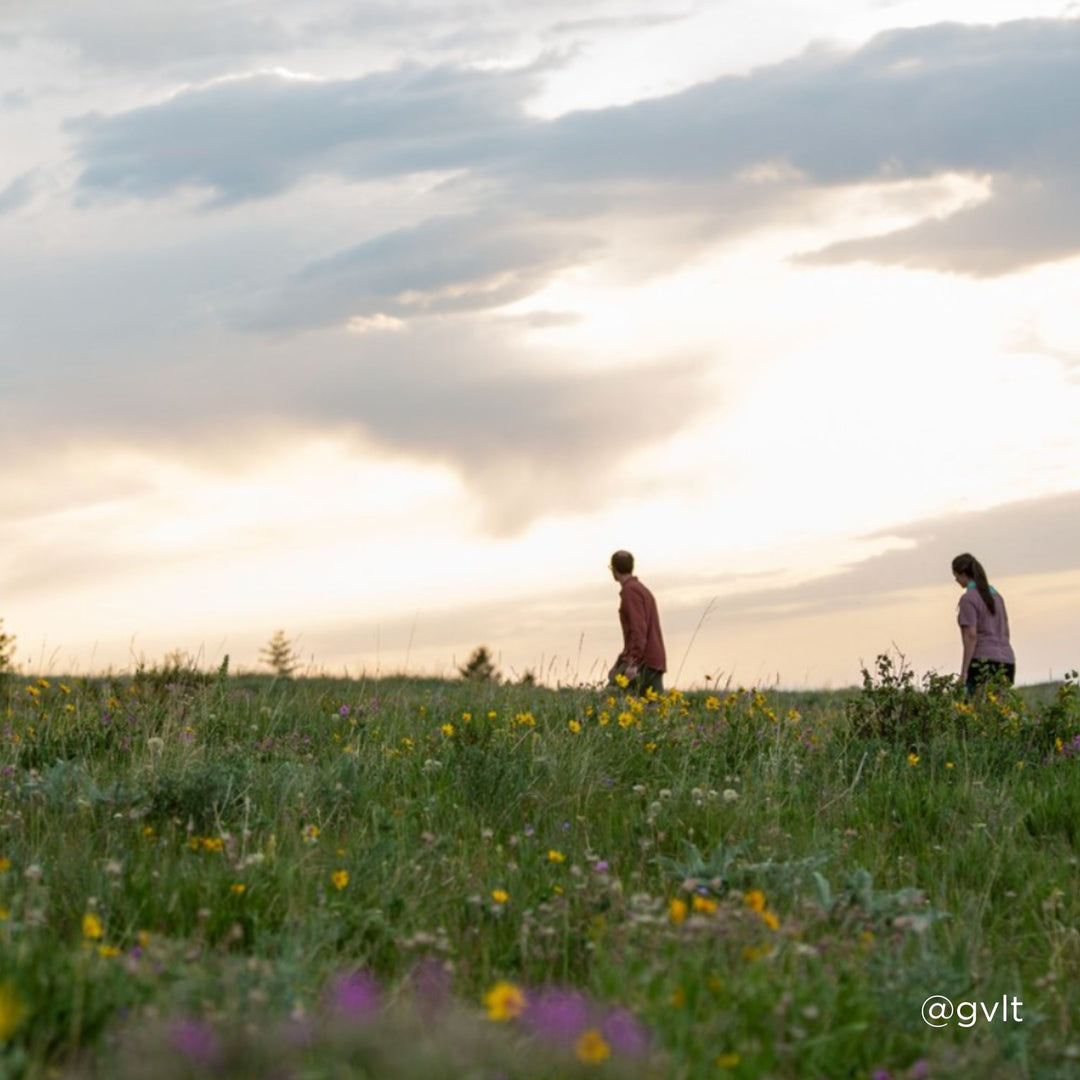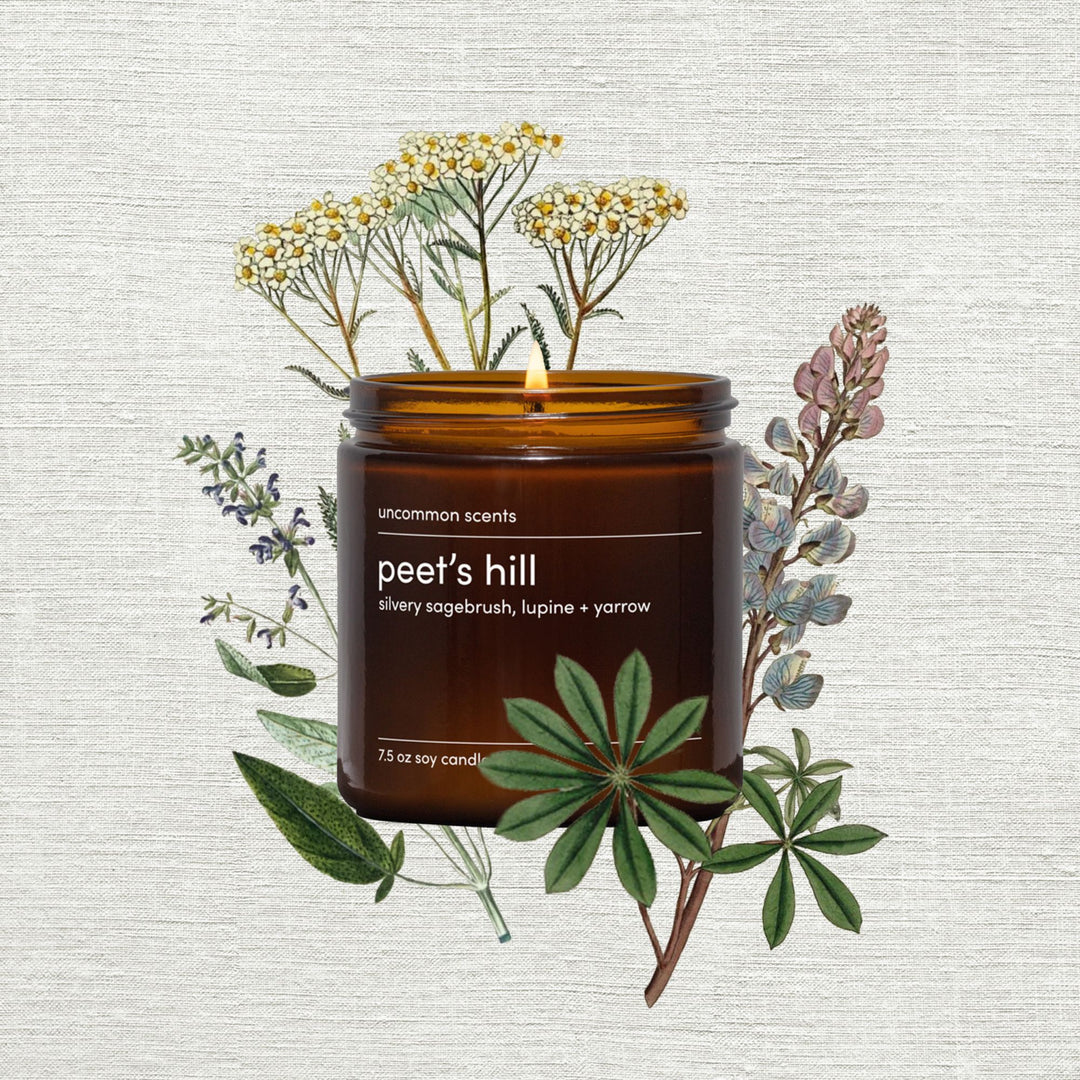 Burke Park aka "Peet's Hill"
Peet's Hill, in Burke Park, has hundreds visit daily to run, walk dogs off-leash, and enjoy Bozeman's best sunset view. The 41-acre park is home to over 220 species of plants, and offers high-speed sledding in winter. Accessible from the paved path and sculpture park near the Bozeman Library, the path has benches along the trail, a bridge welcoming you to the trail, and views of Bozeman throughout. The main trail up Peet's Hill will run you around a mile round trip, with a very gradual descent fit for all ages. A variety of trails connect from Burke Park, great for runners looking to connect segments to boost their run. Proximity to downtown, the library, play structures, and paved paths make it a great location for a day of fun with the whole family. The Peet's Hill candle will remind you of 'cowboy perfume' - silver sagebrush, or the iconic scent of the West after a rainy day, along with lupine and yarrow.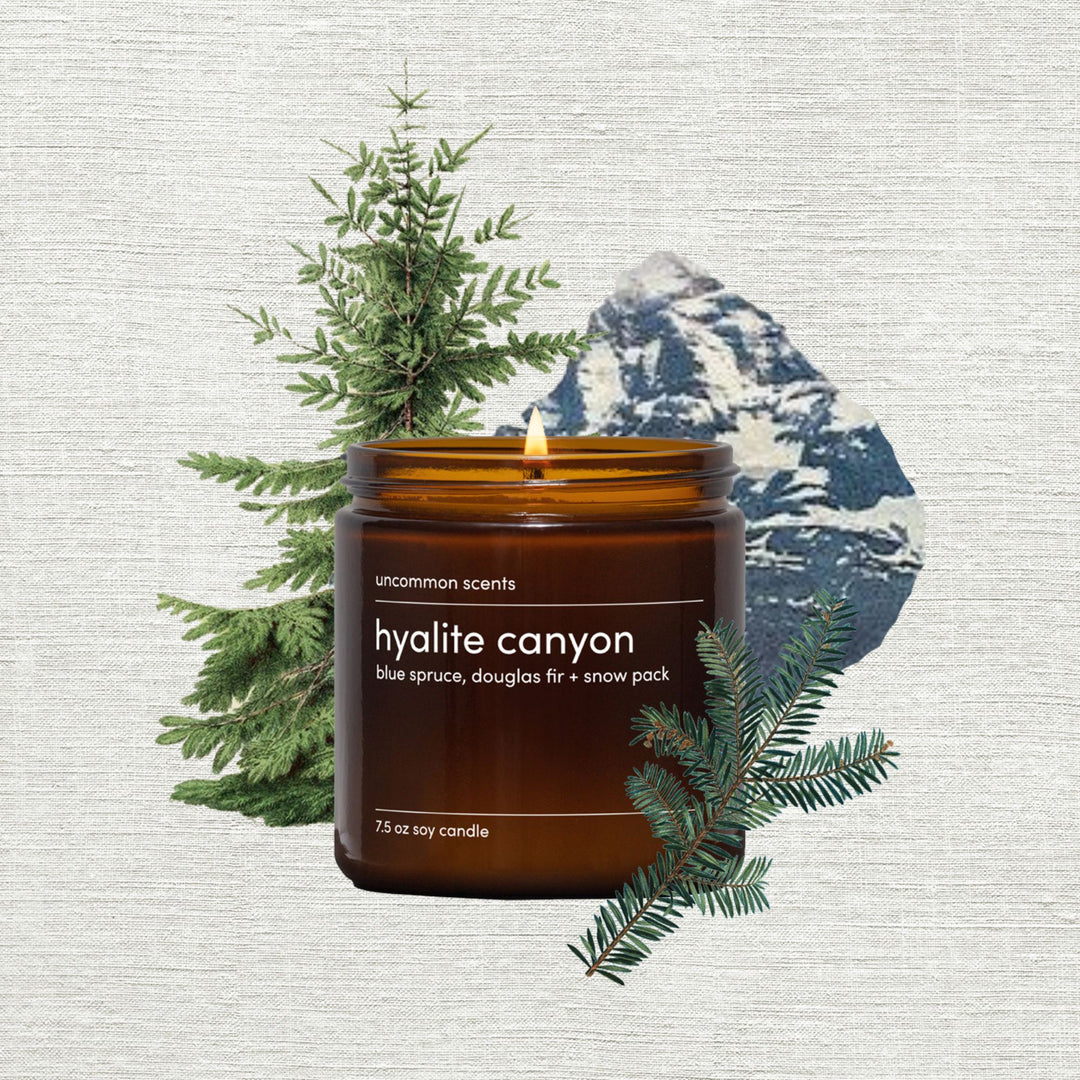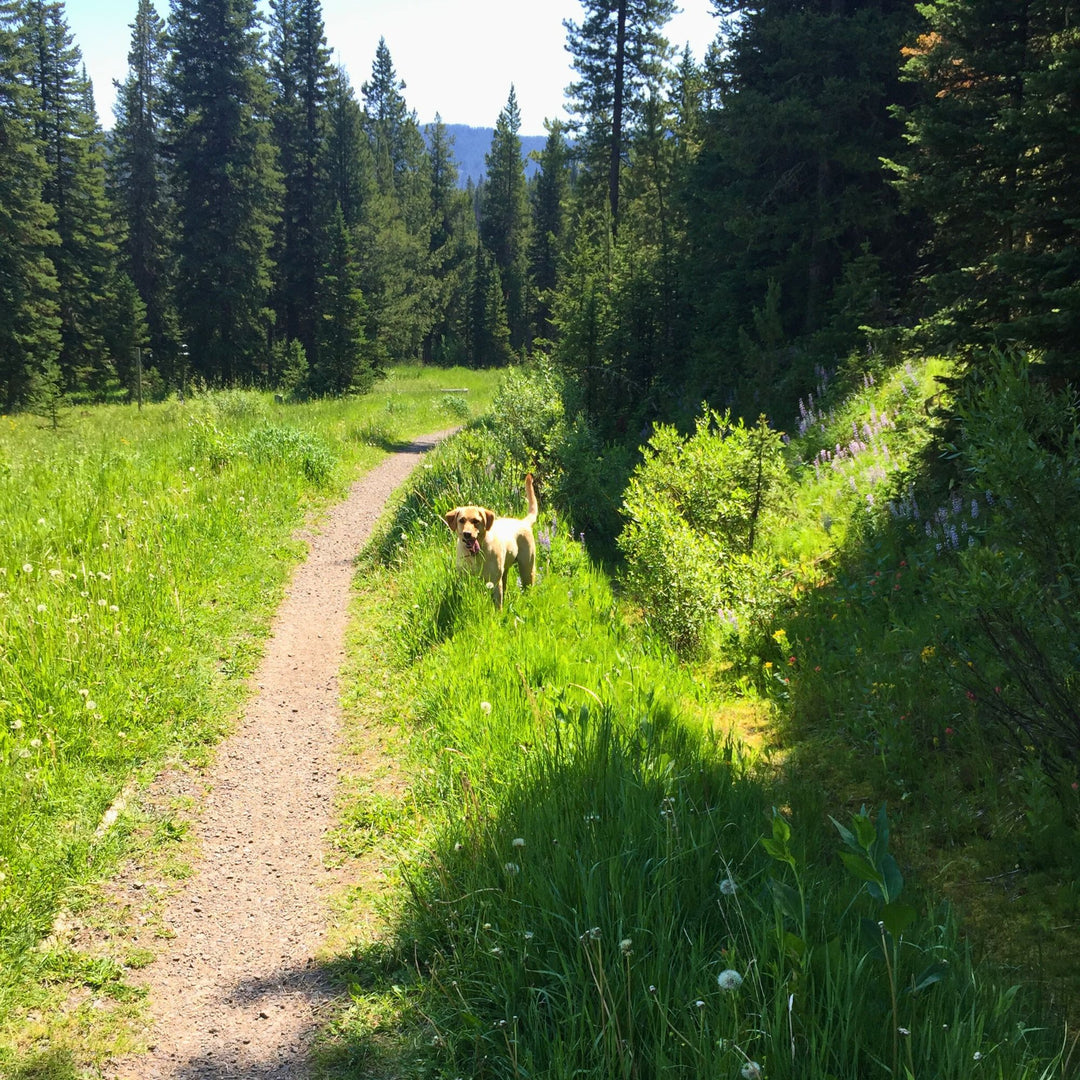 Hyalite Canyon
Hyalite Canyon is part of the Custer Gallatin National Forest, and the most popular Forest Service area in the state of Montana. An important water source for the City of Bozeman, it also offers an array of activities for outdoor recreation. Hyalite is also home to many wildlife species, from large animals such as elk and mountain goats, to the small critters such as weasels and pikas, along with an abundance of bird life. With campgrounds, a network of trails, rock climbing, and fishing areas, summers in Hyalite are a recreationist's dream. Winters offer opportunities for snowshoeing, backcountry and cross country skiing, ice climbing and more! Only 15 miles south of Bozeman, Hyalite Canyon is a pleasure to recreate in. The extensive trail system offers anything from an afternoon stroll to a multi-day adventure. The Hyalite Challenge area offers accessible trails bringing recreation closer for everyone to enjoy. Multiple waterfalls await you only a few miles from trailheads. You're sure to find a wealth of adventures in Hyalite, with a plethora of options to accommodate everyone. Come explore the glaciated valley, admire the 10,000 foot peaks surrounding you, enjoy the pristine water throughout the area, all that offer year round recreation for all to enjoy. The Hyalite Candle is a blend of blue spruce, douglas fir, and snowpack, reminiscent of the dense timber and alpine meadows and lakes on the peaks above.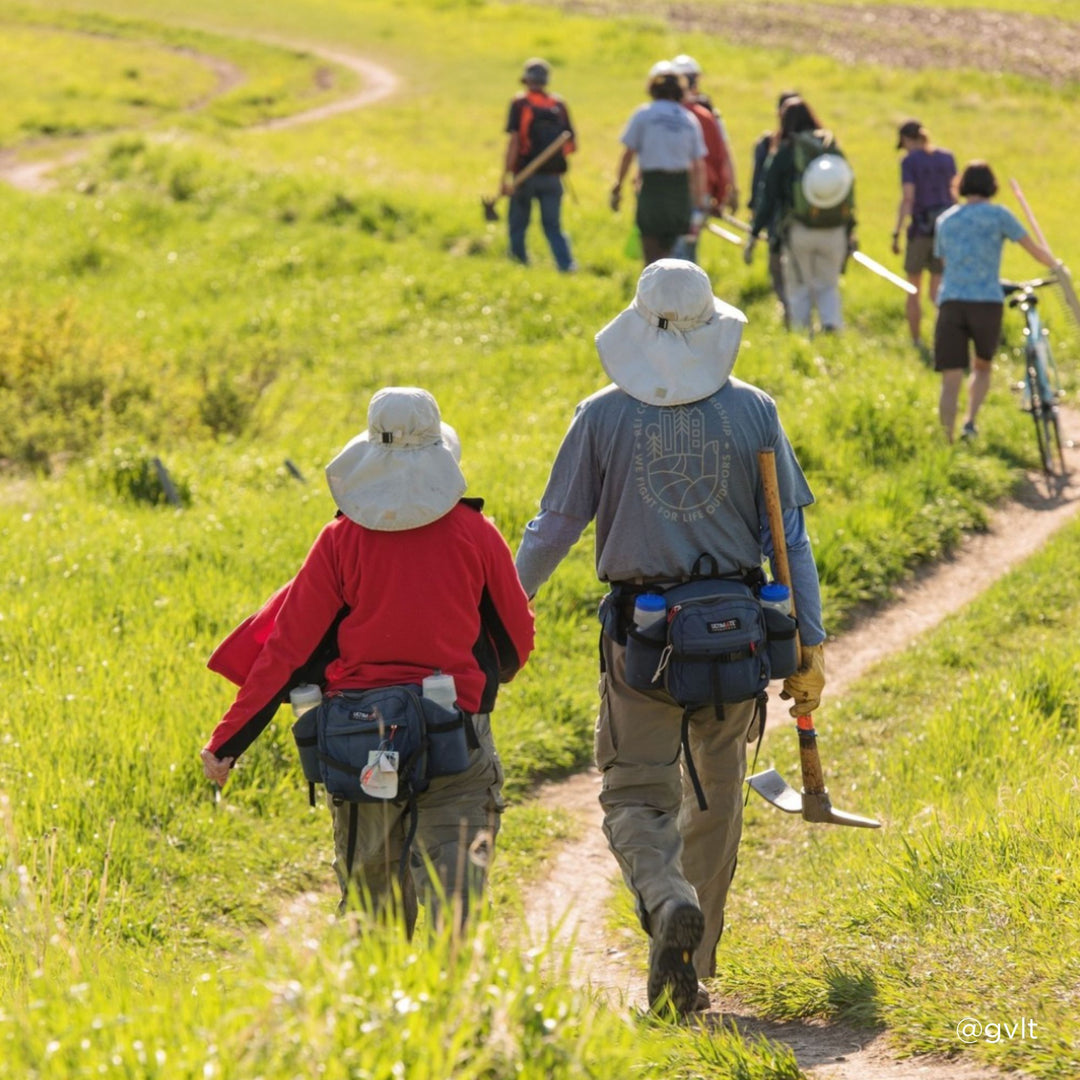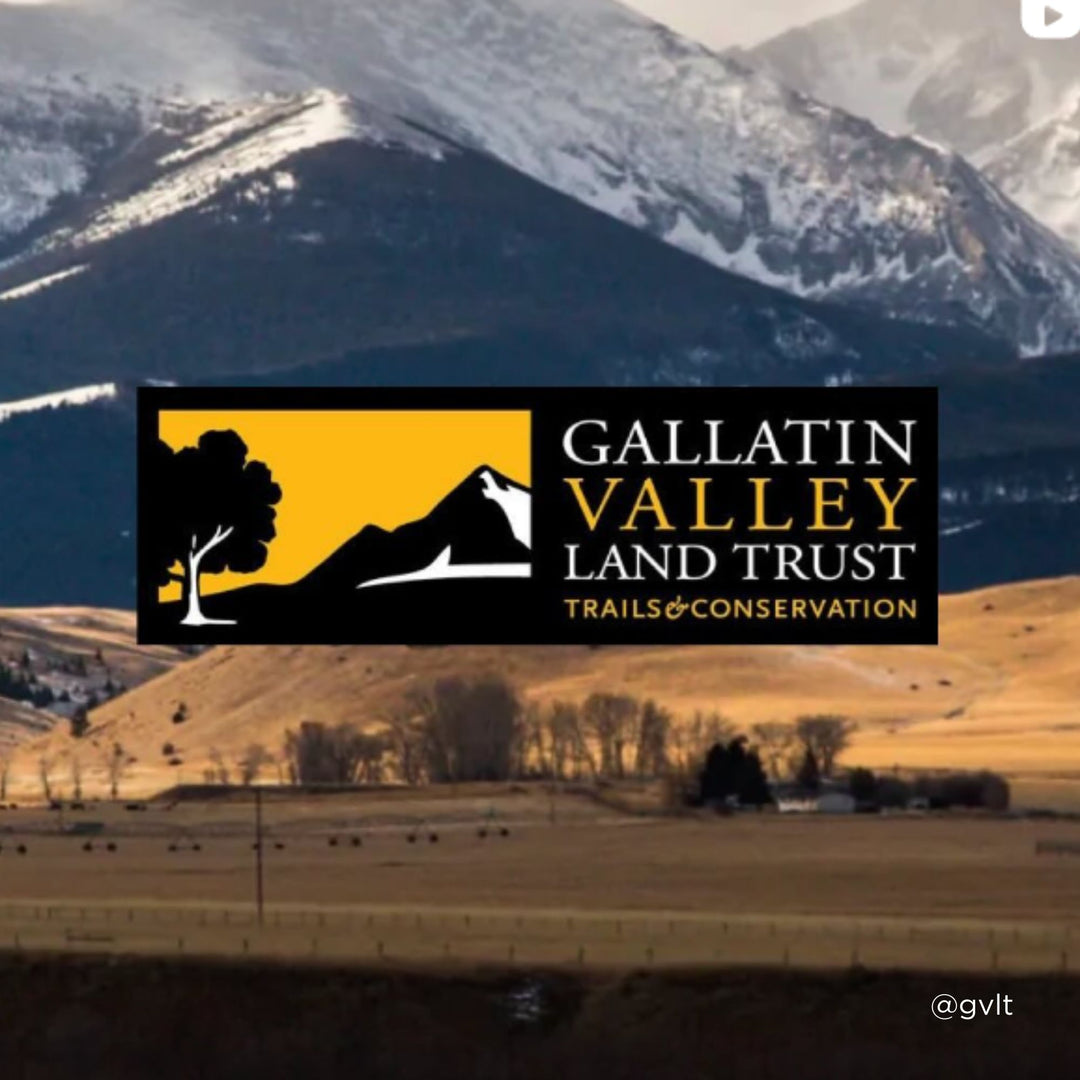 About Gallatin Valley Land Trust
GVLT's mission states: "Connecting people and communities to the land". GVLT's vision is to maintain agricultural heritage, healthy habitats, abundant wildlife, clean water, and conserve the scenic beauty of the Greater Yellowstone region for all future generations. They also develop extensive trail systems connecting communities to each other and their surrounding natural lands. Since their founding in 1990, they have helped conserve over 78 square miles.
Written by Heyday team writer, Porter Margolis
Artwork by Claire Williams
Photos courtesy of Amanda Schultz and Gallatin Valley Land Trust