Work with Us
Explore our career opportunities currently available at Heyday, a beautiful, flourishing retail boutique located in downtown Bozeman, Montana.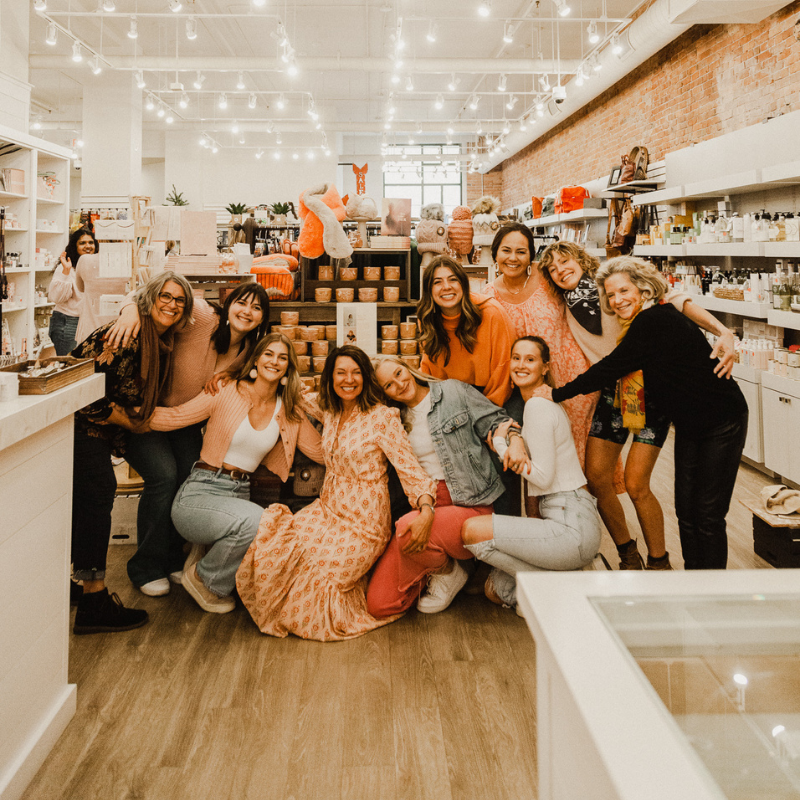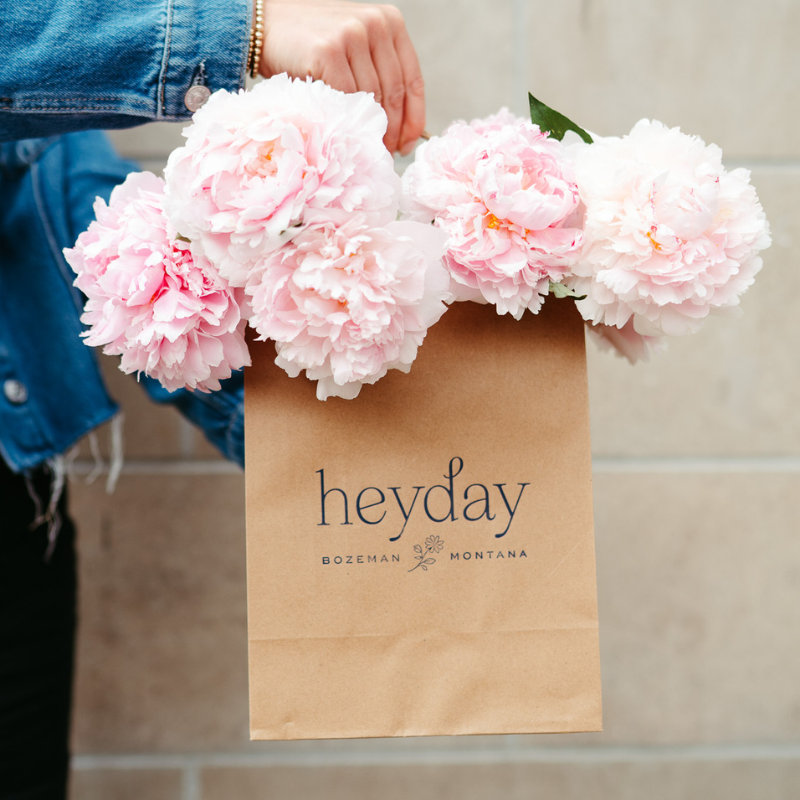 Graphic Designer | Photographer
The Graphic Designer + Photographer will be responsible for the creation and execution of ecommerce photo assets, email marketing design, content development for organic and paid social media, in-store marketing and promotional efforts, signage and printed collateral. This individual will take projects from the brainstorm phase through execution working closely and collaboratively with their ecommerce counterparts. In this role the Designer will frequently be tasked with delivering multiple creative solutions to complex, exciting business problems. This individual will work closely with the ecommerce marketing manager in the development of online campaign strategy and with the owner and operations marketing manager to maintain the Heyday brand, voice and aesthetic as the business continues to grow and scale. 
JOB RESPONSIBILITIES 
Ownership and execution of all content creation and in-house design to support the ongoing marketing efforts of the business including in-house photography and graphic design needs for both the brick and mortar store and ecommerce. This includes:
Email Marketing
Social Media Marketing and Advertising
Ecommerce Website and Email Creative
Product Photography (see details below)
Printed Collateral and Advertising
In-store Signage 
Seasonal Gift Guides
Promotional Events
Additional design projects, as needed
Creates email marketing and promotional content to align with the marketing and promotional calendar, as well as content for paid and organic social media channels.
Work in close collaboration with the ecommerce marketing manager in the ideation and execution of all website creative assets, product photography, lifestyle images, and more.
Lead designer on all branding projects and lead photographer for any in-store events and promotional activities.
Work closely in collaboration with cross-functional teammates including ecommerce team, marketing teams, sales team, buying team, and merchandising team.
Ensure all content aligns with the Heyday identity and voice.
Coordinate all efforts with outside contractors, as needed.
QUALIFICATIONS + EXPECTATIONS
2+ years experience in graphic design, product photography
Experience in email marketing design and with Klayvio a plus
Minimum educational level: BA in graphic design, photography or related area
Extremely detail-oriented, flexible and able to work in a fast-paced environment simultaneously contributing to multiple projects each with multiple deadlines.
Uphold completion of designated tasks as needed by ecommerce marketing manager
Ability to be creative and technical with a strong attention to detail
A curious learner, eager to creatively collaborate
Ability to respond effectively and appropriately to creative feedback
Experience in professional photography and operating a DSLR camera
Proficient in Adobe Lightroom, Photoshop, Illustrator, InDesign and Bridge (or preferred program for organizing assets)
Excellent oral and written communication skills
Highly organized, accurate, flexible, innovative, and a positive attitude
Tidiness of workspaces, common areas and photo areas
Positive communication with teammates in a high-stress environment
Collaborative approach and willingness to jump in where needed
Intentional thoughtfulness to uphold the Heyday brand and standards
Embrace Heyday's core guiding principles
Must be available during the holiday season of October-December, with limited time off during that period.
COMPENSATION + PERKS
Hourly
Accrued PTO Policy
Health benefits including major medical, dental, vision, accident and ST disability, varies depending on hourly eligibility 
401K with employer match (upon eligibility) 
Discretionary Profit Sharing (upon eligibility) 
Monthly bonus incentives
Parking reimbursement
Generous employee discount 
Hours: 35 hours per week varying as needed seasonally
Probation Period: 6 Months
This is a local, in-house position. Relocation assistance or remote work options WILL NOT BE considered.
To Apply:  Please send cover letter, resume and portfolio to amanda@heydaybozeman.com
UPDATE: We are only collecting interest at this time. Interviews for this position will be held in early 2024.
Sales Associate
We are always accepting resumes from interested candidates who are personable, hardworking, team-oriented and thoughtful. We will train you to excel in personalized customer service in a busy retail atmosphere.

We offer competitive wages, paid time off, bonuses, product discounts, and for eligible employees, health benefits and 401K...plus, and most importantly, the best team around!

Approx. 15-30 hours/week. Flexible schedule is required including evenings and weekends.

Please deliver your resume, cover letter and availability to 7 W. Main Street in Downtown Bozeman, or submit your information by email to andrea@heydaybozeman.com.

We can't wait to meet you!