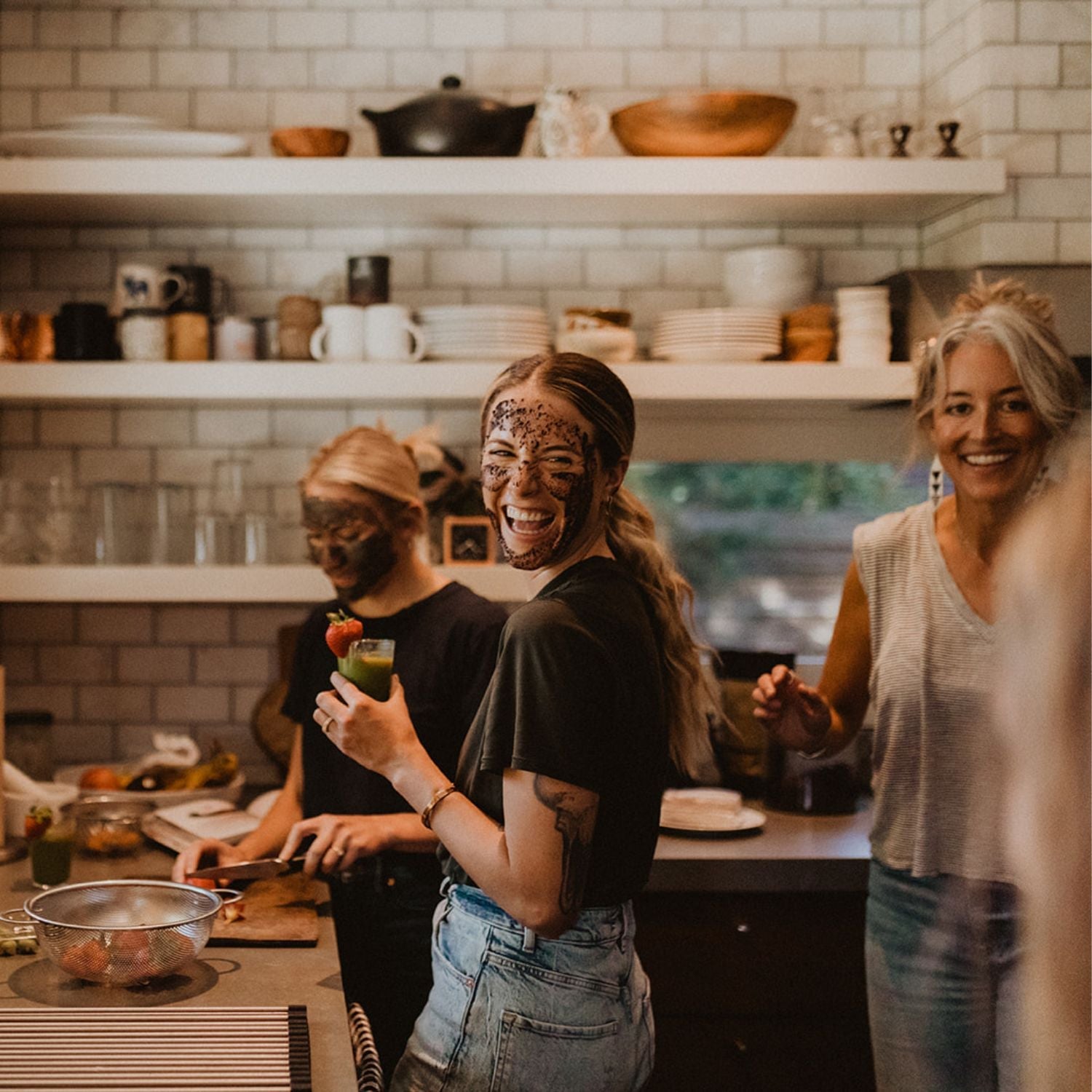 5 Easy Self Care Habits for a New You
Has the holiday season left you slipping into moments of careless self care habits and now you feel depleted? Start the new year right with a good intention to a better skincare regime. Enjoy these tips for a healthy and attainable daily routine to help you look and feel your best. Get ready for a NEW YOU!
Cleanse Your Day Away
Before you fall into bed after an exhausting day, wash the day off your face and envision all the negative thoughts washing down the drain. Washing your face daily will remove all those bad impurities like bacteria, old skin cells, dirt and pollutants you've collected throughout the day and will leave your skin with a clean, fresh look. Try using our Glo Facial Cleansing Oil. This luxurious, high quality oil cleanser will lift makeup and dirt from the skin without stripping it of its natural sebum (oil). It is rich in cold pressed pumpkin seed oil, a great source of omega fatty acids to nourish the skin along with minerals like zinc and selenium which enable the skin to regenerate healthy new cells.
Treat Yourself to a Daily Facial Massage
Start practicing facial massage on the daily. Use tools like a roller or gua sha stone to help stimulate blood circulation and lymphatic drainage, leaving your face feeling relaxed, de-puffed, lifted and sculpted. Lubricate before massaging with a good facial oil or balm and make it part of your relaxing moments, like when you're enjoying your morning coffee or tea. This can be done morning or nights. Steal a few minutes before the house wakes up or as you slip into bed. Check out this great beginners guide to gua sha.
Get Misty with It
Keep your favorite hydrosol spray, in your purse, on your desk or on your kitchen counter to mist your face throughout the day. Great for added hydration during the dry cold months and a little mood booster. Use a regenerative hydrosol multiple times throughout the day to help skin stay hydrated and glowing. There are also blemish free hydrosol sprays, which are considered to be the essential beauty tonic. These are beneficial to use after workouts and as a precursor to the Blemish Free Oil. Simply spray face, décolletage and nape of neck. Use throughout the day as a refreshing mist. A blemish free mist can also alleviate skin rashes, insect bites, eczema and sunburn.
Add a Spa Level Treatment
Are you dealing with dry, flaky skin in the winter months and oily blemished skin in the summer months? Create a balanced skin by incorporating a mask and polish into your new self care plan. Using a enzymatic and gentle face polish gently removes surface layers of dead skin to reveal fresh skin layers. A good mask treatment, like glō Detox Mask, will take your skin to the next level with French green clay and bamboo charcoal drawing out impurities, gently exfoliating, and mineralizes your skin, leaving you with smaller pores and a smoother complexion.

Pro tip: Instead of using water with dry masks, try adding a cleansing oil or hydrosol for a spa level facial.
Practice Daily Gratitude and Affirmation
Before starting your day, think of five things you're grateful for in your life. Try it again at night, before you drift off to sleep.

For ultimate beauty, free yourself with daily affirmations. Positive daily beauty affirmations have been shown to not only change the way you feel about yourself, but also how you appear to others. Replacing negative thoughts and emotions can help you feel confident with a special glow and energetic lift. You can start by telling yourself affirmations like, "I am beautiful inside and out," "I feel radiant," and "I love myself," to name a few. Consider telling yourself these daily affirmations in the mirror and writing them down in a notebook or journal for daily reflection.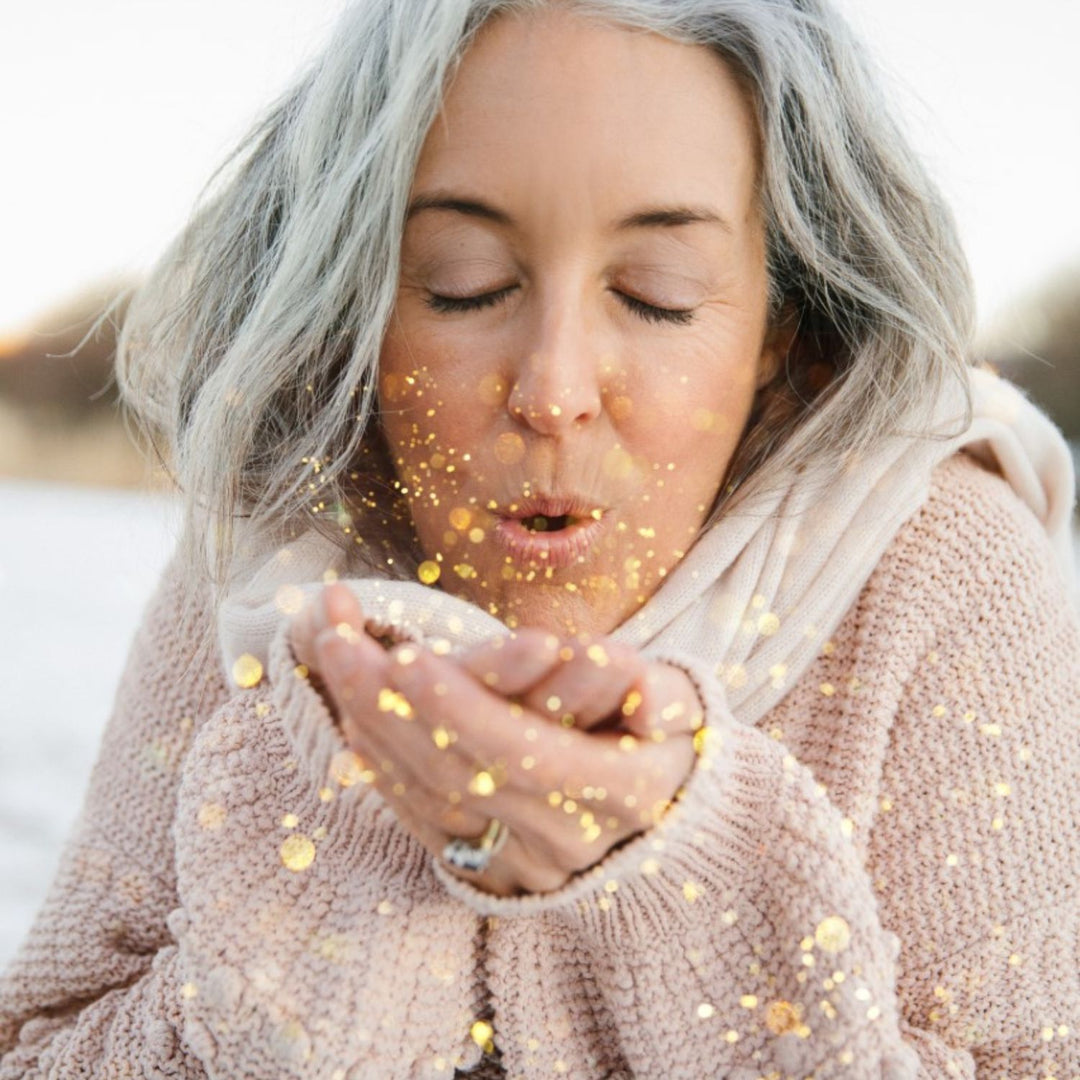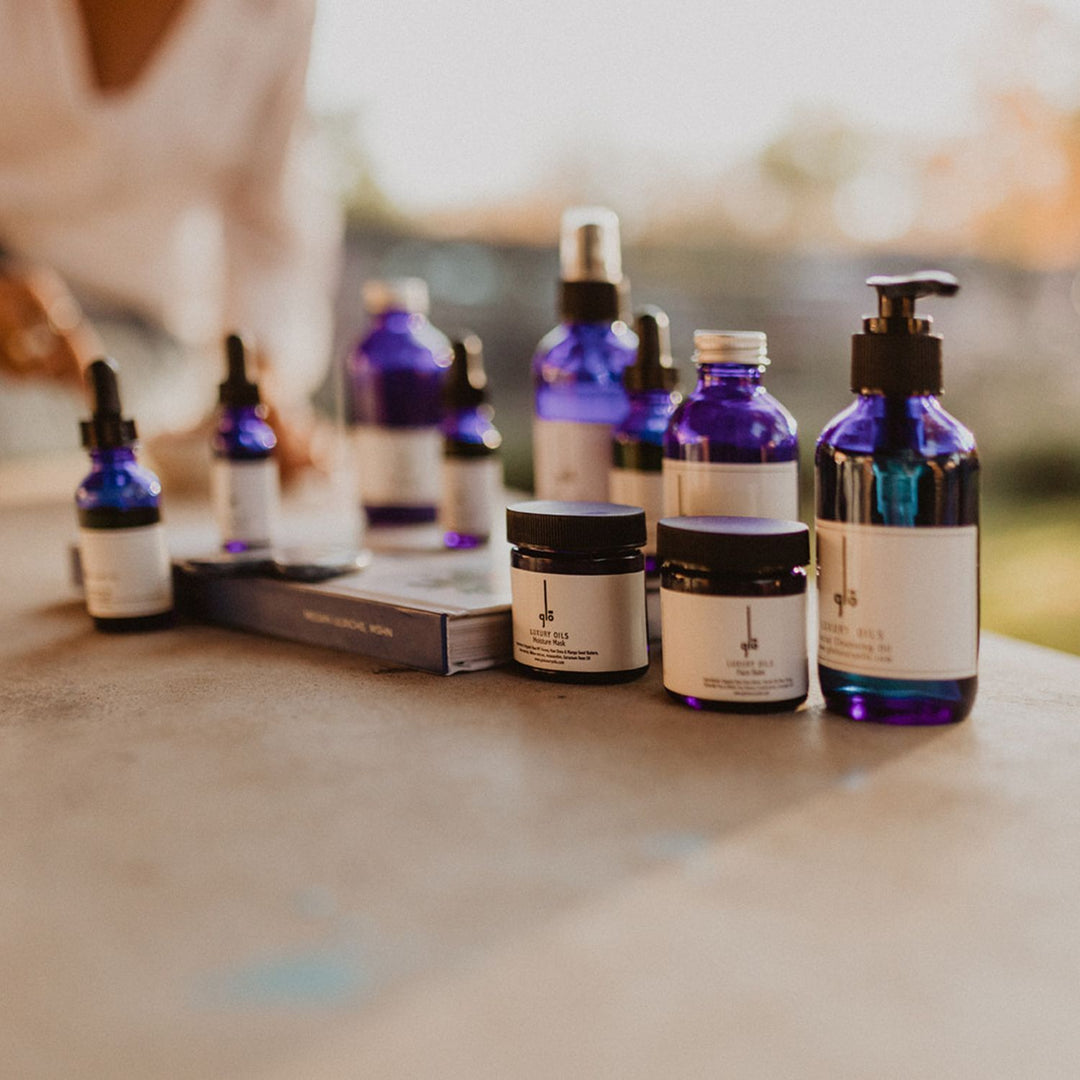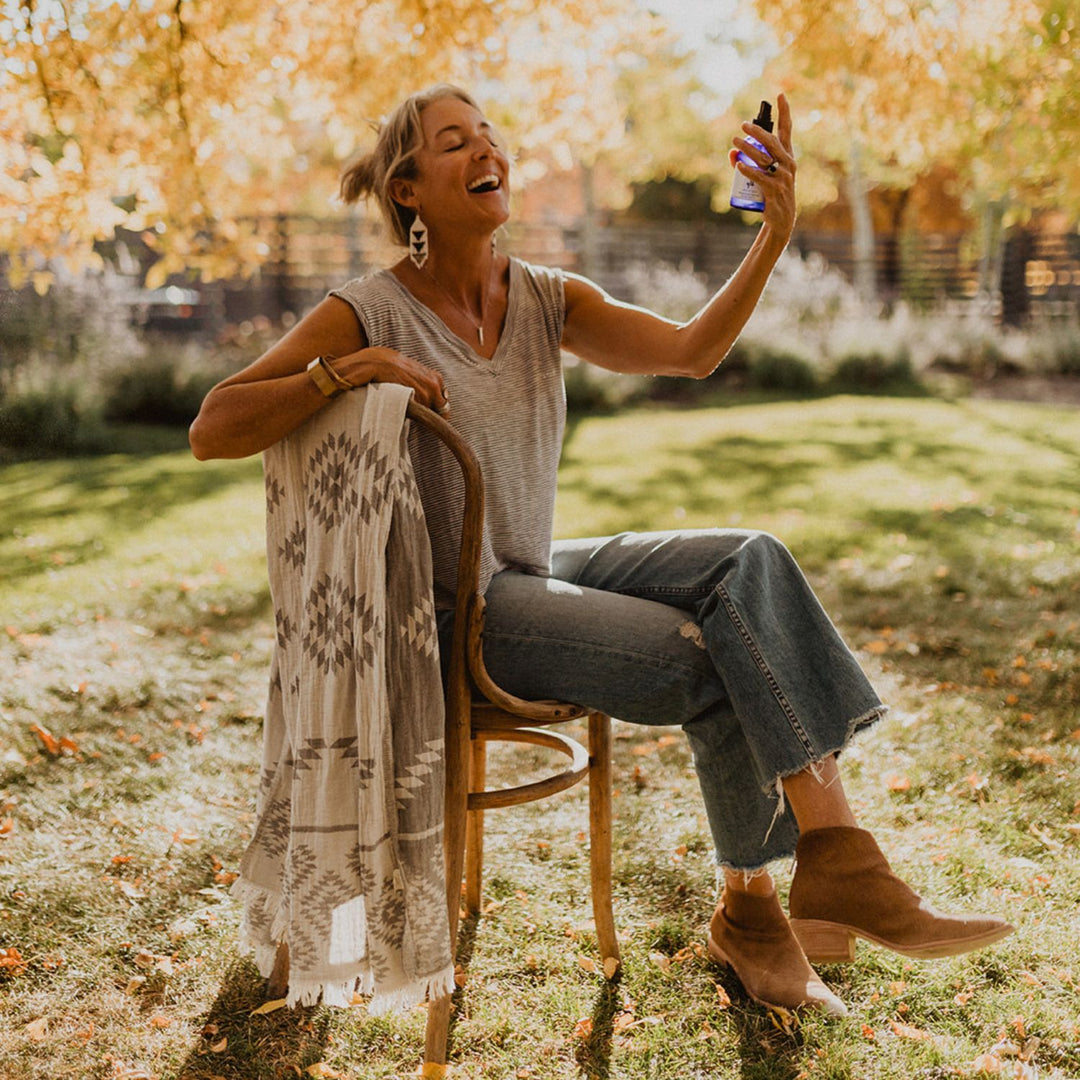 All About Glo Luxury Oils
glō Luxury Oils is committed to creating and delivering 100% natural and organic products to nourish, protect, and regenerate your skin without compromising on health, safety, quality or sustainability. Their ingredients are sourced from farms around the globe that are wild crafted, free of chemicals, herbicide, or pesticides and are of fair-trade value. Founder Megan Ulrichs visits farms and botanical gardens around the U.S., Europe and Morocco, passionately sourcing ingredients and creating personal connections with growers and local communities. glō is based in Bozeman, Montana.
Photography by Devin Helen Archilla and Nicole Wickens