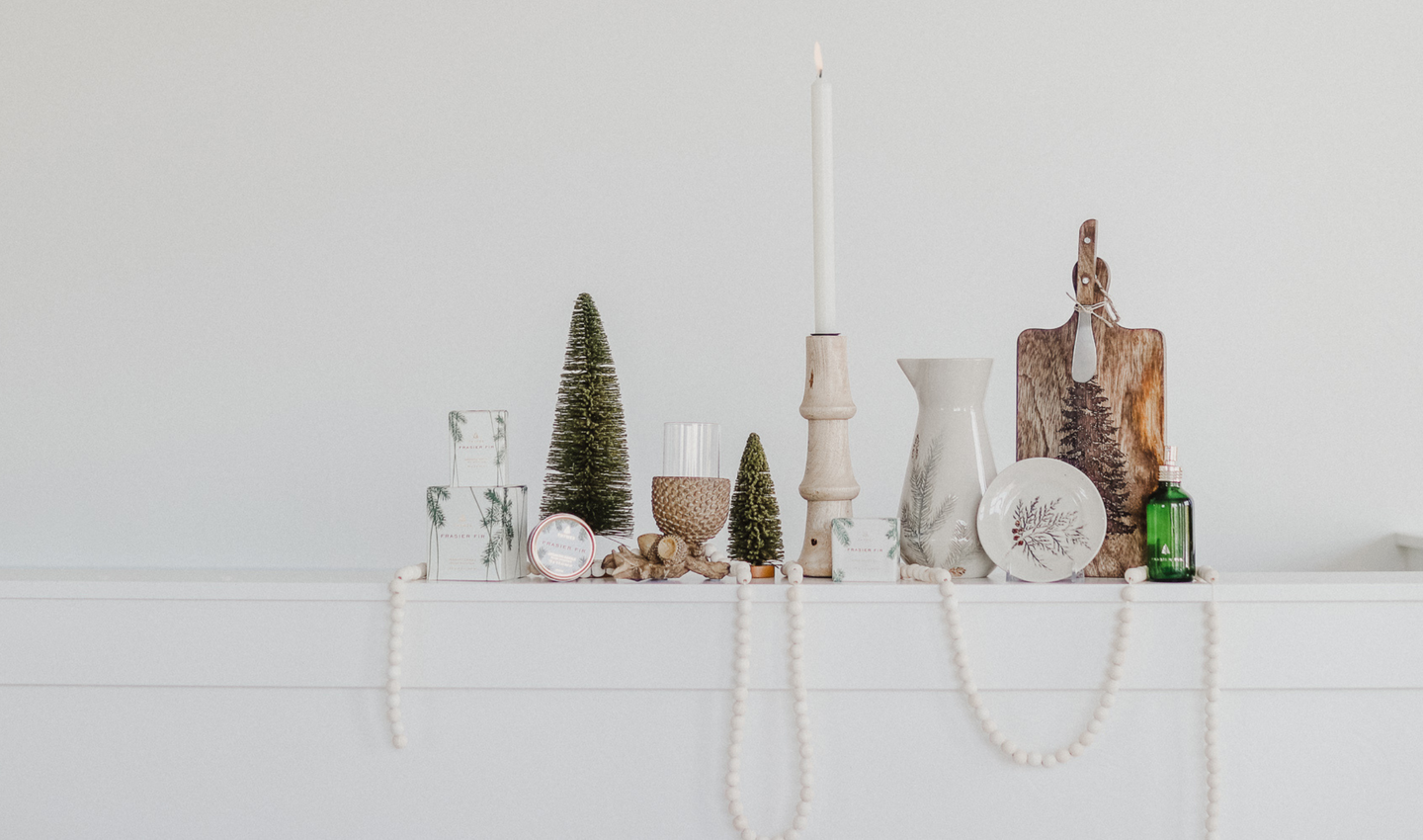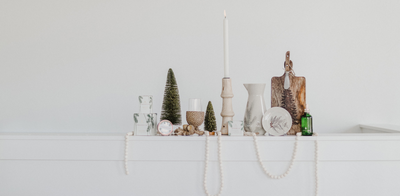 A Look Into the 2022 Holiday Season
with Mallory, Heyday Owner
Hello and Happy Holidays! I'm so glad you're here and I'm excited to share a bit more about our Heyday holiday inspiration. First and foremost, I want to extend my sincere thanks and gratitude to our team, our customers and our community. With each year we continue to feel the love and support from this great community that we get to call home.

To our team, thank you, thank you, thank you! What many may not know is that there are 28 women that bring Heyday to life everyday. We have our amazing sales team that works tirelessly to provide superior customer service, and there are also many hands that make the magic happen behind the scenes including receiving and tagging goods, fulfilling and listing all the online product, purchasing and buying, merchandising and backstocking, marketing, content creation and photography. It truly takes a village to make it all happen, especially during the busy holiday season. I'm so grateful for the incredibly talented and hardworking team we have here at Heyday. It's a gift and joy to call these women teammates and friends.
2022 Holiday Themes and Inspiration
Found + Foraged
Imagine taking a walk into the depths of the woods, moss covered logs and tree branches, the sweetest critters following you as you stroll, small groups of deer walking in the distance, and of course, little clusters of toadstools scattered about like little hidden treasures along the way. Meet Found + Foraged. This look features classic plaids, varied wood finishes, forest scents and the sweetest little woodland animals. While this might be the most "literal" holiday look for Montana, we've woven in a bit of whimsy. We're excited to introduce Highland Frost, the newest holiday fragrance addition from Thymes (who also brings you the holiday classic, Frasier Fir) - Highland Frost is a cooling blend of fresh sage, eucalyptus, and a subtle touch of bergamot combined with woody undertones of velvet moss, patchouli and glacial musk. 
Winter White
We're excited to bring back a Heyday holiday classic this year, Winter White, with a little more sparkle and bit more shine. When I think of Winter White I think glitter, snow, sparkling glassware, bubbles of champagne, all captured in a winter snow globe. Winter White is the perfect pair for the clean white farmhouse holiday and anchored by Illume's beautiful gold mercury Winter White scent. Winter White gives you notes of aromatic evergreen and frosted cypress, dusted with white peppercorn, cool cardamom, sparkling citrus and the glow of amber. 
Jeweled Holiday
Each year we stretch ourselves to try something new; to curate a unique Heyday holiday look that offers a bit of sparkle, inspiration, and curiousity. While we love our traditional red and green patterned textiles, we're excited to bring to life a Jeweled Holiday. We sought out to bring together rich, vibrant jeweled tones (think deep burgundy, navy blues, and warm turmeric yellow) in varied textures. By layering in metallic gold and rich bronze, these rich colors catch the light for an elevated elegance. Our Jeweled Holiday will be anchored by the crowd-favorite, Voluspa holiday scents including Sparkling Cuvee. This one is going to be a showstopper!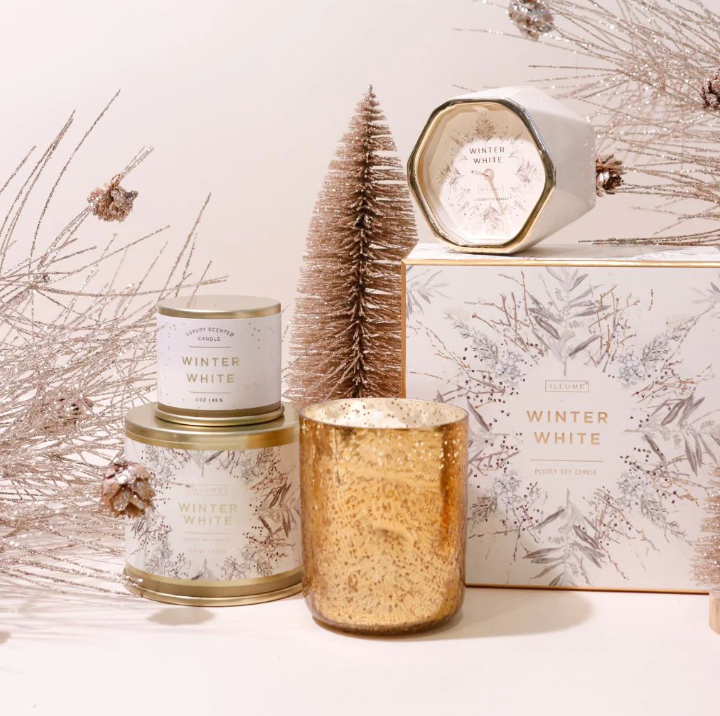 Winter White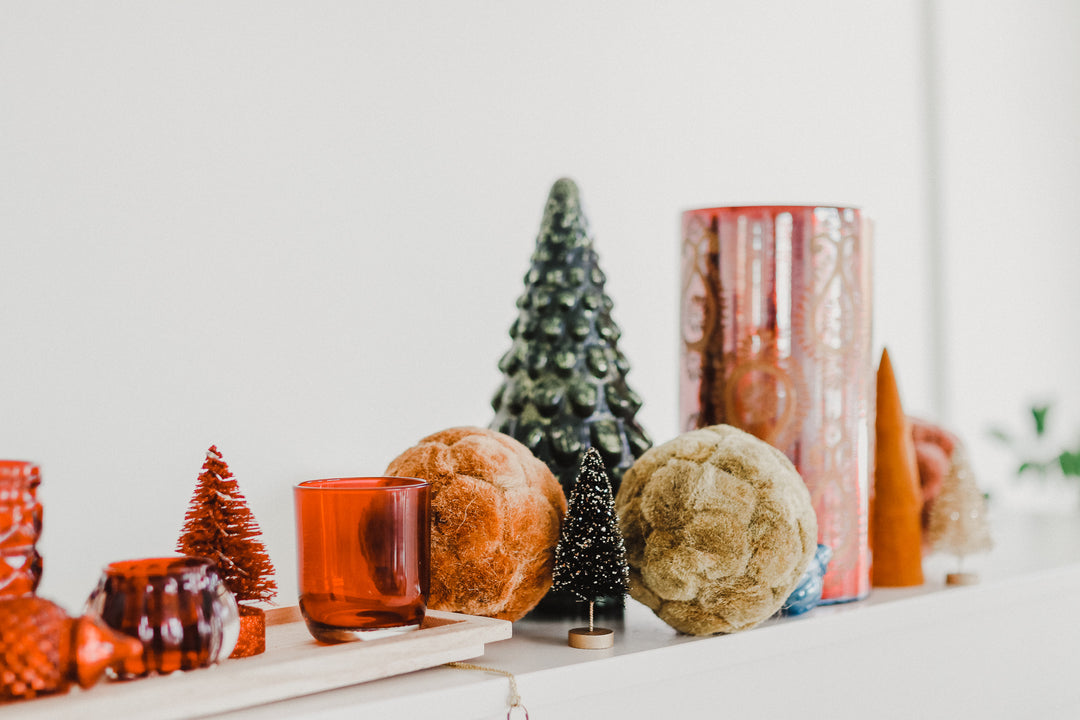 Jeweled Holiday
Join Us for a Festive Holiday Season
We are looking forward to a festive and joyous holiday season ahead and can't wait to visit with you in the store, or shop our online holiday collection. Please remember to check out our holiday promotions calendar with all the fun events happening in-store and online.

It's an honor and privilege to serve our community each day and grateful for the opportunity to extend our Heyday holiday cheer beyond our great Gallatin Valley. Wishing you and your family a very happy holidays.

With thanks and gratitude,

Mallory
Heyday Owner