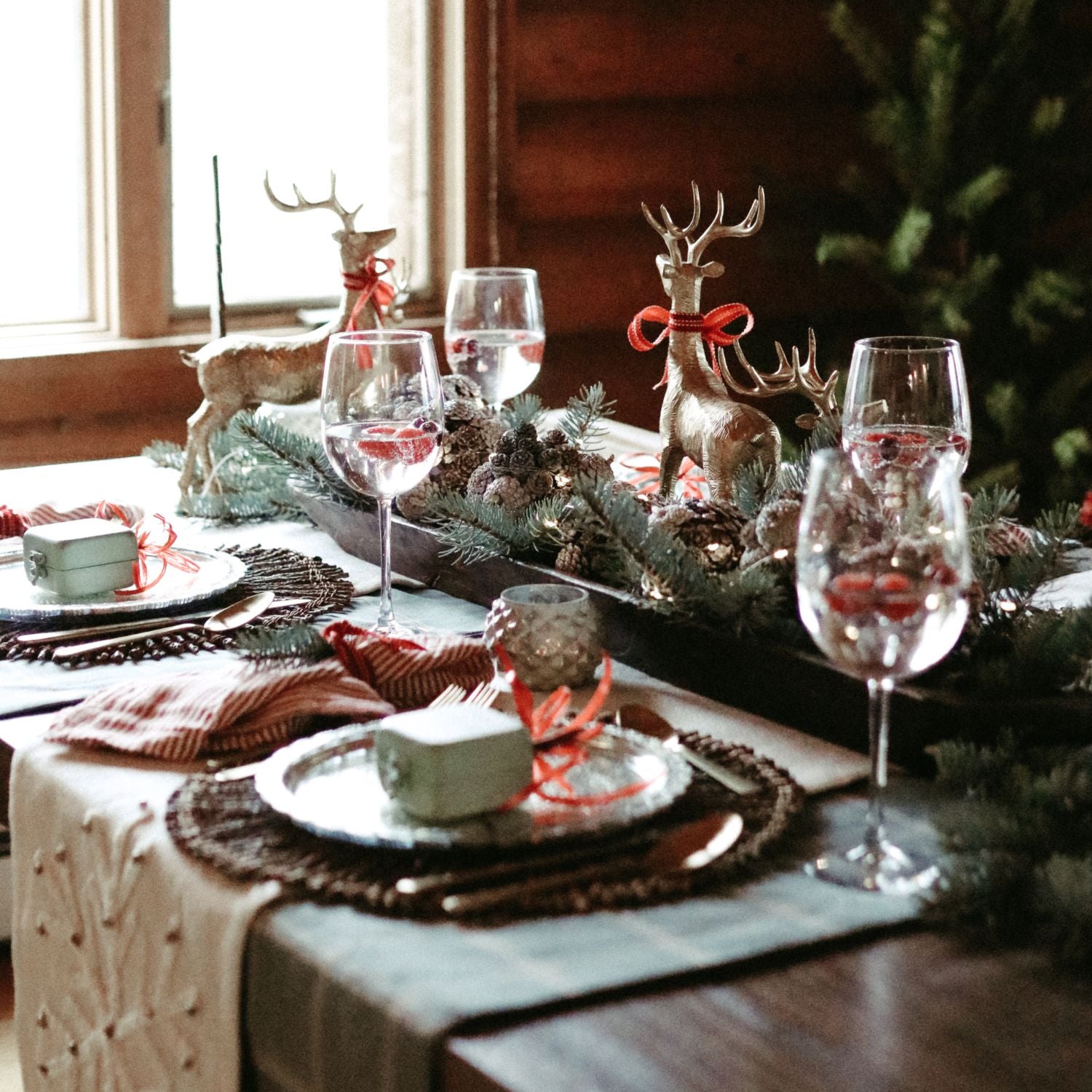 Setting a Table with Brigitte
HOLIDAY FEATURE
Creating a Festive Table
The dining table is a special place during the holidays – family, friends, neighbors and colleagues gathering together to share a meal, laughs and great memories. Brigitte, our Lead Merchandiser, has put together some simple tips and tricks to set the perfect table for your next dinner party.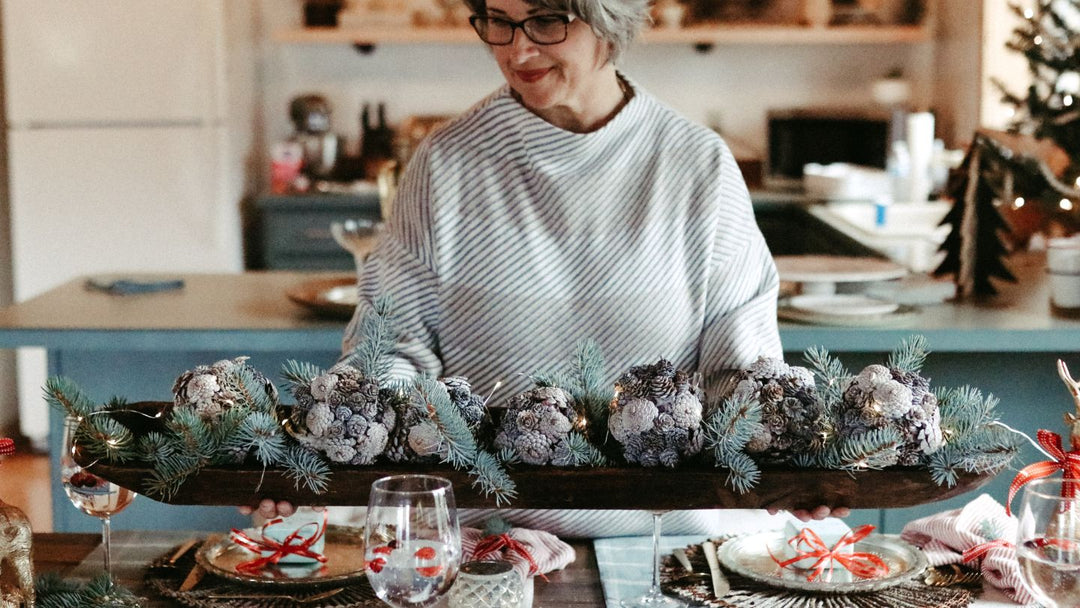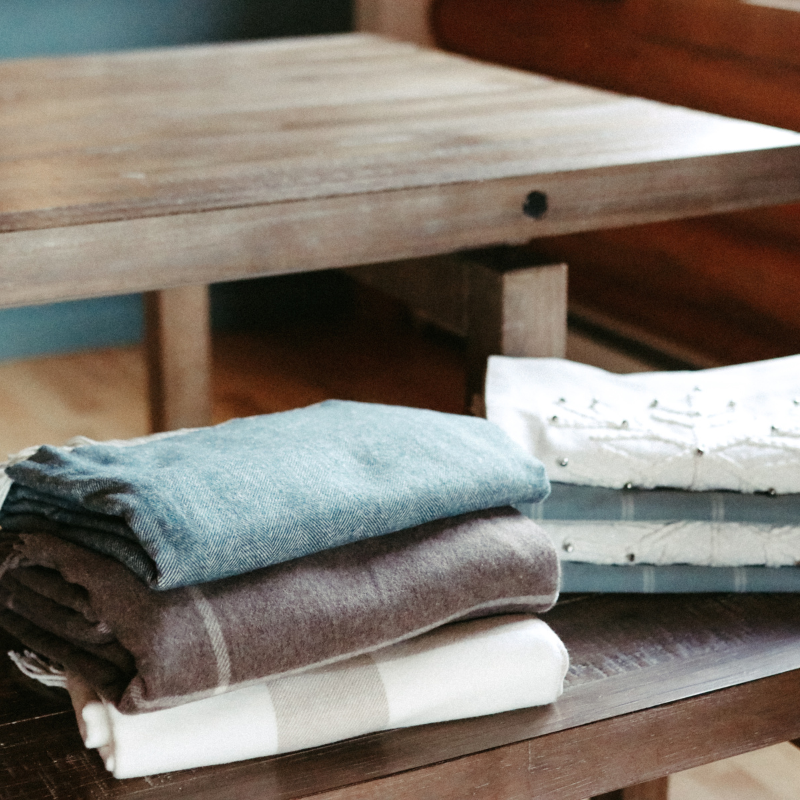 Set the Base
We love table runners on a beautiful, natural grain wood table. If you are wanting to cover your entire table, you can add a table runner on top of a full table linen. Looking for something extra striking, try using a blanket or throw for your table linen.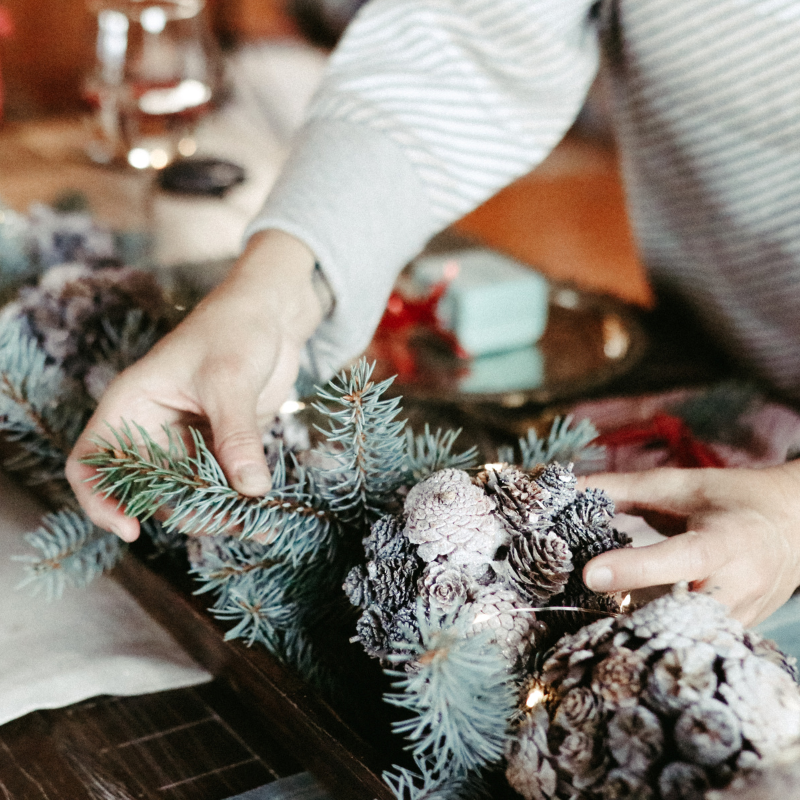 Use Forage
Take a walk in your garden, or front yard and you might find the perfect greenery to add to your table. This beautiful blue spruce adds just the right amount of color and texture.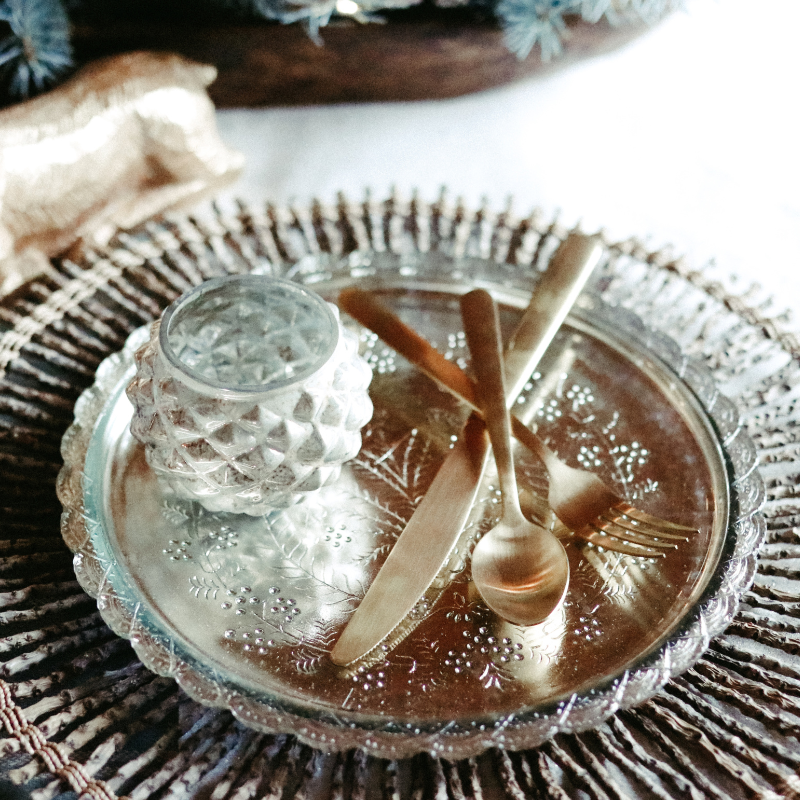 Mix it Up
Gone are the days of choosing gold or silver, so just mix it up and use both to create an eclectic place setting that is truly one of a kind. Just remember, no matter how formal or casual the event is, the silverware must line-up at the bottom, be evenly spaced and be placed in the correct order, with first course on the outside and working inward. Remember forks on the left and knifes and spoons on the right, with the knife next to the plate with the blade facing towards the plate. An easy way to always remember the placement of silverware is LEFT and FORK, both have four letters and RIGHT and both SPOON and KNIFE have five letters. When it comes to your dessert utensil, run it horizontal, above the plate.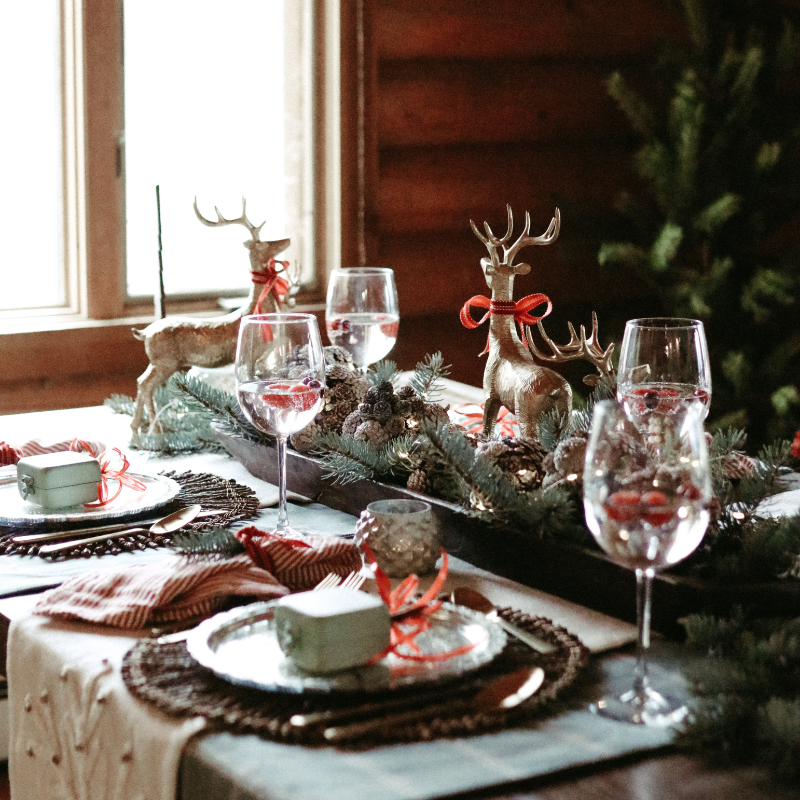 Keep it Conversational
Remember to keep your décor below eye height so you and your guests can easily converse. Or, set your table with décor that can be easily removed.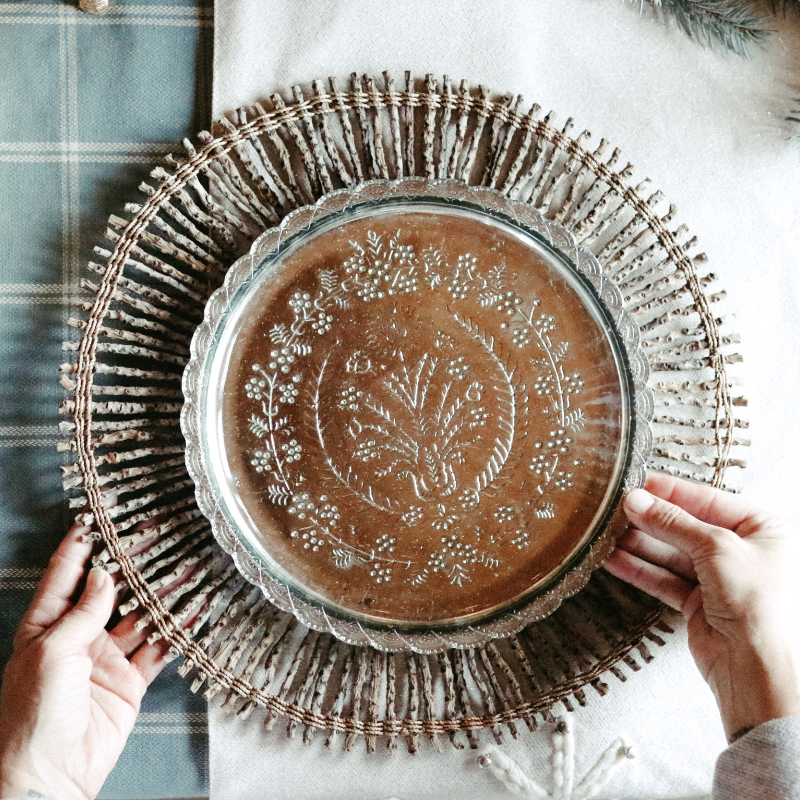 Layer
We love to encourage layering of varied textures. This is where you can mix your grandmother's China with a rustic placemat or charger. You might be surprised with how well they go together.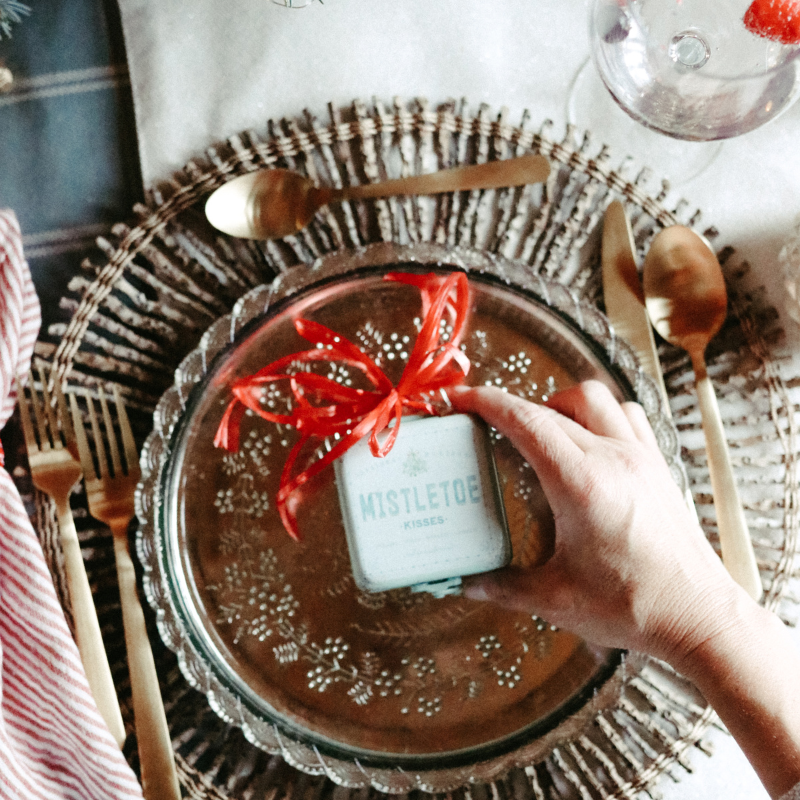 Final Touch
Make each setting extra special with a small gift. We use a little vintage tin filled with sweets. Other ideas are a holiday cracker (with the gift inside), a sprig of rosemary or an ornament. 
Heyday team
About Brigitte
Brigitte has been lead merchandiser with Heyday since day one, in 2007. Graduating with a degree in architecture, she has always gravitated to a creative career in the design industry and is super happy to be in her dream job with an amazing team of women.