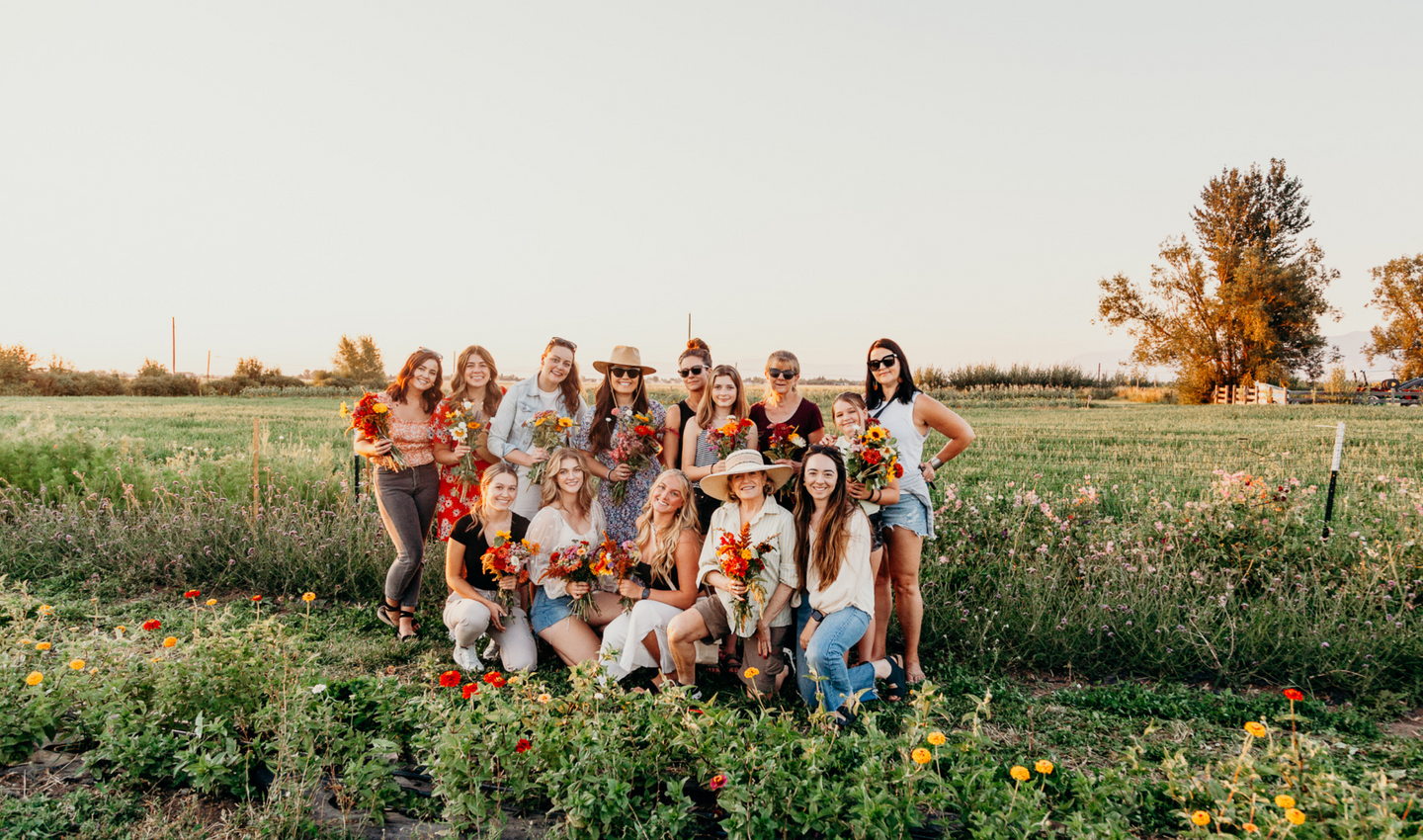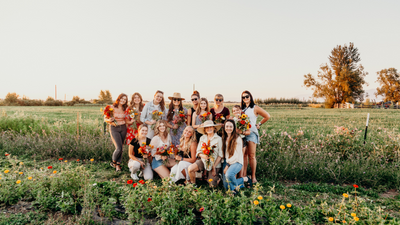 A Look Behind the Scenes
Meet The Team
The people who make us great
Welcome to heyday
Meet the Owner
Hello! My name is Mallory Dabney and I'm the Owner of Heyday. I'm truly honored and delighted to share this message with you! This is a little insight and a peek behind the curtain of the Heyday organization and the great, talented team that makes it all happen. As I write this, Heyday is made up of 31 women. That is 31 individuals who work tirelessly to bring the unique, curated Heyday experience to life each and everyday. As a team, we all meet for coffee every other week for our staff meetings, and with each meeting I'm amazed by the size and growth of our team - this group is unique, with varying backgrounds, ages, and experiences that each bring something special to the greater group.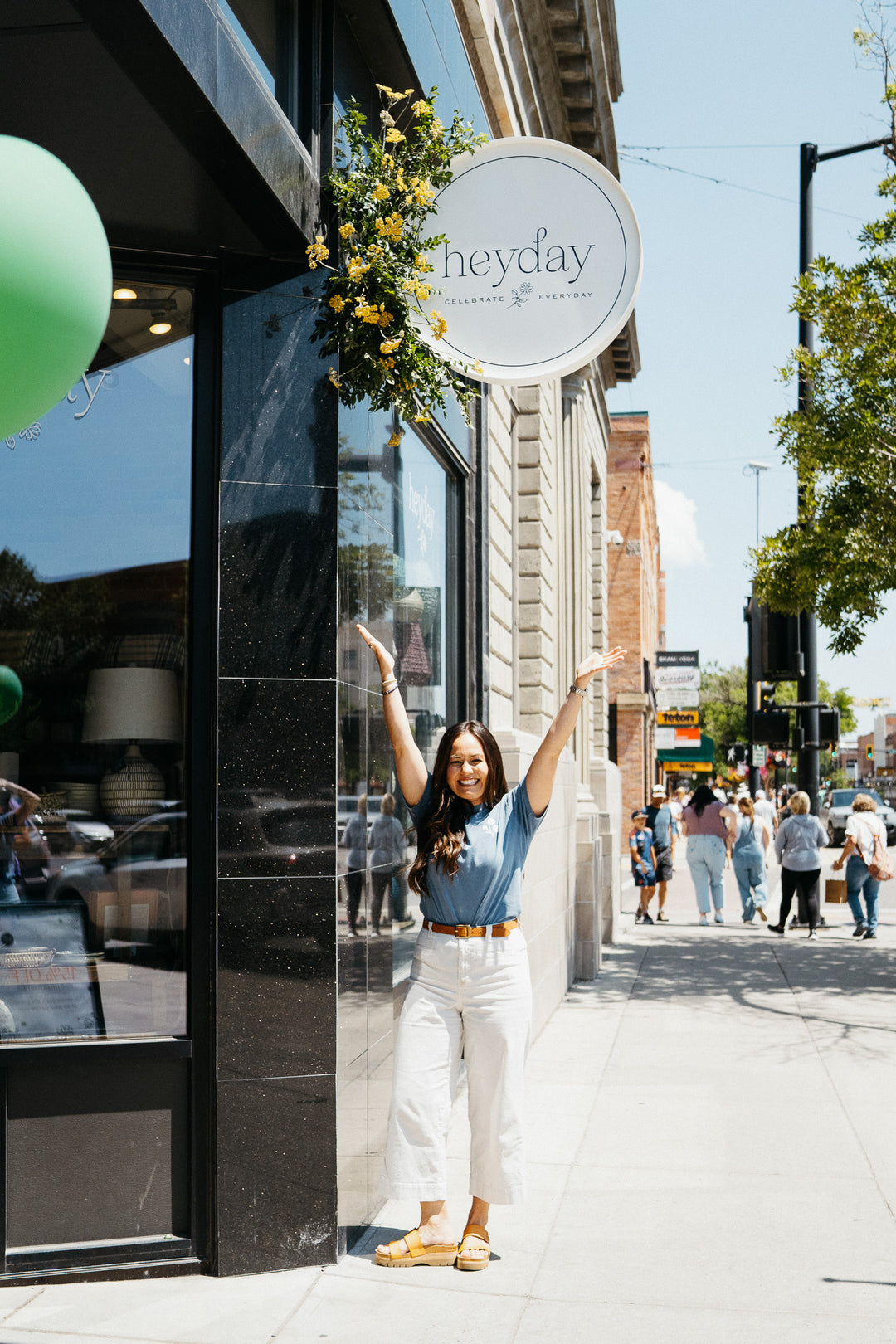 Before I started working in retail, I never understood, or to be frank, appreciated, the varying layers of responsibility that go into making a retail store operate. Some of the feedback I hear most often from our new hires is the shock and surprise of the size of our organization, and "all" that goes into making it happen. I'm excited to offer a glimpse into the varying teams that make up Heyday; each plays a vital role in the success of our business. - Mal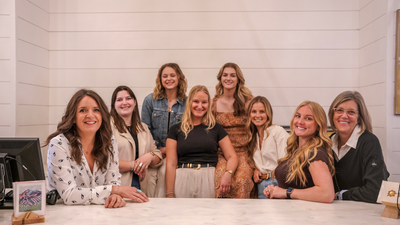 Sales Team
"Hello!"
Sales Team
Let's start with the team many of you know and love - our incredible Sales team. Our Sales team leads and owns the customer service experience in the store. From the first "hello!" to the parting "thank you, see you next time!" - our Sales team takes great care in creating a joyful, memorable experience. Our team is knowledgeable, thrive in helping our customers find just the right gift, and take great pride in being the very best gift wrappers in town.
Receiving Team
Every single item that we put on our shelves at Heyday is "received" by our hardworking, spirited Receiving team. So what does "receiving" actually mean? Our Receiving team is responsible for the receipt and tagging of all merchandising plus the integrity of our inventory accuracy. Days in the receiving room are full of energy, daily visits from our amazing mail carriers, and lots and lots of recycling. We are headed into the busiest season for our receiving team as they begin to unpack and receive all of our large holiday orders in addition to the daily receipt of all normal, everyday goods. When you shop in our store or online, you now know that our Receiving team has carefully inspected and cared for each of your new treasures and gifts. 
Having Fun Behind the Scenes:
Sales + Receiving Teams
Merchandising Team
One of the many differentiating factors in the Heyday experience, in my opinion, are the curated displays that our team carefully creates. Merchandising allows the products to come alive off the shelves and it's truly a creative craft. Our Merchandising team is often in the midst of an enormous puzzle - when a new product comes in, they have to find space for the existing product within the store (which typically entails creating another new display), and the pattern continues. In addition to new displays, one of the larger responsibilities of the merch team is constant and consistent backstocking. As things sell, the team backfills or again, re-works a display to ensure the shopping experience is visually inspiring and understandable. 
Having Fun Behind the Scenes:
Merchandising Team
eCommerce Team
This incredibly talented team is responsible for all things heydaybozeman.com, in addition to many of the creative visual marketing efforts you see both in-store and online. Our online store is much younger than our downtown shop, but has proven to be a growing, vital piece of our overall business. I believe there is a major misconception around eCommerce - low cost, low barrier to entry, etc. In reality, what we've learned along the way is that it takes strategic planning and execution, a detailed and thoughtful balance to managing the online inventory, an immense amount of creative ability including photography, graphic design, and copywriting. And all of that is before you even get an online order! Then, we add the Heyday touch in the fulfillment of each order. We don't use a third party packer, we carefully handle each order from beginning to end. 
Having Fun Behind the Scenes:
eCommerce Team
Operations and Buying Team
Last but certainly not least is our Operations and Buying team. This team covers a wide variety of responsibilities that help this train run. First, buying is critical to the success of any retail store, but what makes Heyday's buying unique are the customer-focused stories that we strive to tell. We seek to have a diversified offering that covers a variety of price-points, a blend of inspirational and consistent favorites. As buyers, we love to remain nimble, and being in the gift business allows us to chase the buys that are selling well, and move quickly when something isn't working. 
Our Operations team ensures the organization ticks, efficiency and steadily. From management and oversight of all our processes and procedures, to meeting organization, orchestrating in-store events, social media, bookkeeping  and community outreach, this team does it all. Some of the best in the business right here. 
Having Fun Behind the Scenes:
Operations + Buying Team
While the above outlines the roles and responsibilities of our teammates at a very high-level, what words and videos could never adequately capture is the heartbeat of this team. It's the collective small moments that make this team so incredibly special - the friendships that are made while working together, the caring hug you didn't know you needed but your teammate could sense it, the encouragement when you're a sleep deprived parent and your teammate reminds you just how amazing you are, the sweet note left on your desk…there is an essence, an energy of this team that fills me with deep gratitude. I'm inspired by my team every day. 
xo, Mal
Out and About with the Heyday Team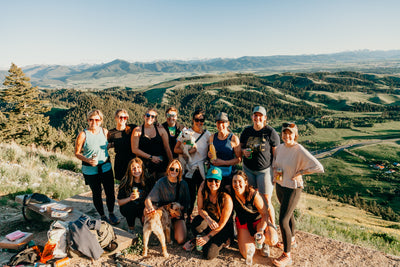 HEYDAY OUTING
Summer Team Hike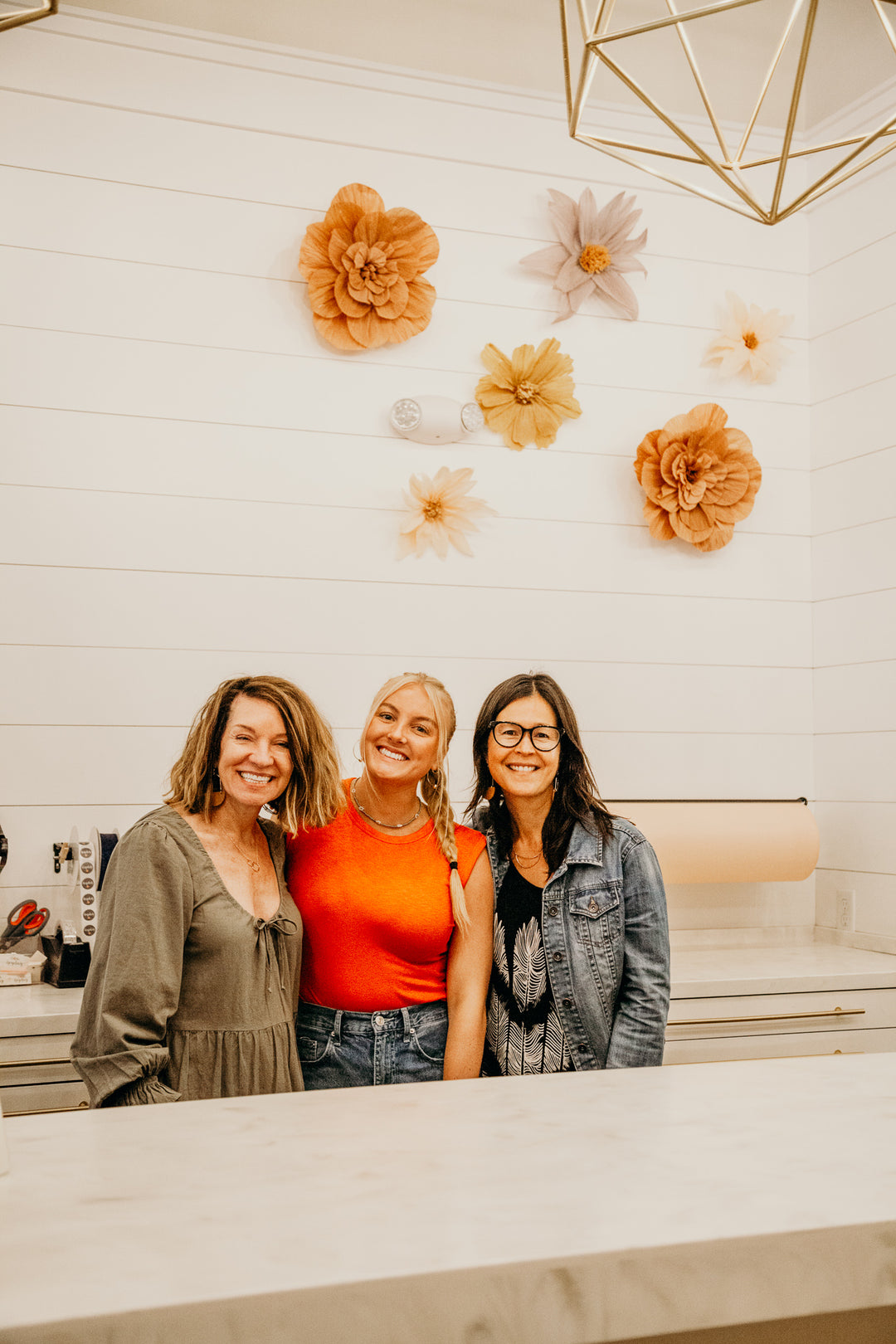 Lori, Ollie and Jennieven always ready to greet you with their beautiful smiles.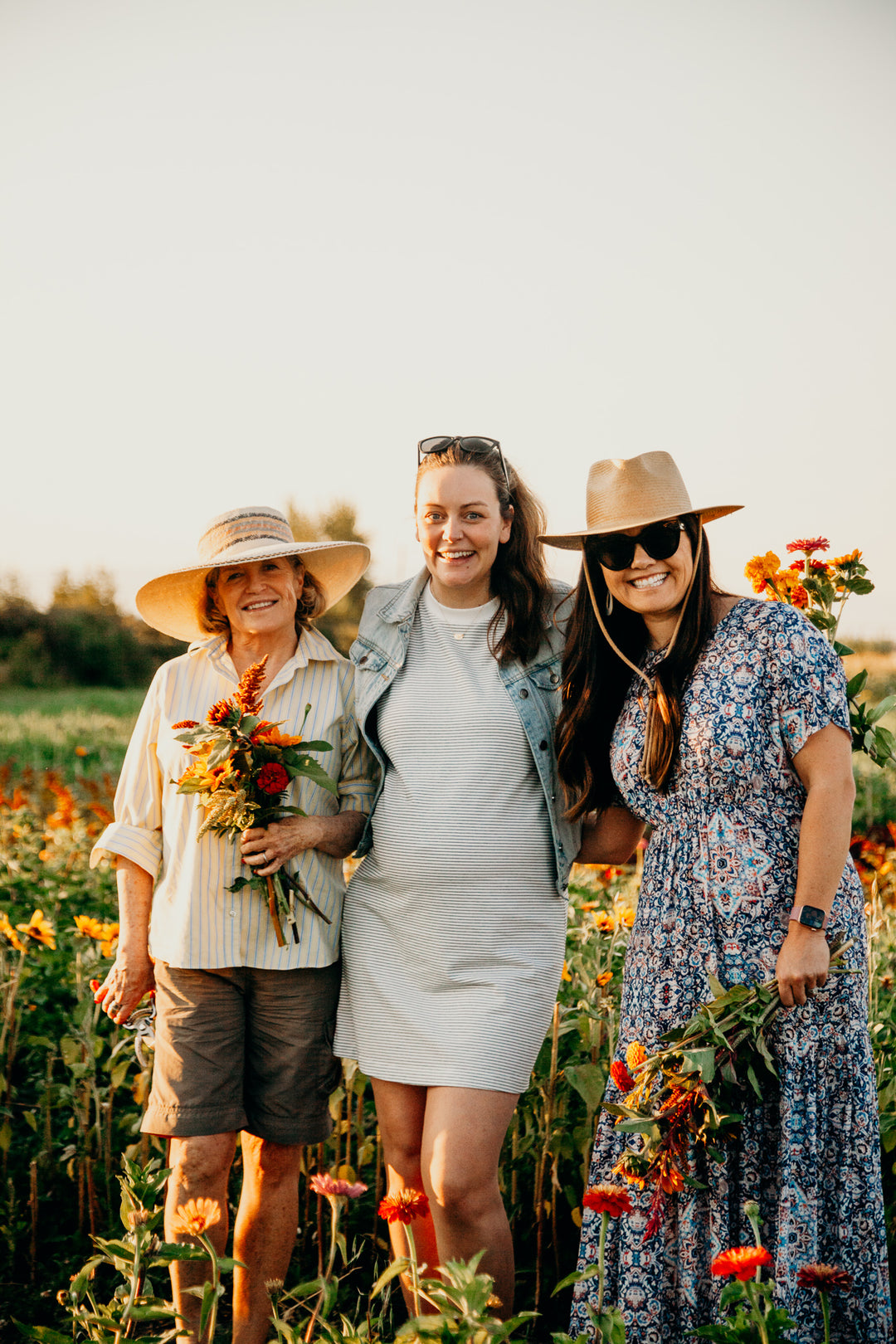 Annie, Linds and Mal at our summer flower picking outting, at Calliope Flowers in Bozeman.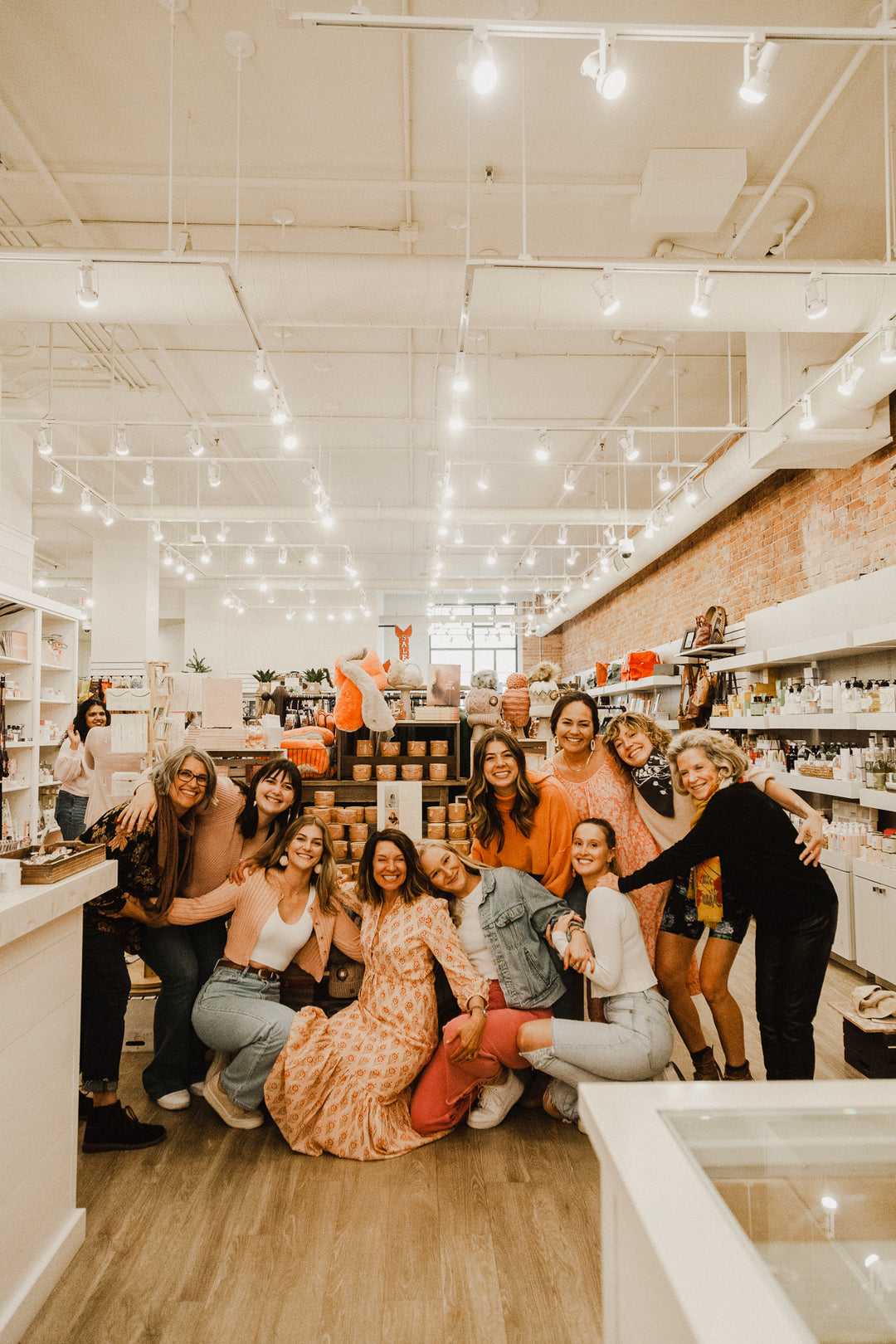 Dressed in pink and celebrating Breast Cancer Awareness Month at our annual in-store event.
Sophie and Andrea showing off our new look at the Heyday rebranding celebration.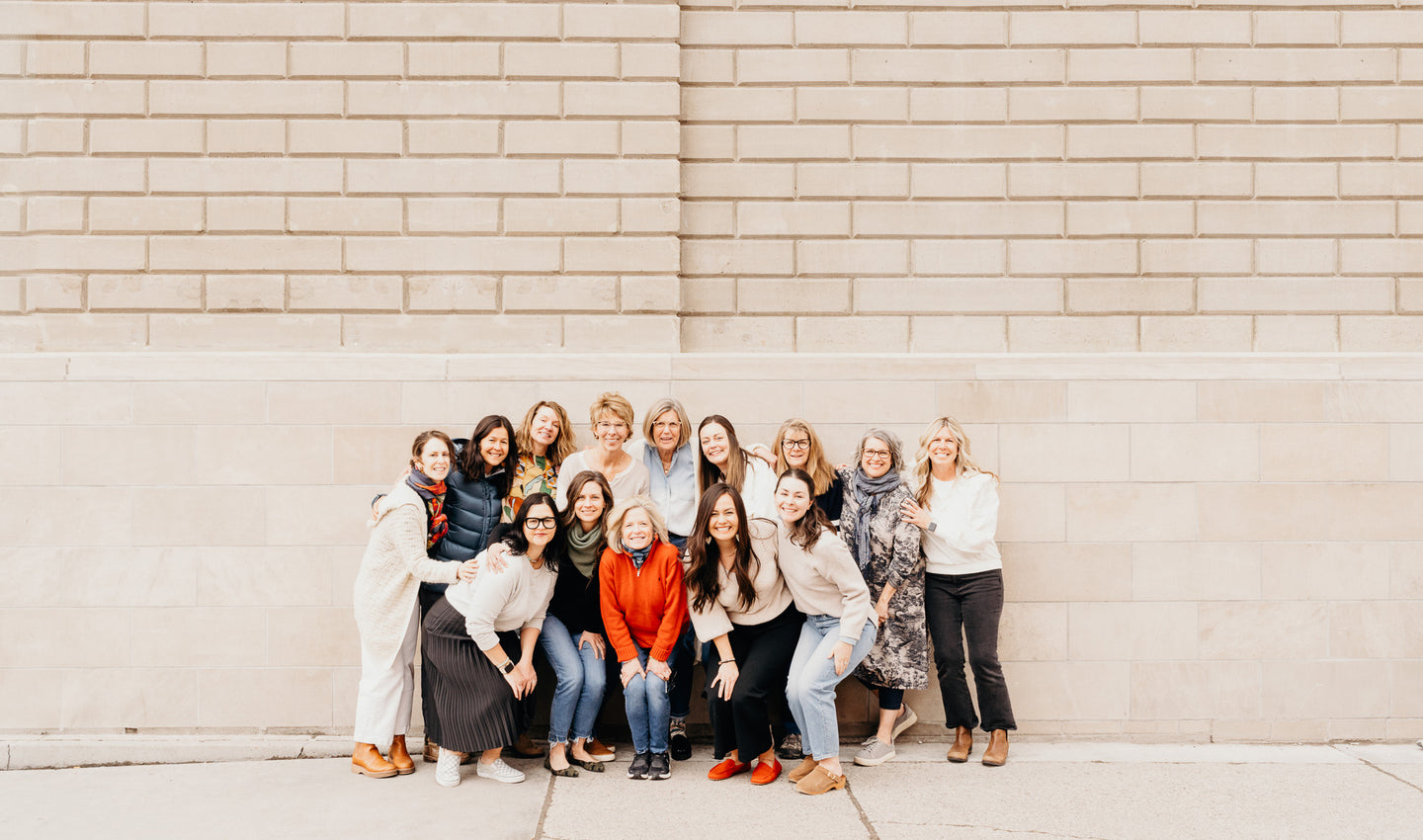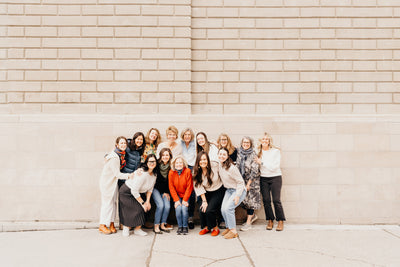 Our 2023 Tribute
To the Moms of Heyday
Video reels and sales team photo provide by Sarah Fabritz, All Over Bozeman @aobozeman