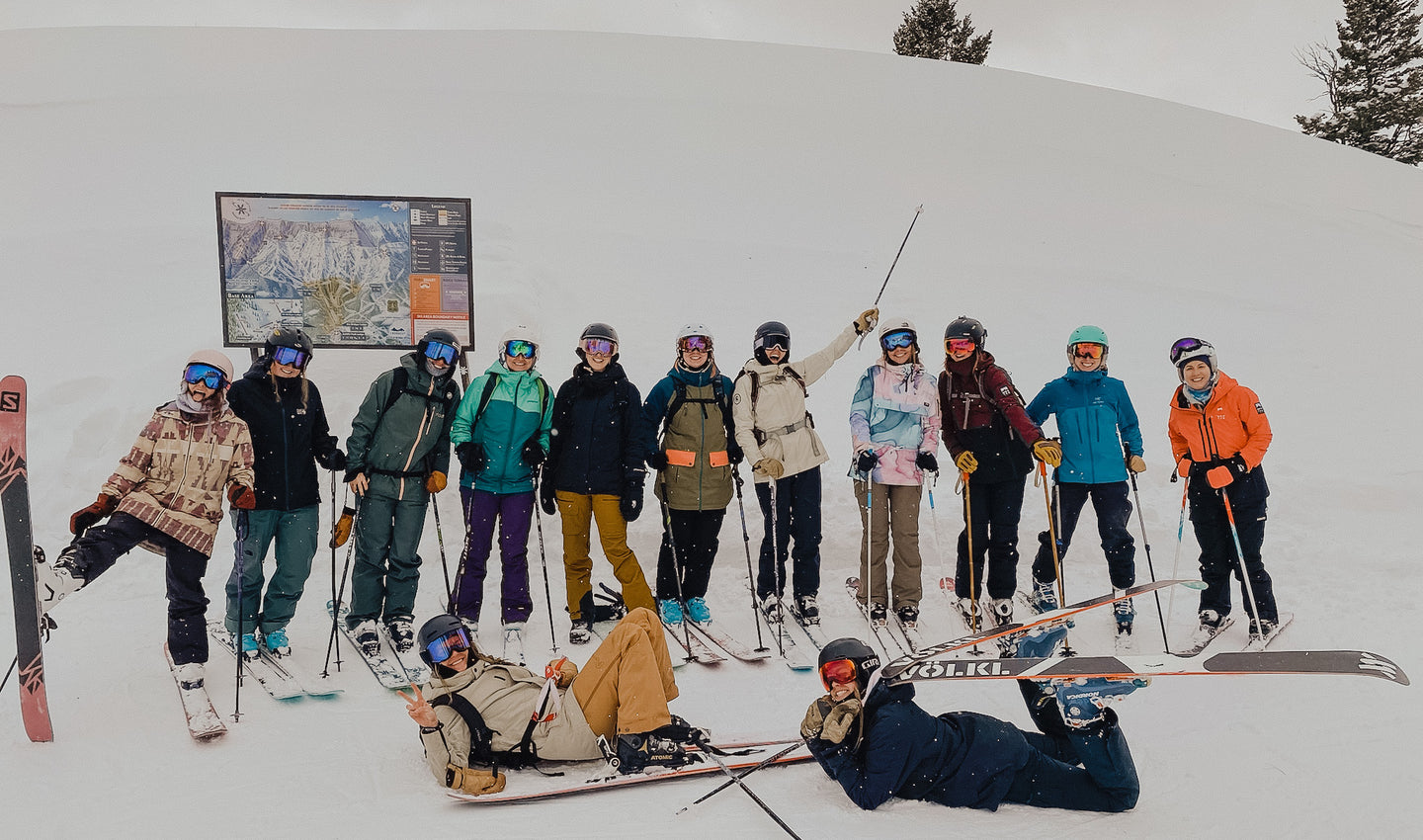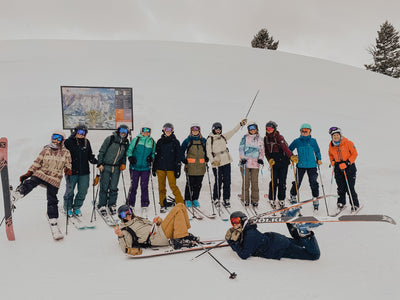 Ski Edition
Best of Montana
Heyday Hits the Slopes
The Heyday team is made up of 30 fearless and passionate women who love adventure. Our love for the outdoors and thirst for the ultimate ski experience has led us to explore the hidden gems of Montana's ski resorts. Today we're sharing our top picks for best ski resorts in the Treasure state, along with insider recommendations and must-have products that keep us carving through the snow in style all winter long. Whether you're an avid skier or a newcomer to the sport, we've got you covered with insights, tips, and product suggestions to elevate your skiing adventures in Montana.
Favorite Ski Spot: You can't beat the proximity to town and local vibe of Bridger Bowl. 
Recommendations: My ideal day at Bridger is starting on Pierre's Knob and slowly making my way across the mountain in time for lunch at Alpine Lodge. After getting a few tree runs in during the afternoon, I either head to The Griz or The Filling Station for an après beer with friends and fellow locals. 
Favorite Ski Product: I'm super into skincare these days, so I never ski without applying a nice layer of Glo face balm to protect against wind, cold, and sun.
Favorite Ski Spot: Our family loves heading to Big Sky for the weekend. The mountain itself has a wide variety of terrain, making it very family friendly. Their ski program is phenomenal and will have the kids skiing all day. If skiing is not in the cards, there is plenty to do in the meadow/village to keep the kids entertained. I'm personally excited to see what the new tram has to offer this season. 
Recommendations: Definitely grab a coffee at Treeline before a full day of skiing with the kids - I love their cortados for a quick energy jolt. When the weather is nice, I like the Carabiner for a post-ski bite, where you can sit outside and listen to live music. They have a delicious poke bowl and great cocktails.
Favorite Ski Product: You can't go wrong with a Ski Like a Girl beanie. The colors are so fun and they make the perfect après ski accessory.
Favorite Ski Spot: I grew up skiing at Showdown, so it holds a special place in my heart. The variety of runs, friendly staff, and small, intimate feel make it worth visiting every winter.
Recommendations: Showdown offers $30 ski days on most Thursdays, which you just can't beat. I would also highly recommend going for NYE to watch their torchlight parade and firework display. The White Sulphur Springs hot springs are a quick drive away if you want to enjoy a warm soak after a long day of skiing.
Favorite Ski Product: I can't ski without Duke Cannon products. Montana's climate can be pretty harsh, so I make sure to stock up on the hand repair and lip protectant - they work wonders.
Favorite Ski Spot: Growing up in Montana, Red Lodge Mountain was our go-to resort and to this day remains my favorite Montana ski area. Nestled within the Beartooth Mountains, Red Lodge Mountain is a special, old-school resort where you can ski without crowds and the affordable lift ticket price is a bonus. The snow is guaranteed to please, from the original front side of the mountain, to the newer backside, both offering great terrain, at all levels.
Recommendations: I love breaking up my day with a stop at the Midway Chalet for a beer and a fresh burger from the outside grill. After a day on the slopes, I recommend heading into town for a fresh pie from Red Lodge Pizza Company and then make it a night out at the legendary watering hole, Snow Creek Saloon.
Favorite Ski Product: I'm obsessed with Heyday's new line: Ski Day. The 'freshy queen' long sleeve adds a fun pop of color, and is perfect for an extra layer. The dad hat and beanies are great to easily cover helmet hair.
Favorite Ski Spot: Whitefish is a such a fun destination no matter the time of year, but I love how cozy it feels in the winter. The skiing is incredible and there is always something exciting happening downtown. It is a great place to visit with family or friends.
Recommendations: Head to Hellroaring for nachos and beer. Their nachos are so good and big enough to feed a small army. From there, you can see when it's time to head back out for night skiing. After skiing, explore the town of Whitefish. My favorite dinner spots are Abruzzo for authentic, rustic italian, Jersey Boys for the BEST pizza by the slice, or Bulldog Salloon for awesome burgers and a local hole-in-the-wall atmosphere. 
Favorite Ski Product: Anything Supergoop. I love the minis because I can keep them in my ski coat pockets and reapply throughout the day.