We love gift giving and unwrapping a present is equally exciting. However, do you ever catch yourself looking around at all the wrapping paper lying around on Christmas morning? Not to mention the impact on the planet all that excess paper creates. It is estimated the U.S. alone is responsible for producing 4.6 million pounds of wrapping paper each year, with half that, around 2.3 million pounds, ending up in landfills.1

Unfortunately, a large portion of that waste cannot be recycled, because of the material, inks, paper and glitter-type embellishments. Wouldn't it be nice to have less of a mess and a more sustainable and functional way to wrap gifts? In doing so, you'll also feel better about limiting the impact on our planet. In fact, if every American family wrapped just three gifts in reused materials, it would save enough paper to cover 45,000 football fields.2

We've put together a few thoughtful, creative and beautiful ideas for you to wrap and cover your gifts in a mindful way this year. Create a gift within a gift using items that are part of the gift, or upcycle gently used items you already have in your home. Here are some fun ways to make your holiday gifts extra special and a bit more eco-conscious:
WRAP YOUR GIFT IN FABRIC
Consider using a new or gently used (and clean) silk scarf, cloth napkin or bandana to wrap your gift. Simply cover the gift and tie at the top, or use ribbon or twine for an extra touch.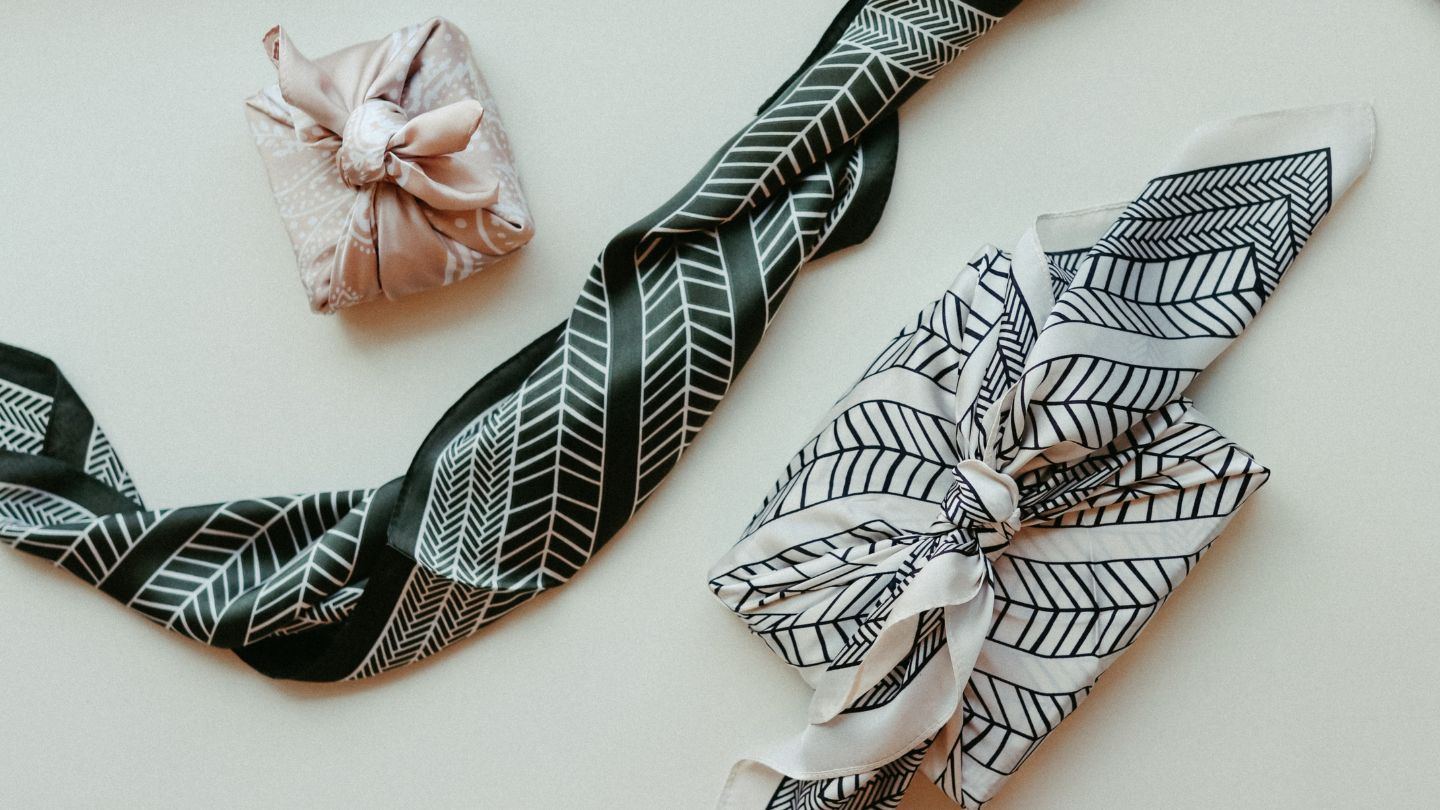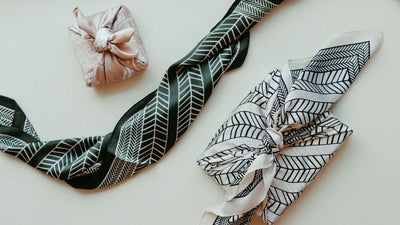 SAVE AND REUSE YOUR ACCENTS
Ribbon and gift accents can be easily saved year after year. Organize your ribbon by wrapping it around a cardboard paper towel roll, or just rolling it into a ring to keep it from wrinkling. Store it and be sure to use this kept stock before purchasing new.

UPCYCLE WITH A TOUCH OF ARTWORK
Have too many paper kraft bags from the grocery store? This is a great use for wrapping paper. You can also use a newspaper or map. After you've wrapped your gift, get out some markers or Sharpie and create your own holiday design or message, before finishing it with a raffia, ribbon or bow.

WRAP WITH A FUNCTIONAL MATERIAL
Use bee's wax reusable wrap, like Bee's Wrap or Goldilocks. Using beeswax material means you most likely don't need tape, as it will adhere to itself. Finish this look with tied baking twine.
USE A SIMPLE KITCHEN TOWEL
One of our favorite ways to wrap a gift is with a tea towel. Add this touch to a bottle of wine, instead of using a wine gift bag. To tie, fold the towel into a triangle and wrap it front to back and then back around and finish with a tight single tie. Complete this look with a festive napkin ring over the top of the wine.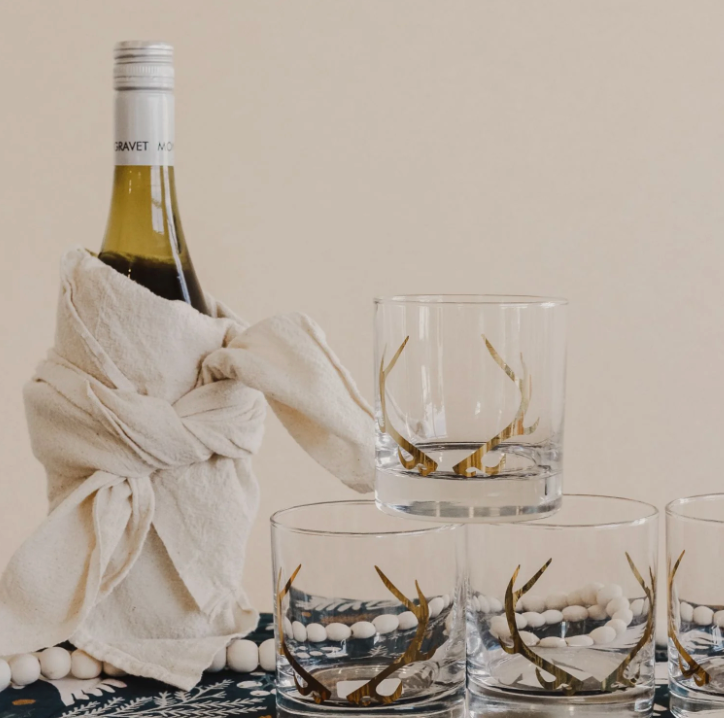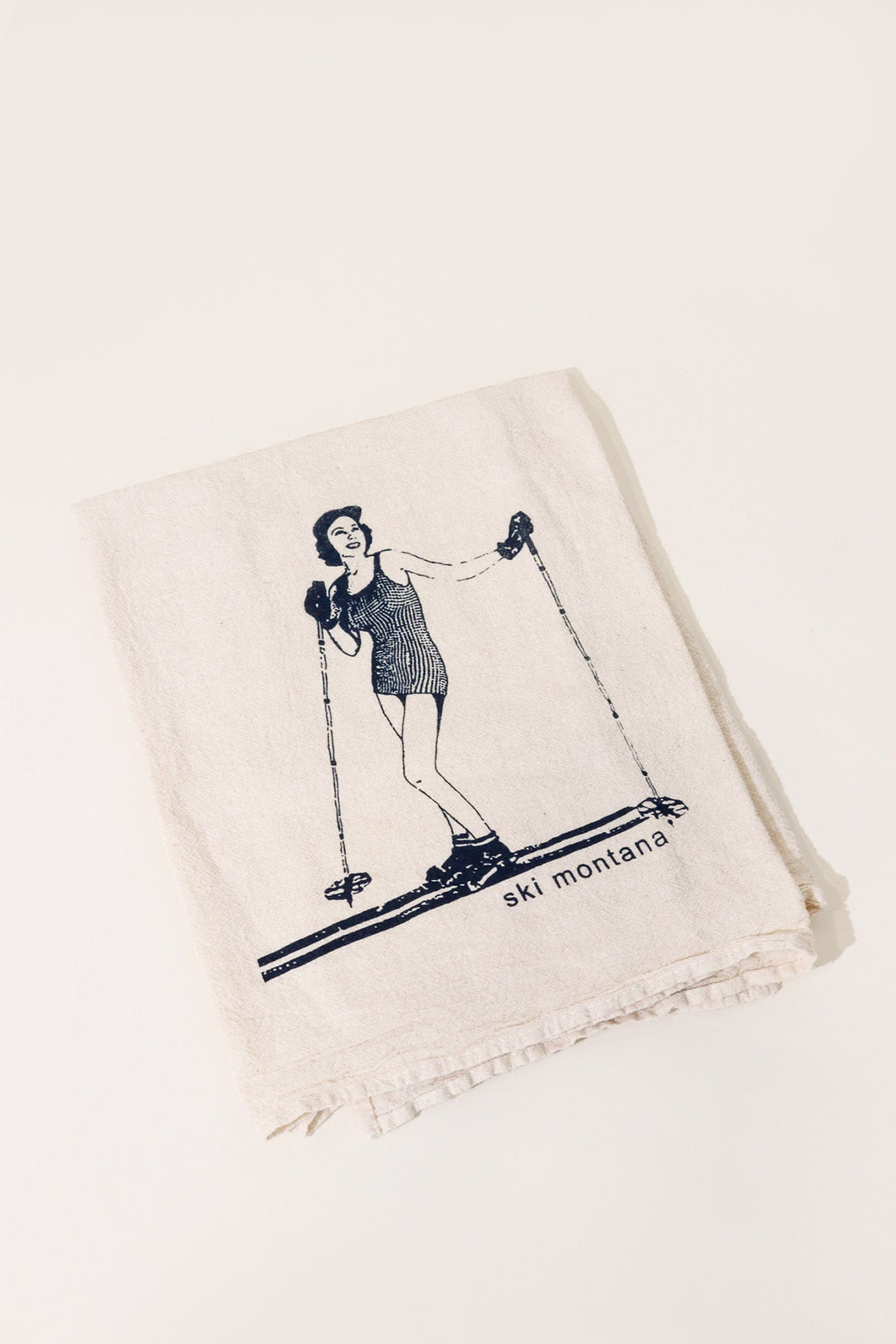 ADD GREEN FORAGE
After wrapping your gift, in any of the mentioned alternatives or in traditional gift wrap, finish your look with a simple adornment of greens foraged from a hike, your yard or garden. You can also collect a little extra greenery from your garland, wreath or tree.
DON'T FORGET THE GIFT TAG
Create homemade gift tags and cards with a little one's artwork, or have them create tags of their own. Cut to size and add the recipient's name.