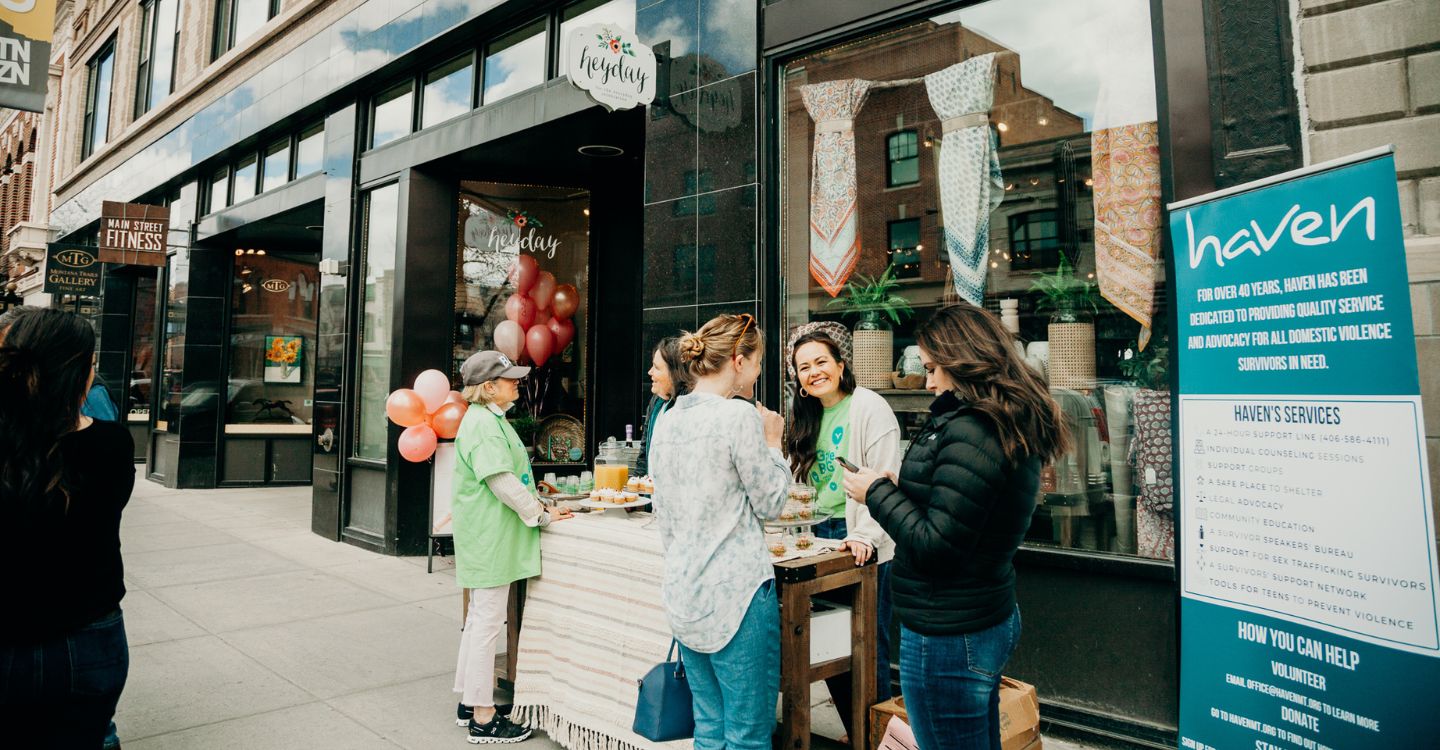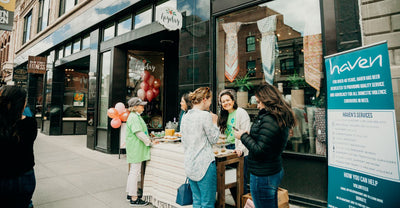 JOIN US FOR A DAY OF GIVING
GIVE BIG 2023
Give Big 2023 Donor Lounge for Haven, Hosted by Heyday + The Farmer's Daughters
One Valley Community Foundation's Give Big Gallatin Valley is a 24-hour celebration of giving that supports local nonprofits through Gallatin County, connecting generous community members with causes they care about most in order to raise important funding for nonprofits serving Gallatin Valley. With the simple goal of inspiring our people to come together, show their pride in their communities, and contribute to support the life-changing work of local nonprofit organizations, in just 8 years Give Big has raised over 11 million dollars for over 230 nonprofits throughout Gallatin County. Mark your calendars for May 4th and May 5th, find a cause you care about, and donate to help reach the goal of raising $3 million for local nonprofits throughout Gallatin Valley. 
We sat down with our owner and buyer, Mallory Dabney, to ask some questions about how Heyday will be participating his Give Big 2023:
Can you tell us a bit about the non-profit Heyday is partnering with?
MD: Heyday is so excited to support Haven for their Give Big downtown donor lounge. Haven provides confidential support, legal advocacy, counseling, and a safe place to stay for anyone and everyone impacted by domestic violence, sexual assault, sex trafficking, and stalking. They work to empower survivors, elevate their voices, strengthen our community, hold abusers accountable, and stop the cycle of abuse. Domestic violence is not a political issue, it's a community issue that Heyday is proud and honored to support. 
You mentioned the downtown donor lounge - can you share some details?
MD: So excited! On Friday May 5th from 11:30-1PM, we will be hosting Haven's donor lounge. We're partnering with The Farmers' Daughters cafe to provide small bites and mimosas. Join us to learn more about Haven, make your Give Big donation, and with any donation you will receive a coupon to Heyday and Farmers' Daughters cafe!
Why is Give Big such an important event for Heyday and our community?
MD: Give Big is a big day for our community - per capita our valley has some of the most non-profit organizations in the country, all of which are doing vital work to support our families, friends and neighbors. As a member of our community, Heyday has a platform to utilize in order to amplify that message. As a sponsor of Give Big and a host of Haven's Give Big Donor Lounge, we have proudly supported this event since the beginning and it's truly energizing to see the support that shows up when we collaboratively work together.
Heyday also makes donations to nonprofits of our employees' choice in their names. Andrea, our store manager, chose to donate to Befrienders: " 'To care for those who once cared for us is one of the greatest honors' - Tia Walker.  I believe one of our greatest resources of knowledge, our elders, is often left untapped.  The wisdom they carry can not be measured.  Things that we often take for granted such as companionship and mobility, are elements that fade away for many as they age, and supporting organizations such as Befrienders that help provide resources and social interactions for seniors in our community is invaluable." Lori, a member of our amazing receiving team, chose Bozeman Symphony: "Having played the piano and been in band through high school, music has always been important to me as a creative outlet.  We can connect & interact with others through music when words sometimes fail.  The Bozeman Symphony exposes children and adults to new sounds while broadening our perspectives." Other nonprofits chosen include BridgerCare, Montana Conservation Corps, Cancer Support Community of Montana, Big Sky Bird Rescue, and more. It is truly amazing the breadth of causes supported by our local nonprofits, and we urge you to discover an organization that speaks to you.
Whether you support online or live, your generosity and participation in this giving day is helping build the community you want to live in, supporting local nonprofits concerning arts, housing, conservation, youth, social justice, seniors, animals, and more.
Join your community in making this the biggest Give Big yet! Give Big events will begin on May 4th at 6:00pm and close on May 5th at 6:00pm. Join us at Heyday, in downtown Bozeman, on May 5th from 11:30am to 1:00pm for our donor lounge event with Haven. Receive 20% off your Heyday purchase with any donation amount to Haven. Also with your donation, receive a 20% coupon from The Farmer's Daughter. Treats and beverages will be available. See you there!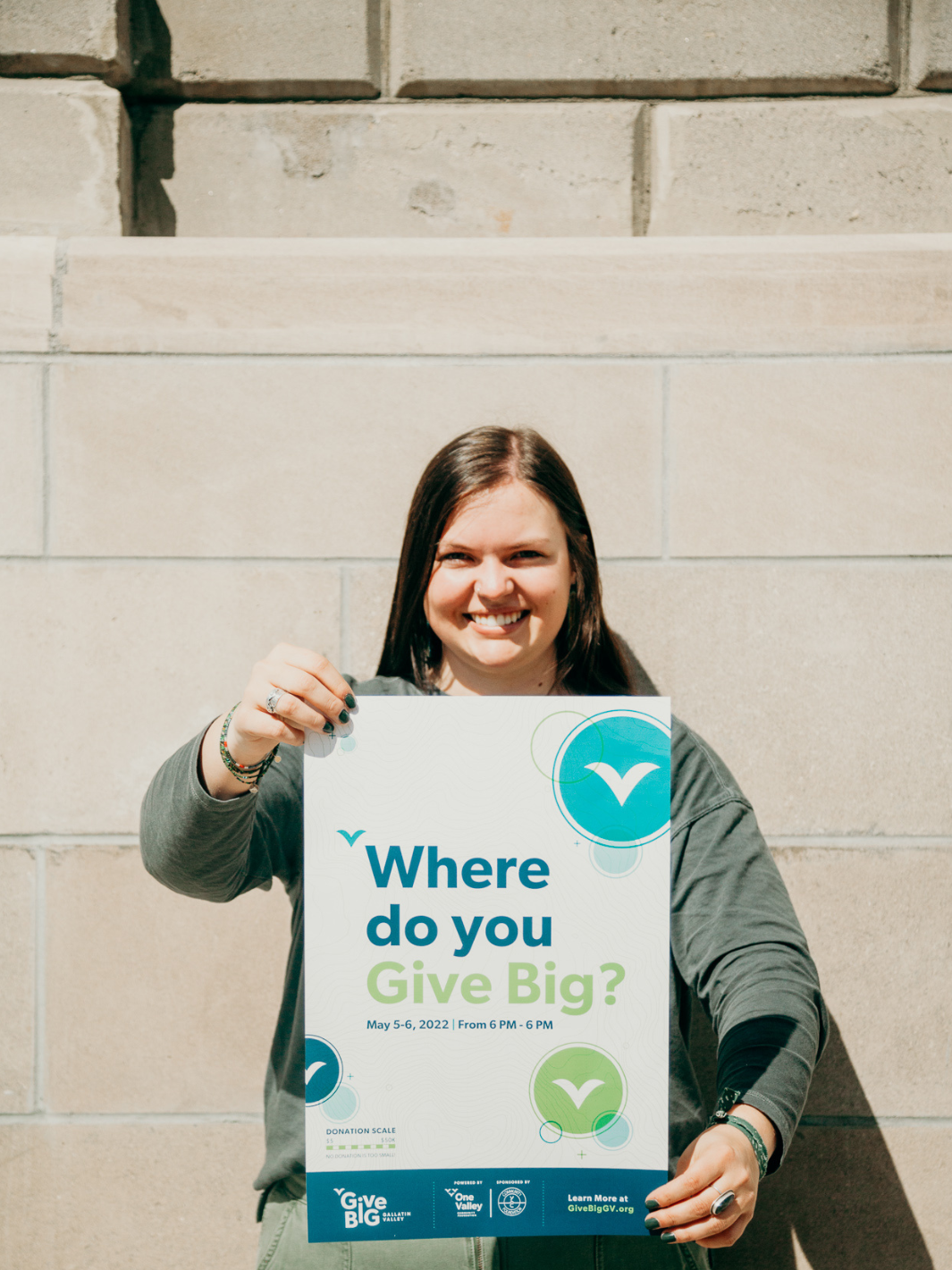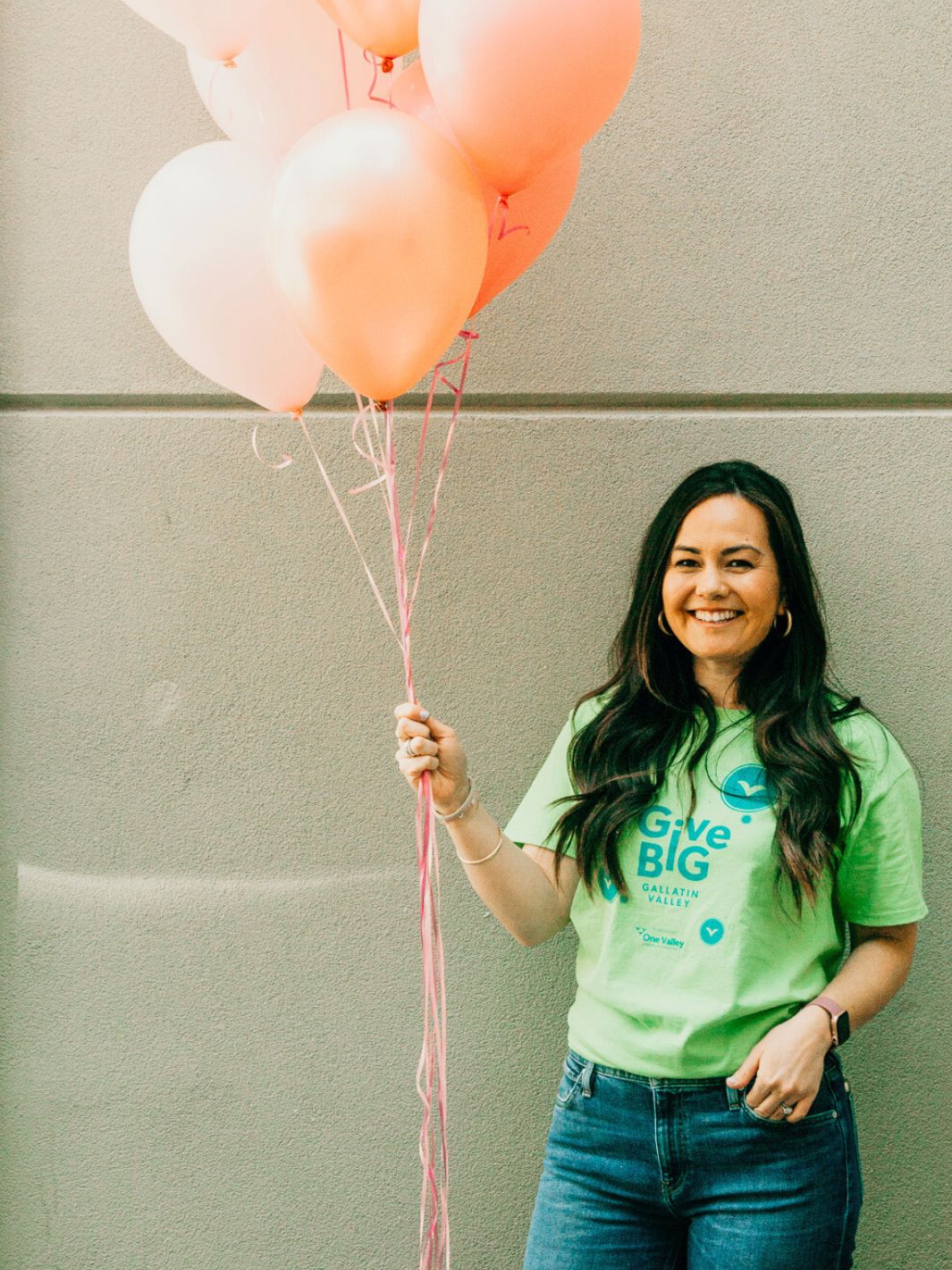 Written by Heyday team writer, Porter Margolis