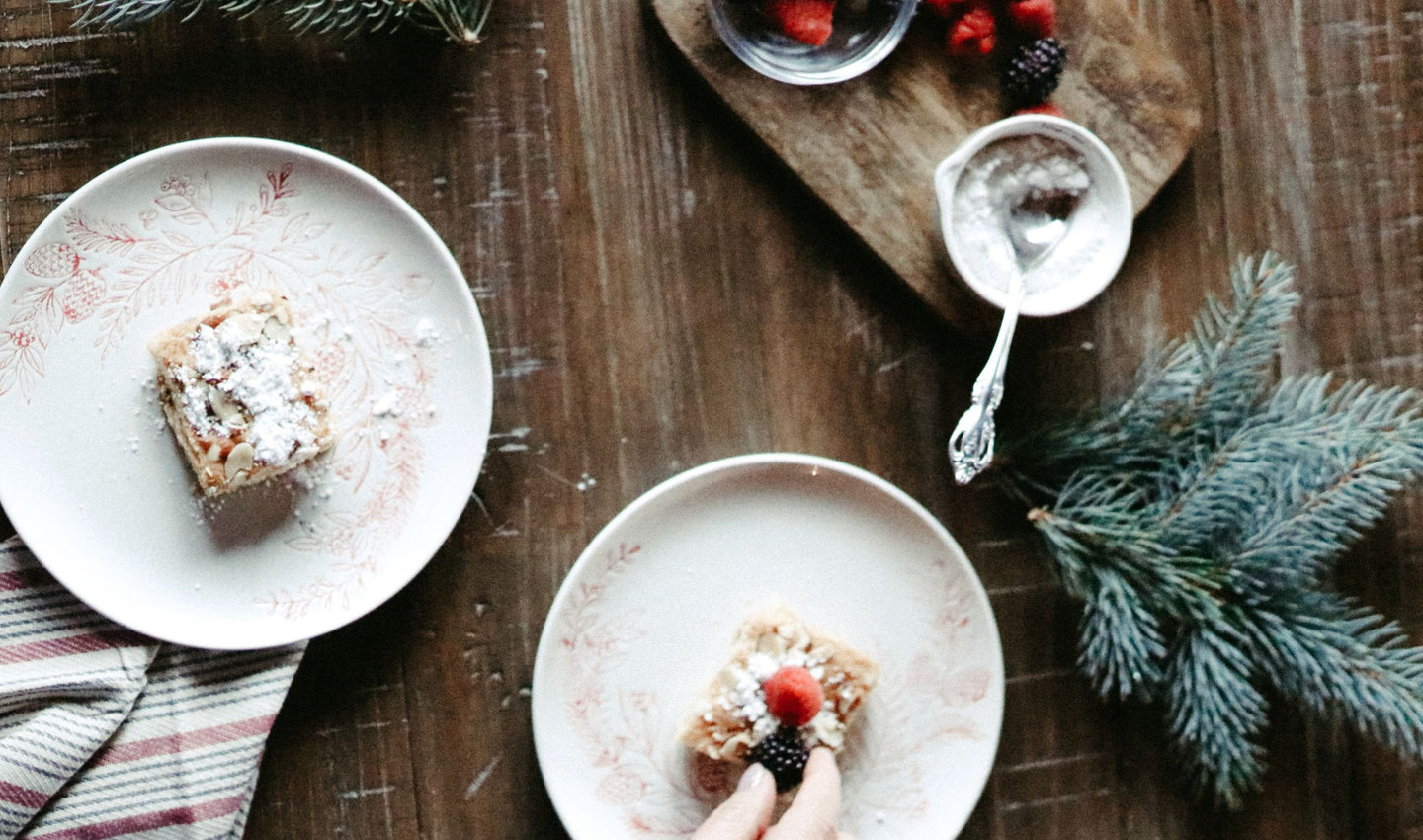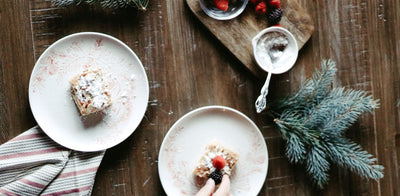 Recipes for Your Christmas Tradition
a breakfast favorite
Georgia's Almond Coffee Cake 
When Georgia isn't spending her days at Heyday, as a key member on both our merchandising and administrative teams, she loves to be at home baking. This almond coffee cake recipe is one of her favorites and will surely get you into the holiday spirit. Enjoy it with your morning coffee, or add it to your Christmas breakfast spread. It will be a guaranteed hit!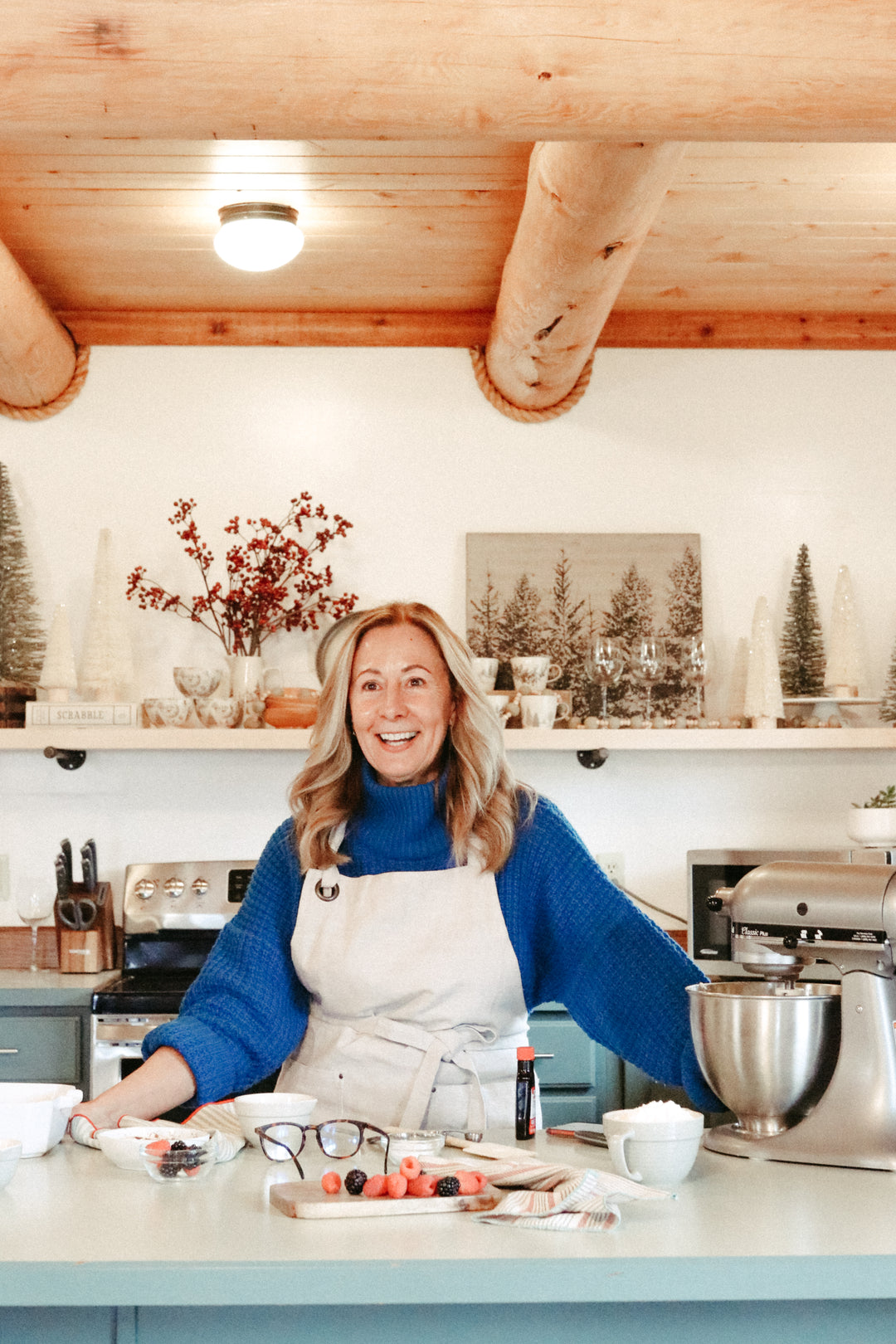 Ingredients
3/4 cup butter or margarine, softened
1 cup granulated sugar
4 oz (1/3 cup) almond paste
1/2 teaspoon almond extract
2 eggs
1 1/2 cups all-purpose flour
1/2 teaspoon baking powder
1/8 teaspoon salt
1/2 cup sliced almonds
Powdered sugar
Fresh berries
Directions:
1. Heat oven to 350o F. Line a 8-inch square pan with foil, leaving 1 inch of the foil overhanging at 2 opposite sides of pan. Spray foil with cooking spray.

2. In a large mixing bowl, combine butter, granulated sugar, and almond paste. Mix on medium speed, until light and fluffy. Add almond extract and eggs, mix until blended.

3. In a separate bowl combine the flour, baking powder and salt. Stir together until blended. Add dry ingredients to the wet ingredients and mix on low speed until blended.

4. Spread batter in prepared baking pan. Sprinkle with almonds.

5. Bake for 45 minutes or until toothpick inserted in center comes out clean. Cool completely in pan, on a cooling rack, for about 1 hour. Use foil to lift cake out of pan.

6. Cut into squares and sprinkle with powdered sugar. Garnish with berries.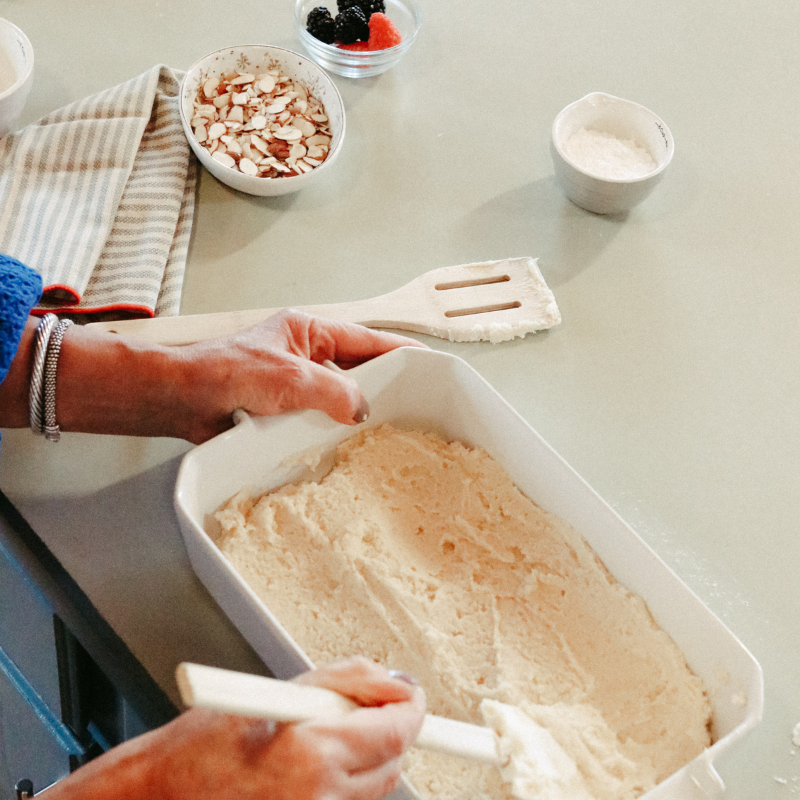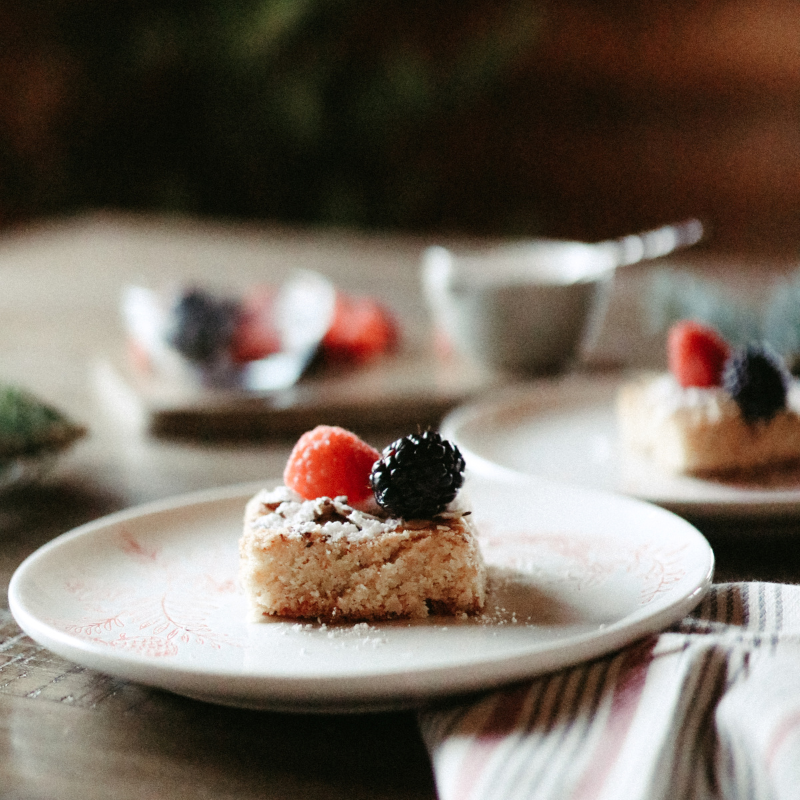 Signature cocktail
Cranberry Fizz Cocktails with Annie
If you've been in our store there's a good chance you were greeted by Annie. Our token hostess, who brings us her favorite cocktail, the Cranberry Fizz. This beverage is a bubbly hit and a perfect signature cocktail for holiday parties.
Ingredients
FOR THE CRANBERRY SYRUP: 
approximately 8 cocktails
1/2 cup cranberries
3/4 cup granulated sugar
3/4 cup water
2-4 springs fresh thyme

FOR THE COCKTAIL:
makes 2 cocktails
2 oz. gin
3/4 oz cranberry syrup (from recipe above)
3/4 oz fresh lemon juice 
1/2 oz elderflower liquor
Ice
Club soda
Fresh cranberries (for garnish)
8 springs fresh thyme (1 for each cocktail)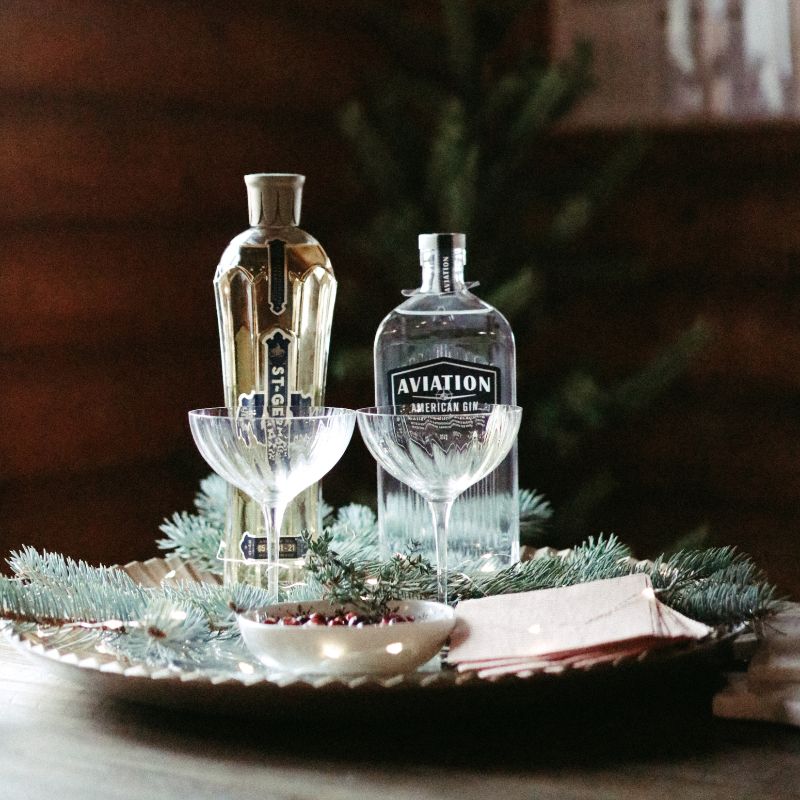 Directions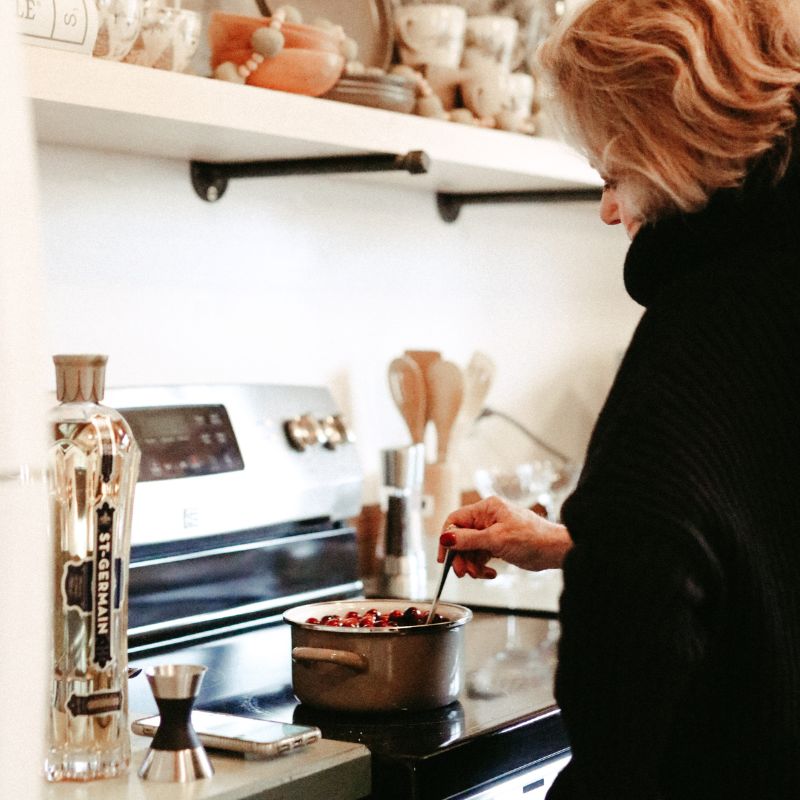 1. Simmer cranberries, granulated sugar, and water in a small saucepan over medium heat until sugar dissolves and cranberries break down, approximately 10-12 minutes.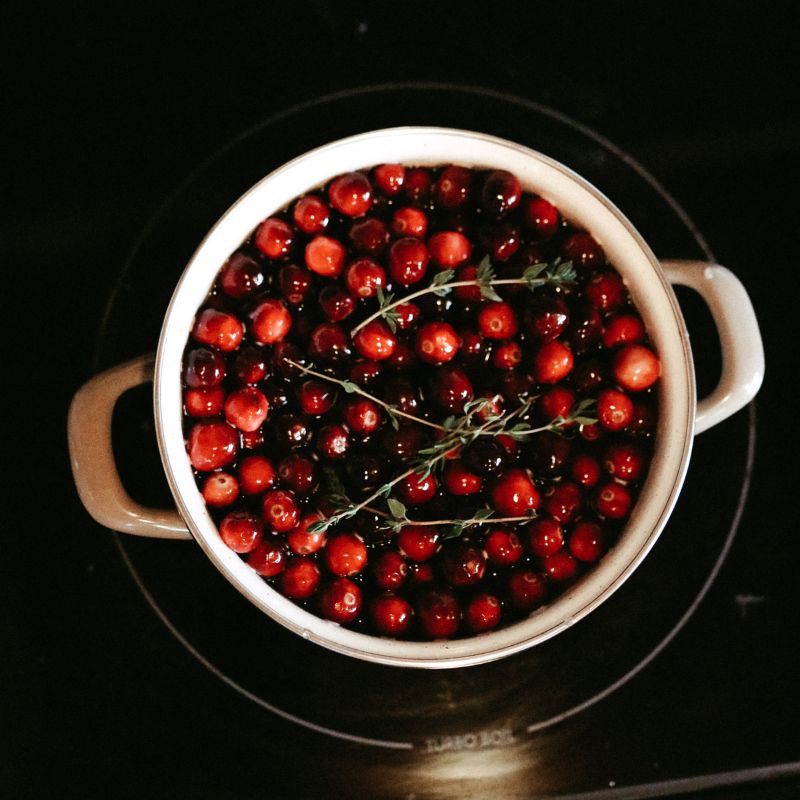 2. Stir in 2-4 sprigs of fresh thyme. Cool syrup to room temperature. Strain and discard solids.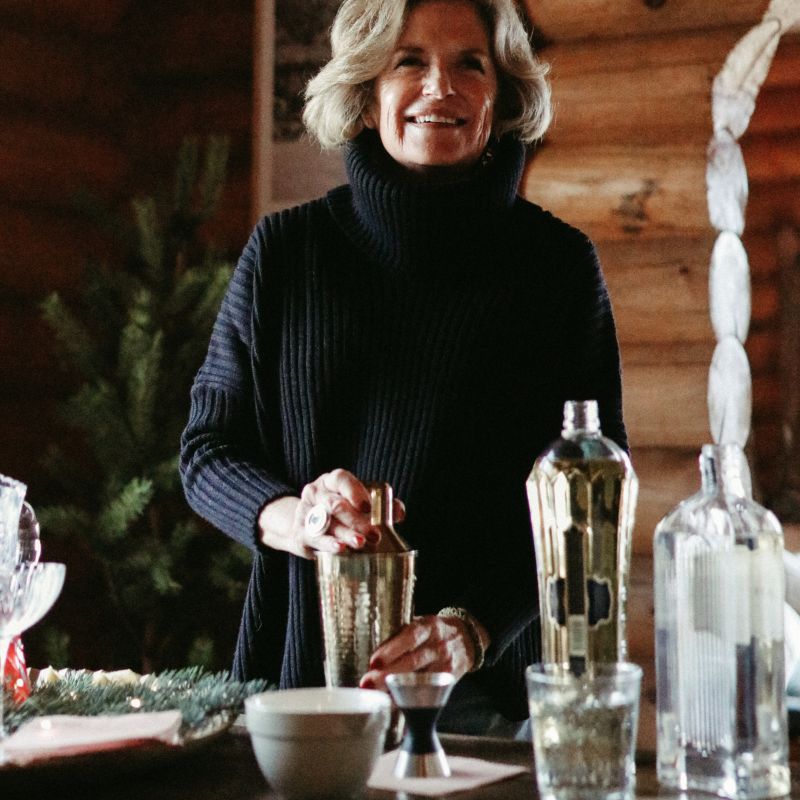 3. Combine gin, cranberry syrup, fresh lemon juice, elderflower liquor, and ice in a cocktail shaker. Shake until chilled.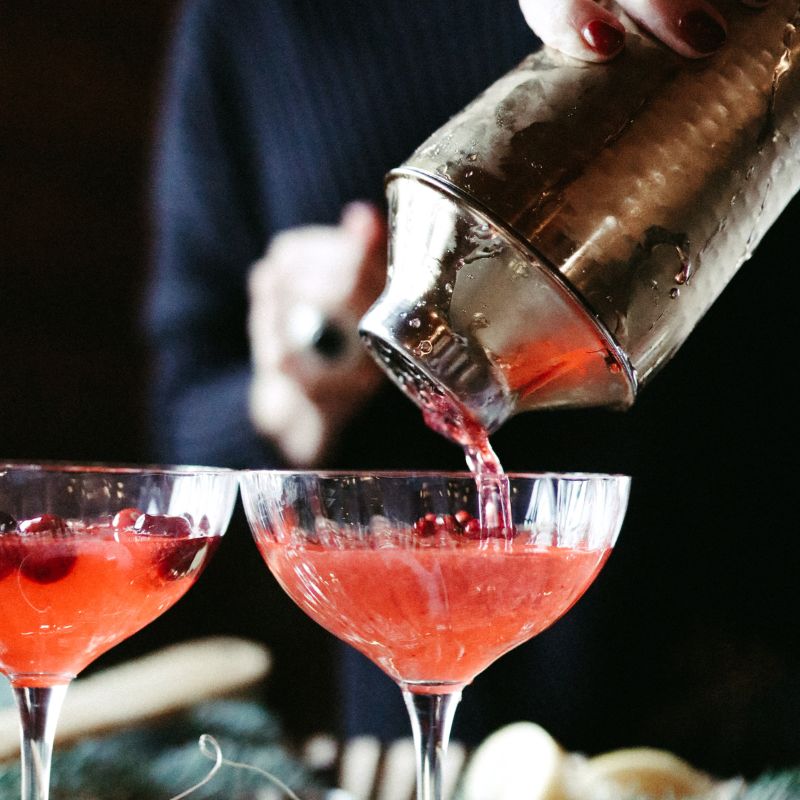 4. Strain into 2 glasses. Top with ice and club soda. Garnish each drink with fresh cranberries and 1 spring of thyme.
Cheers and Happy Holidays!