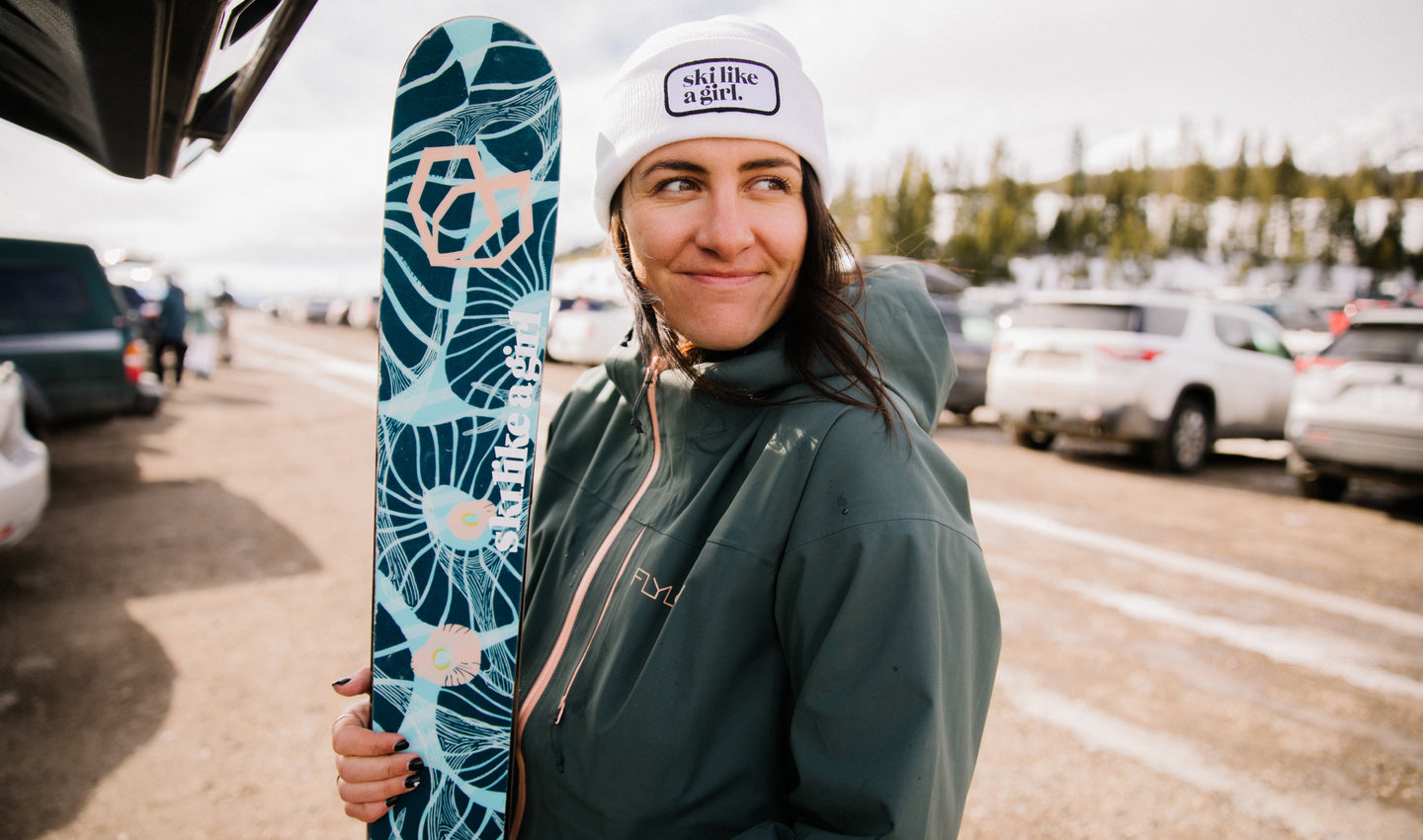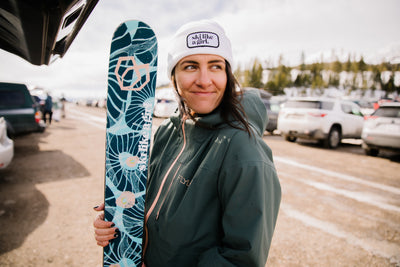 An Interview with Kimmie Geer
Ski Like a Girl
Building a Brand Community and
Encouraging Girls to Get Out and Enjoy Mountain Life
Heyday team writer, Porter Margolis, has a one-on-one interview with Kimmie Geer, Ski Like a Girl founder, designer and lead bad*ss ambassador. Images courtesy of @skilikeagirl_
Porter:Hi! So excited to chat with you! Let's start with a brief introduction - who is Kimmie Geer?

Kimmie:Hi! I'm Kimmie, the owner and founder of Ski Like A Girl. I am from Olympia, Washington. I moved to Bozeman for college - it was kind of a random decision, really to get away from home. I then spent 12 years in Bozeman working and skiing. I like to consider myself a 'serial entrepreneur'. Without even realizing it, I was constantly starting a bunch of miniature businesses. In 2019, I started my own marketing business, which felt like a perfect way to use my skills and have an outlet for what I'm passionate about.
Porter:Can you take us back to how Ski Like A Girl started?

Kimmie:This is my favorite part of all of this - how organic it all felt. I was working on developing a private apparel label for Heyday and we were looking for something that felt subtler and cuter than your typical tourist destination tees - you know, big and bold giant lettering across the chest. We wanted something that felt fun and on brand for Heyday and something that would appeal to locals and to tourists alike. I am not an illustrator at heart - I love typography and playing around with letters. We had a few years of different seasonal designs, and I was messing around with words and putHike Like A Girl on t-shirts. It was so fun and everyone loved it. But being so seasonally focused, hiking season was coming to an end and I said, "how about Ski Like A Girl?" - and it stuck. It started to pull at my heartstrings, I was saying to myself, "wow, this could be something more," so I started to think about how I could take the brand and grow it.
Porter:What does it mean to Ski Like A Girl?

Kimmie:I love this - such a great chairlift question. I think it means ski like you, ski like you're comfortable, have fun, try new things, be encouraging. It's obviously playing off the joke of 'throw like a girl' or 'fight like a girl', but it's all about owning it. You're a girl, ski like one!
Porter:How does the Ski Like a Girl lifestyle inspire new gear and the creative process?Kimmie:I feel really inspired by traveling and getting outside. Skiing in new places and getting out of my comfort zone is when I feel most creative. From the beginning of Ski Like A Girl, I was inspired by the people asking for more - people's curiosity and the ski lifestyle, as well as the growth, fueling me to create more. On another note, I am really into being colorful right now! I feel like there's been a spark moving from neutral color palettes into brighter and bolder colors. I think beyond color being hot right now, I think having bright colors embodies the Ski Like A Girl lifestyle because color is fun, encouraging, and brings lightness.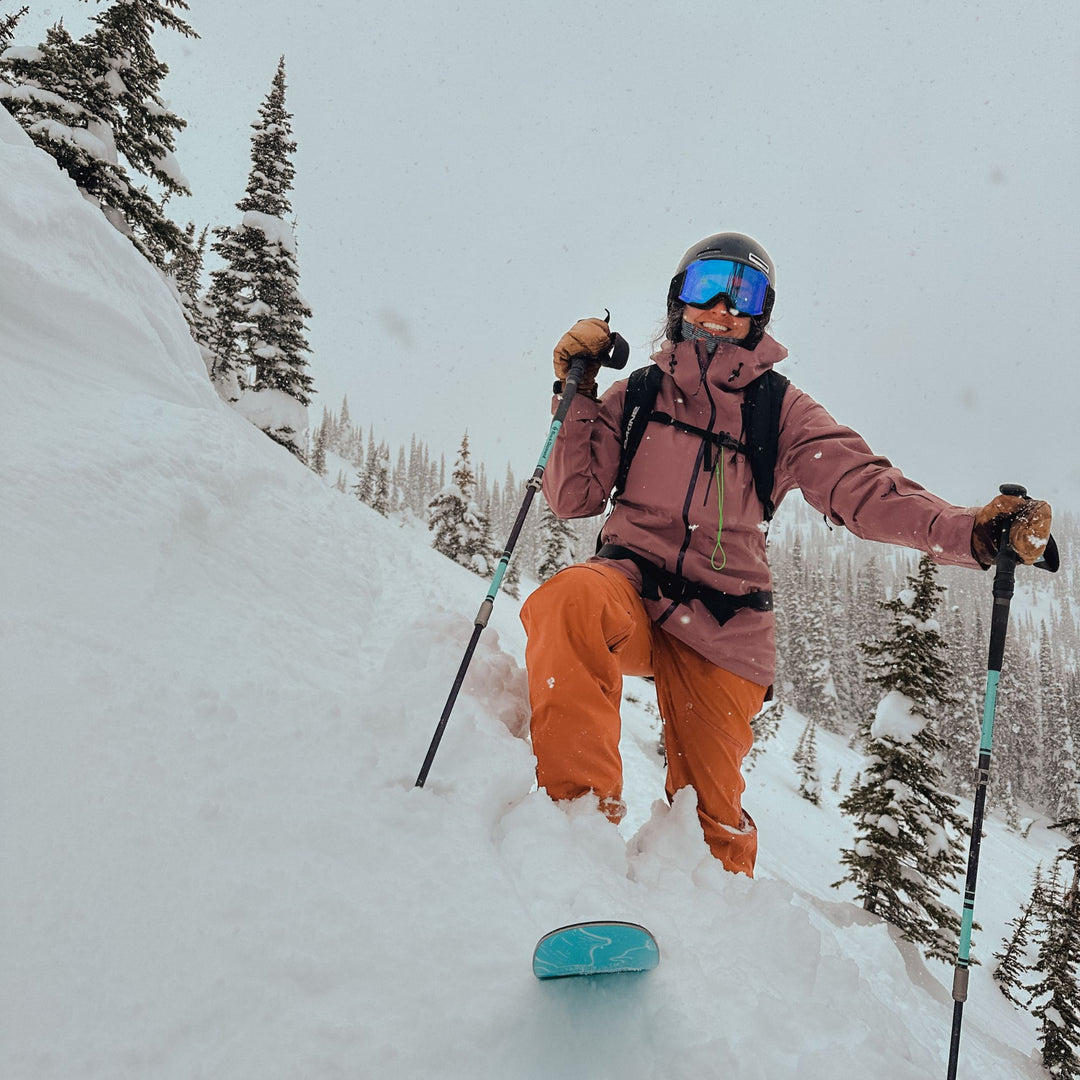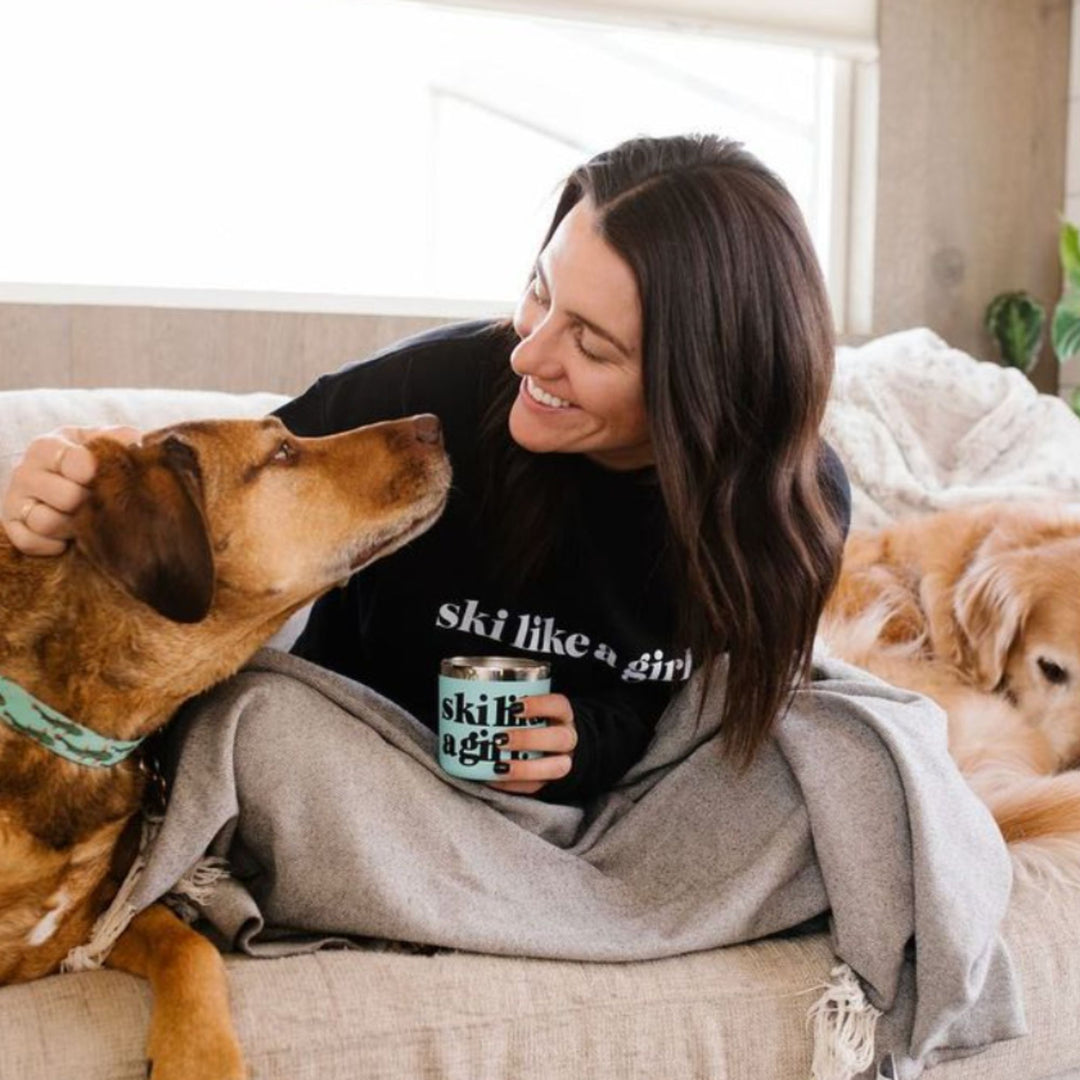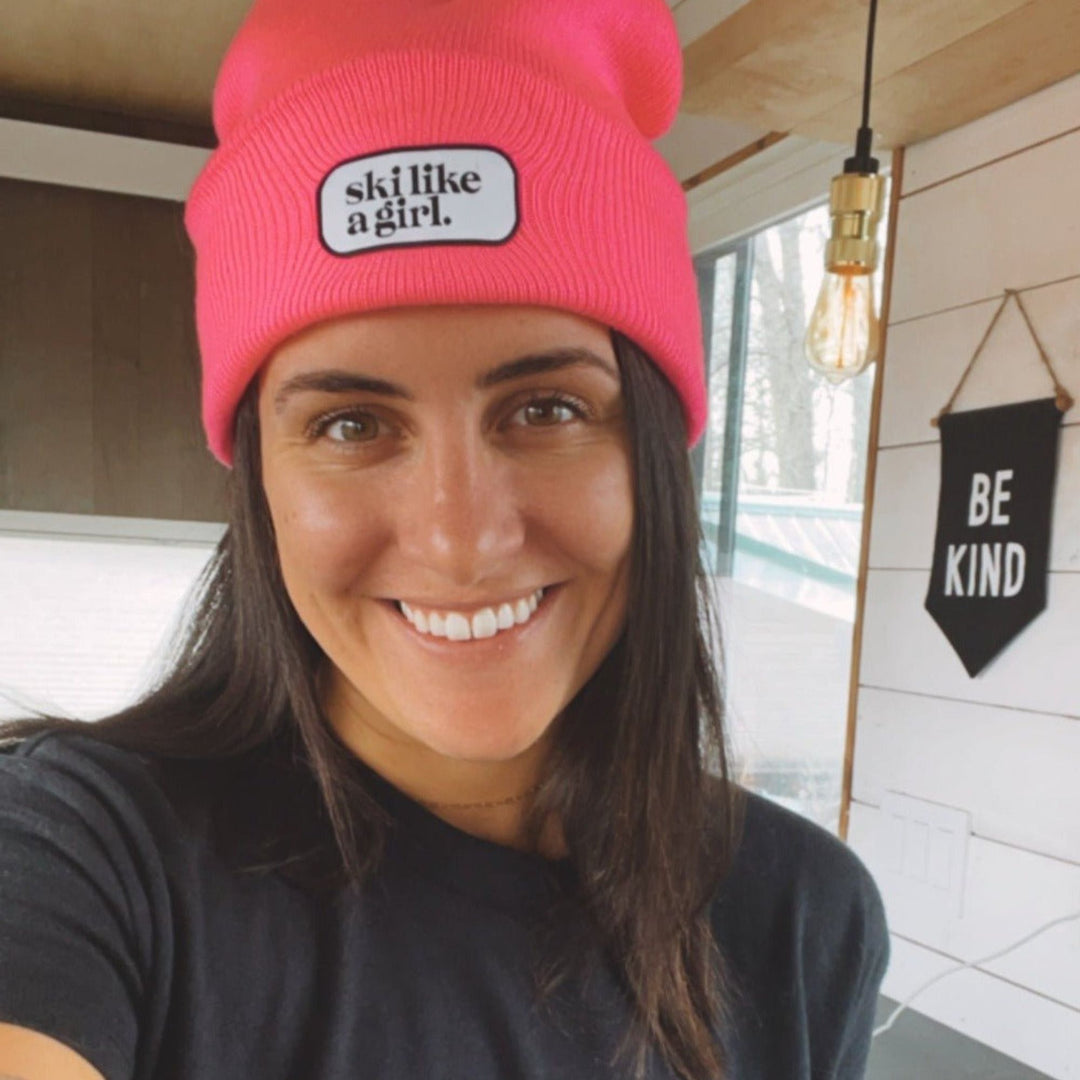 Porter:How does Ski Like a Girl aim to empower women and girls in the sport?

Kimmie:I think the main thing is community building. Empowering women to be encouraging to each other - I think the mountain is still a male-dominated space. When you see a Ski Like A Girl beanie on a liftie, or at the après bar, or you see a sticker on a ski, there's a sense of welcoming and an innate conversation starter. There's connections being made. The swag is a large part of the brand but it leads directly into creating tangible bonds. Connections and community is what Ski Like A Girl wants to keep nurturing.
Porter:What has been the most significant impact you've seen from the Ski Like a Girl community?
Kimmie:There's been a few messages from people in the community that really have stuck with me. I love seeing how deeply the Ski Like a Girl message hits people and helps them find their place on the mountain. I remember one message I received saying, "we all know ski like a girlmeans to ski like a badass" and I just couldn't believe how well someone else had put that into words. It's great to see how the brand moved beyond just the gear, but into a palpable feeling in the community. Specifically little girls, I remember being at a young age and seeing older women and looking up to them - to see a little girl light up when I hand her a sticker and the stoke she feels when she puts it on her helmet.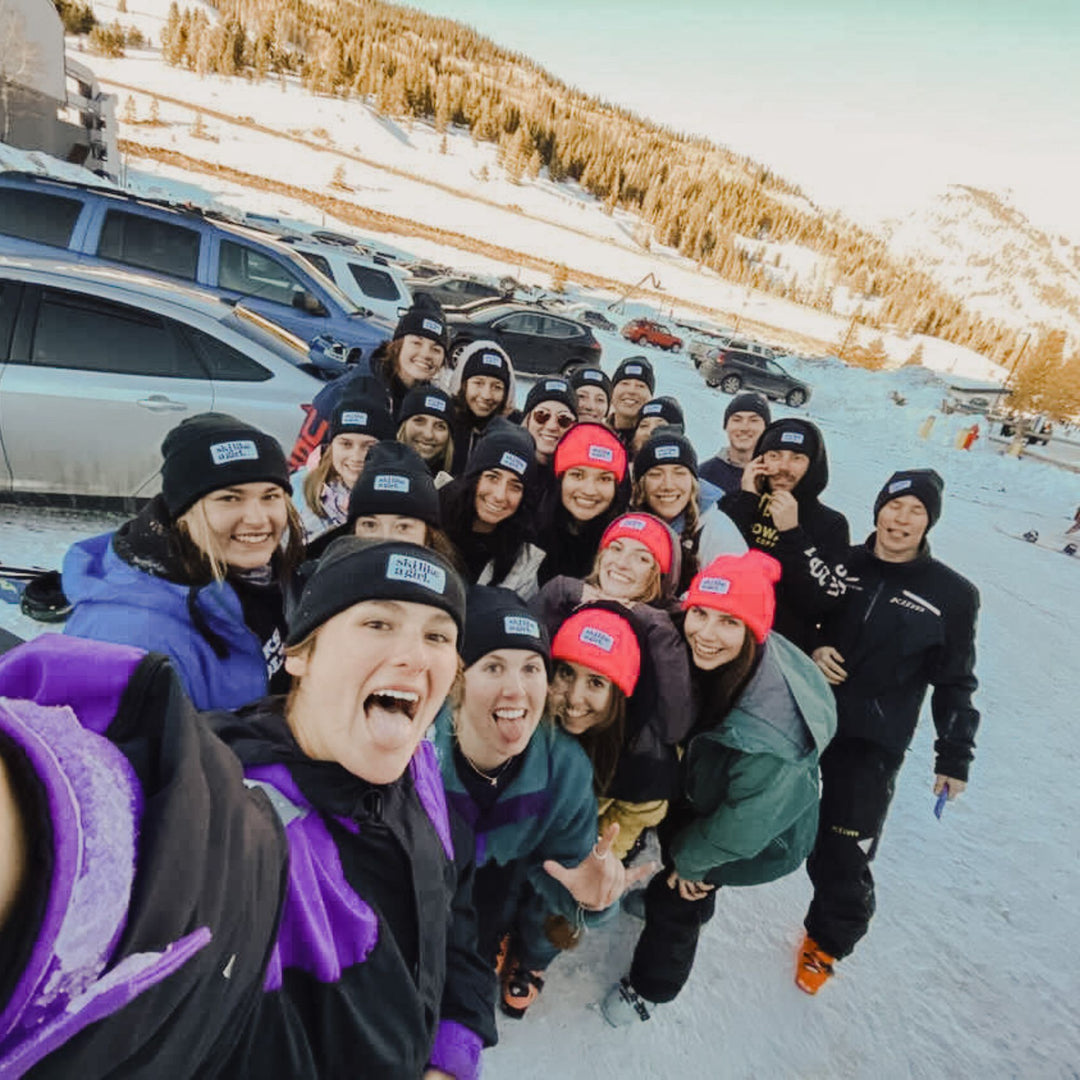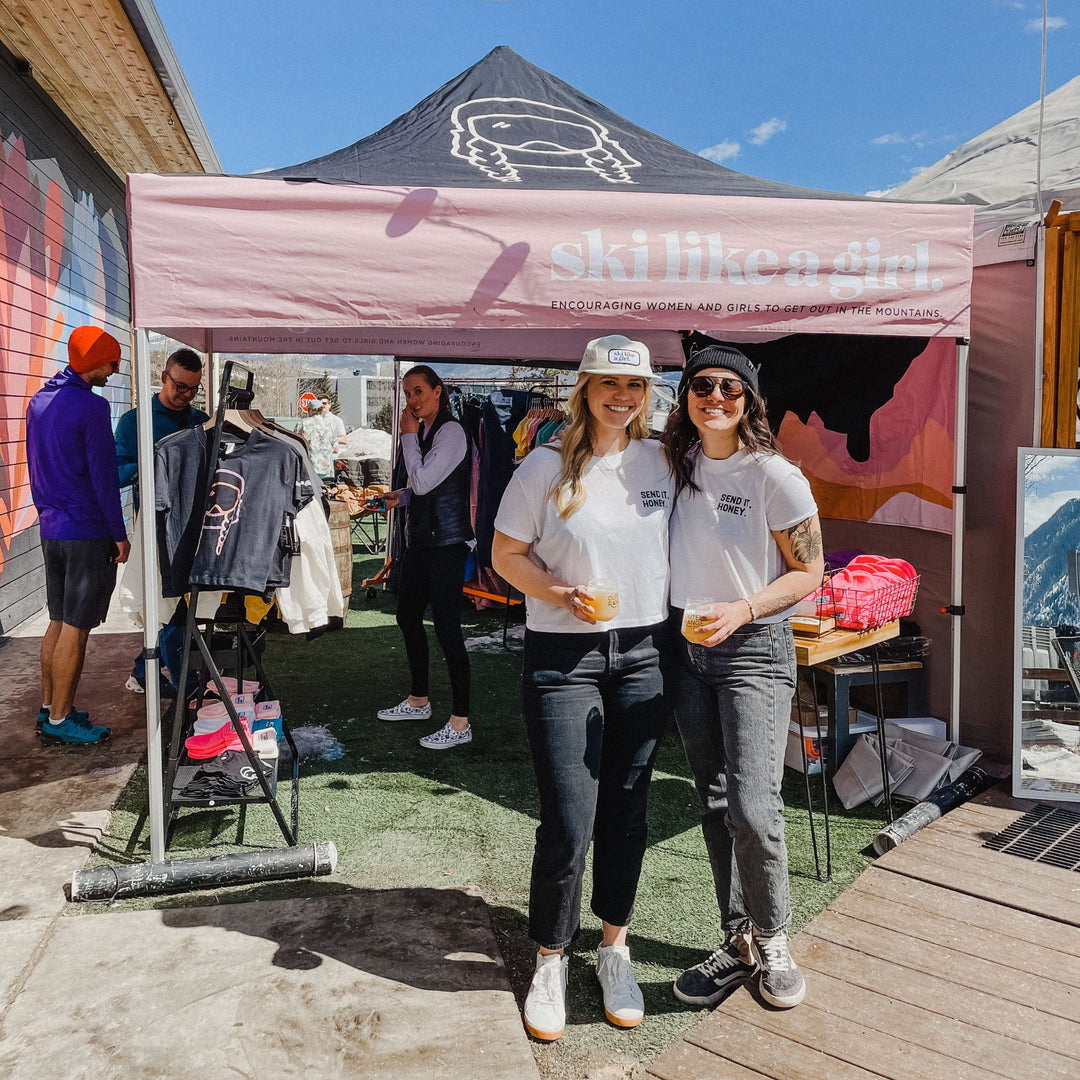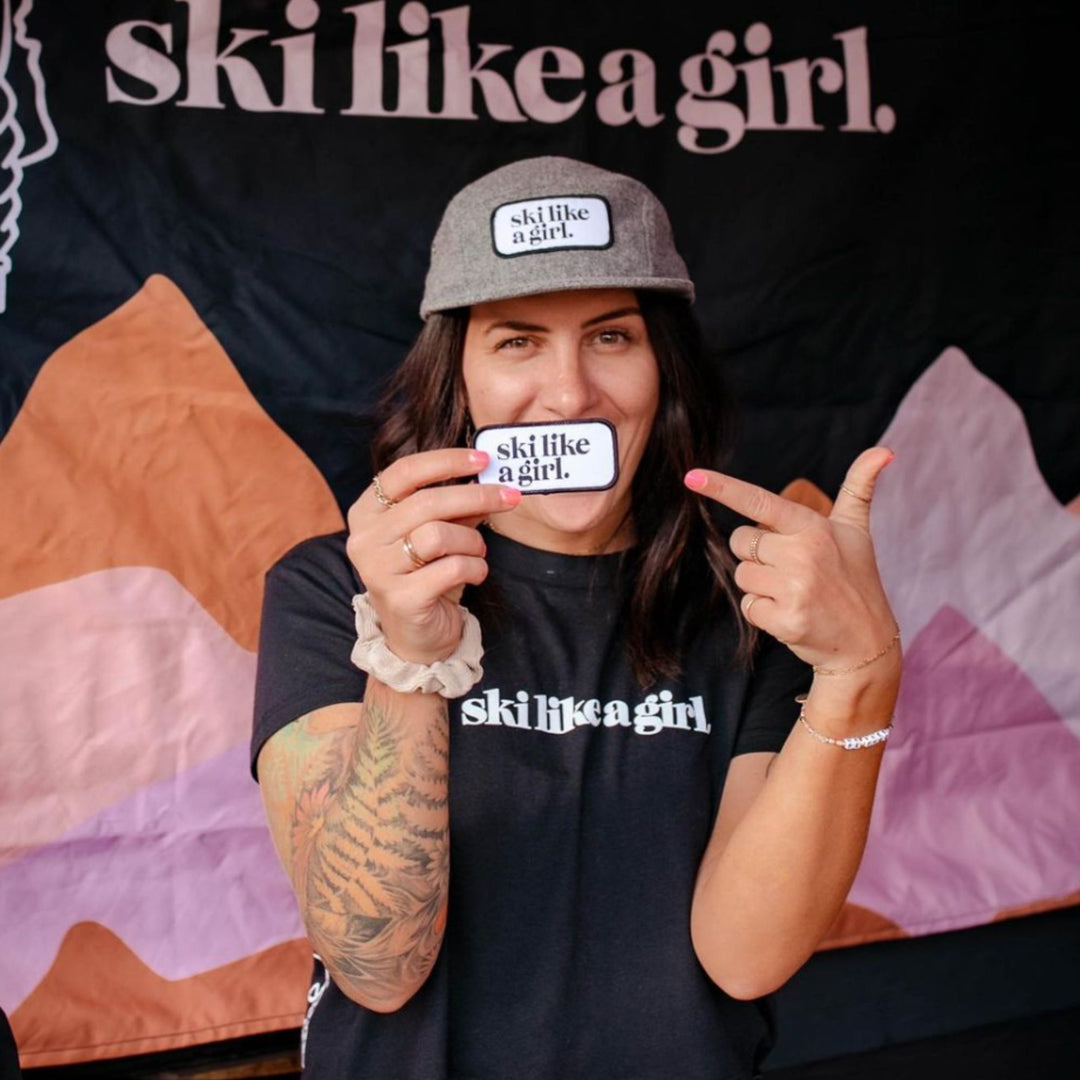 Porter: Any goals for where you see Ski Like a Girl in the future?
Kimmie:I really want to grow as organically as possible and let the community take it where it needs to go. I hope I have more bandwidth to make some of those requests happen in the future, putting more energy and time into it as it grows. One big goal is to have a physical space, a brick and mortar of sorts. I feel like the experience of walking into a Ski Like a Girl space would be really cool for me. Another goal is to revamp the ambassador program - I want to get to a place to have as many people involved as want to be! I'd love to have an athlete team and ambassadors who share the stoke and getting more girls out and up on the slopes.
Porter:Any advice for girls wanting to get into skiing for the first time? You started skiing in college, how was that experience?

Kimmie:I grew up close to the water, so mountain traveling wasn't really something I grew up doing. Moving to Bozeman was really my first experience with winter and snowsports. I tell this story often as another thing that fueled Ski Like A Girl. I learned to ski from guys, as I felt like they were always the ones going up skiing on the weekend. When I finally started skiing with a group of girls, everything became fun and not intimidating. When I saw a girl do something, I thought to myself I can do that too! Knowing we could all laugh together, not be embarrassed, not being scared to say I needed a break. Finding your group of girls is really important. Beyond that, don't be afraid to be a beginner. Apply that everywhere in your life. You can't be anything, but a beginner at the start. It doesn't matter who you're surrounded with, everyone was a beginner at one point. Find people who support you and push you in a comfortable way.
Porter:How can we keep the spirit of Ski Like a Girl alive beyond the winter season?

Kimmie:Leaning into the lifestyle of it in other areas of your life. Owning your girl power, and continuing to be encouraging other girls - be you, be supportive, find your community in the off-season.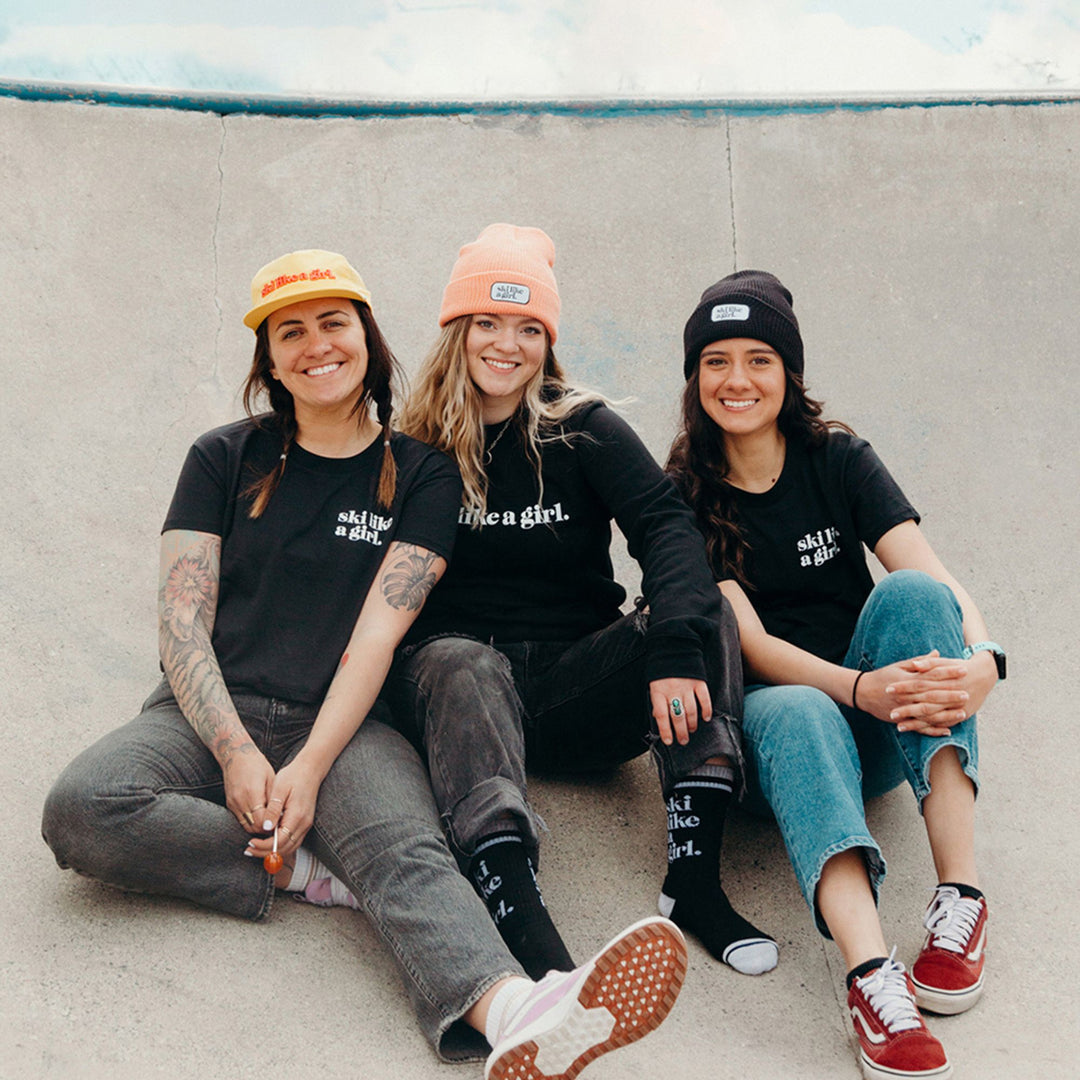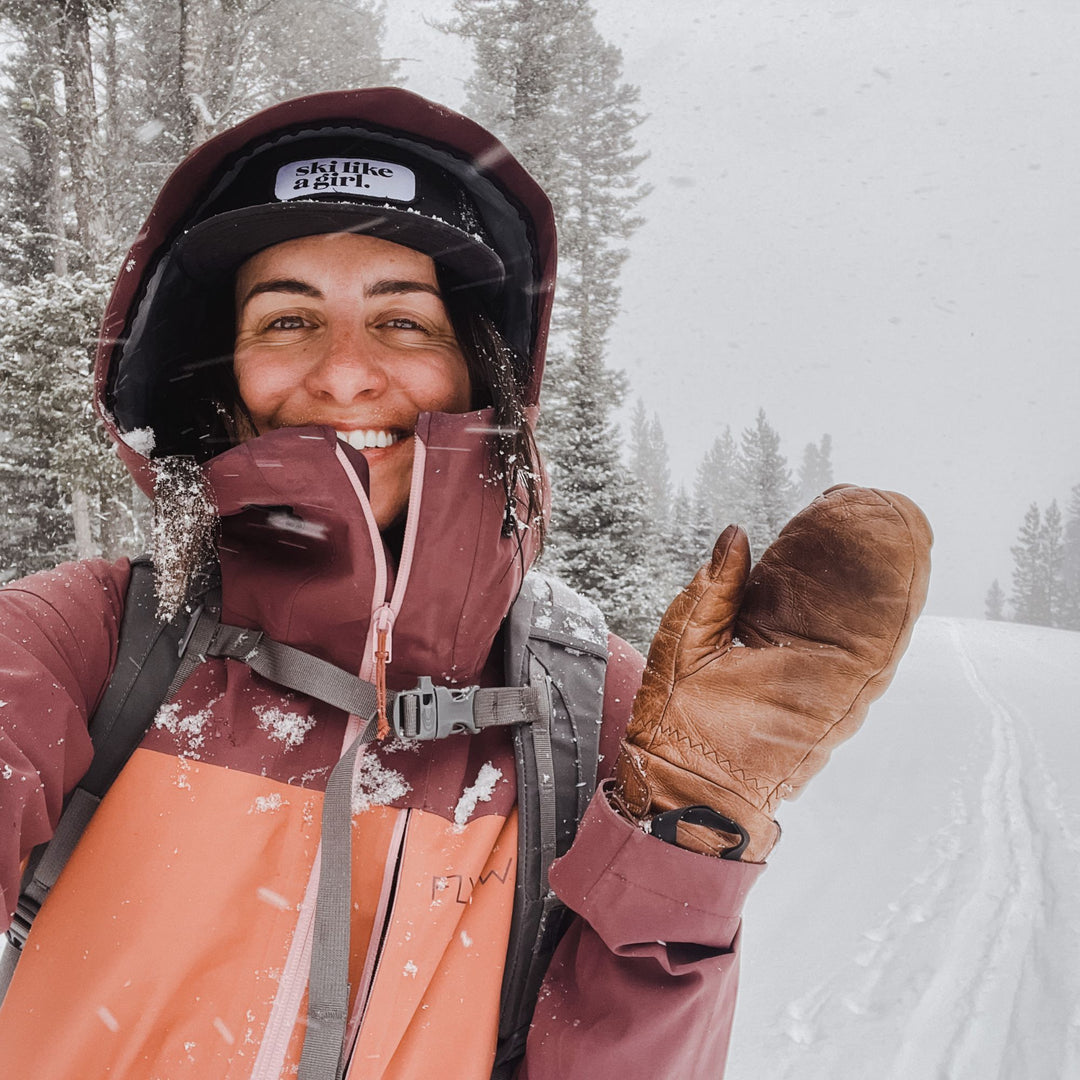 Porter:Favorite piece of Ski Like a Girl gear?

Kimmie:It's always changing but right now it's the ombré long sleeve at Heyday. And in my exclusive gear, coming soon in spring hat drop, the corduroy 5-panel hat - that's a must have for me.
Porter:Do you have a bucket list travel destination?

Kimmie:I'm actually checking one off the list, I'm going skiing atBald Face in Canada. But for fun and leisure, definitely doing a Portugal and Spain trip.

Porter:What's your go-to karaoke song?

Kimmie:Anything Shania Twain!

Porter:Favorite late night snack?

Kimmie:Definitely popcorn. I wish I could have popcorn on tap!